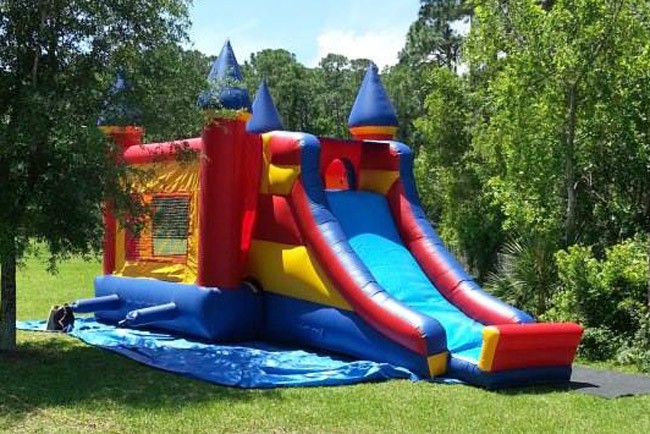 Christopher Pintek, known as "D.J. Chris," is a 41-year-old resident of 48 Pitt Lane in Palm Coast. Recently he's been a frequent presence in children's party scenes in Palm Coast and Flagler Beach, as well as a D.J. at private and community events: Last year he started Surround Sound DJ and Party Bounces, whose web page features brief videos of Pintek's D.J. appearances in Flagler Beach and at the Agriculture Museum's "Haunted Trails," in Palm Coast.
The web page also features numerous images of the bounce houses the company rents for parties, and various images of children at parties, with Pintek at the mic. The Facebook page is more detailed.
Tuesday evening, Pintek was arrested when he drove to Orange City after a chat with a teen through his iPhone, allegedly to meet up for sex with a 15-year-old boy. When Pintek arrived at the agreed-upon rendez-vous point, police descended on his pick-up truck.
Orange City Police had spoken with the 15-year-old boy two weeks earlier, on June 17, when the boy told police that he'd been using an app on his cell phone for gay men to chat and meet up. The app also shows when other users are nearby, using cell phones' GPS. The app stipulates that the users must be at least 18, but juveniles sometimes use them, clicking through to the content by lying about their age.
The boy reported to police that he'd received a message from a user who called himself "Tim Young Only," and identified himself as being 25 years old. His profile read: "Looking for young teens that want to make money to get sucked off."
Police and the boy stayed in contact, and on Tuesday, the boy sent a message to police that he'd received another message from "Tim Young Only."
The text conversation between "Tim Young Only" and the boy unfolded between 6:50 p.m. and 8:48 p.m. It depicts "Tim Young Only" eagerly soliciting the boy for sex and asking him to send an image of his genitals. Before doing so, the boy tells "Tim," "I have to tell you something tho." "Tim" asks him to go on. "Im not really 18," the boy texts. "How old," "Tim" asks. "Truth 14. Bout to be 15."
"Tim" replies: You are hot I am down if u want to meet up."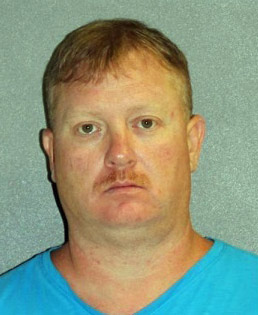 When the boy asks when "Tim" is interested in meeting up, "Tim" replies: "Now I have to get ready and get gas give me addresz so I can see how far."
"Not my house, my momma be home," the boy replies.
"I meet u on street," "Tim texts, telling him the two can then get together in his car. "If we going to do this lets do it now," he tells the boy, before asking him for more details about his sexual preferences, asking him again for an image of his genitals, and letting him know he'll be in a silver truck. Later in the timeline, "Tim" lets the boy know he's approaching.
Several times the boy asks him, "You sure you kool rite?"
"You don't have to worry man trust me are you horny," "Tim replies, moments from the encounter.
"You bring me right back rite? My momma think I be at da store," the boy texts.
"OK Here," "Tim replies. He'd arrived at Coleman Park on Blue Springs Avenue.
At that point, several units of the Orange City Police Departments descended on the 2015 silver Nissan pick-up, pulling over Pintek and reading him his Miranda rights.
Police asked Pintek why he wanted to meet up with a 14-year-old. Pintek said the site he was going through was exclusively for adults and ignored it when the boy said he was 14.
Pintek's phone was still open to his conversation with the boy when he was arrested. The arrest reports notes that Pintek's tattoos, described as "tribal tattoos" on his arrest report, matched the profile picture of "Tim Young Only," the arrest report notes, adding that on Pintek's business' web page, he is seen "working with and around multiple children."
The Flagler County Sheriff's Office advises that if a parent or citizen believes a criminal act has occurred, they should contact the Sheriff's Office at 386-313-4911 and request to speak with a deputy. If a parent or citizen suspects neglect or abuse, they should contact the Florida Department of Children and Families at 800-96-ABUSE (800-922-2873).