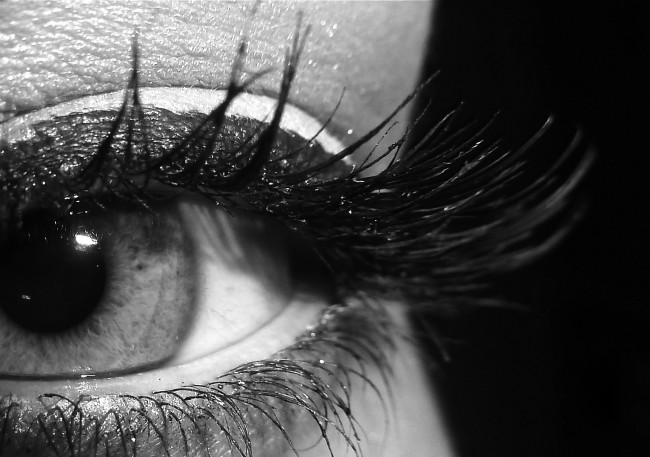 Chris Martin is the 14-year-old son of two lesbian moms. He chooses not to define his sexuality. It's gotten him in trouble before. He's been teased and bullied at school. On the last day of school a week ago, he put on a shirt displaying an anarchy symbol (a shirt he'd worn several times before, without raising issues), wore black eyeliner, eyeshadow and lipstick and went to Meadowlawn Middle School in St. Petersburg. Claud Effiom, the principal, demanded that he change the shirt and wipe off the make-up.
In a meeting with the principal, Martin's two mothers–Katelynn Martin and Jamie Himes–conceded that the shirt went against the school's dress code. But wearing make-up is nowhere regulated. Girls are allowed to wear make-up. Boys are not prohibited from doing so in the student handbook, and if they were, the prohibition would quickly be found to be discriminatory. "The administration will be the final judge about whether a student's clothing is appropriate for school or whether it will create an environmental climate that is distracting to learning," the handbook states, leaving silent the matter of make-up. "Individual schools may have additional dress and grooming requirements," the handbook states, but Meadowlawn Middle does not.
The women made the point to the principal, whose answer, according to the women–and as relayed by the Tampa Bay Times–was that the make-up was "distracting" and, in front of staff or other students and parents "completely ridiculous and unnecessary for boys."
The district superintendent, Michael Grego, is standing by Effiom's decision. The district is also saying that the women's version of the story is incomplete. But it won't explain, citing student-confidentiality matters.
"I was upset because they wouldn't let me keep my makeup on, and I didn't think it was fair that I had to take it off so my family took me home," Martin himself wrote in a statement recounting the incident.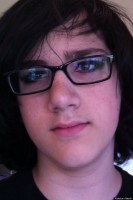 Martin's parents the following day launched a petition drive on MoveOn.org, which by today (June 13) had amassed nearly 10,000 signatures. The petition seeks to encourage creating gay-straight alliance clubs in all secondary schools, make schools "safe and accepting places for all students," and "sponsor an inclusive curriculum that includes positive images of the LGBTQ community."
"The petition is something we put together as a family, and I think it's great and well thought out," Chris Martin wrote in his statement. "I didn't think that there were so many people who cared about kids like me, and I'm really happy to see so many people who want to help make things better. I want to make a difference for kids like me."
Pinellas school district officials, including board members, have circled their wagons around the principal's and superintendent's decisions, and stuck by their spokeswoman's statement about student confidentiality. The case has since drawn international attention.
On Wednesday, the American Civil Liberties Union of Florida sent a letter to Grego, the superintendent, saying that the principal's action regarding make-up last week was illegal.
"Applying a different rule to Chris because he is male constitutes sex discrimination in violation of the United States Constitution, the Florida Constitution, and Title IX of the Education Amendments of
1972," the letter states. "Principal Effiom apparently has certain beliefs regarding how boys and girls should present themselves, but school officials may not discriminate based on gender stereotypes." The letter, written by Daniel Tilley, staff attorney for the ACLU of Florida, lists numerous legal precedents as basis for the objection. "The fact that a student's outward appearance is gender-nonconforming does not give school administrators a license to discriminate. The school's policy regarding makeup must treat all students equally. We hope you will ensure that school administrators in your district adhere to these legal obligations, and we are always available to assist in making schools safer and more welcoming for all students, should you choose to use us as a resource."
When faced with an egregious case of discrimination, the ACLU will typically send in what amounts to a polite cease-and-desist letter, hoping to resolve the matter amicably. Failing that, the organization often files suit. It was the ACLU's involvement–following that same pattern–that compelled the Lake County School Board to allow the establishment of a Gay-Straight Alliance at Carver Middle School. The board had repeatedly opposed 14-year-old Bayli Silberstein to do just that. The club was able to meet for several weeks until the end of the school year.
GSAs are student organizations made up of lesbian, gay, bisexual, and transgender (LGBT) students and their straight allies that advocate for an end to bullying, harassment, and discrimination against all students. As a result of the lawsuit, the Carver Middle School GSA has been able to meet regularly throughout the final weeks of the school year.
Last week, the Hillsborough County Commission voted unanimously to repeal a 2005 ordinance that prevented the county from formally recognizing events organized to celebrate lesbian, gay, bisexual and transgender people.

The ACLU's Letter to Pinellas County School Superintendent Michael Grego