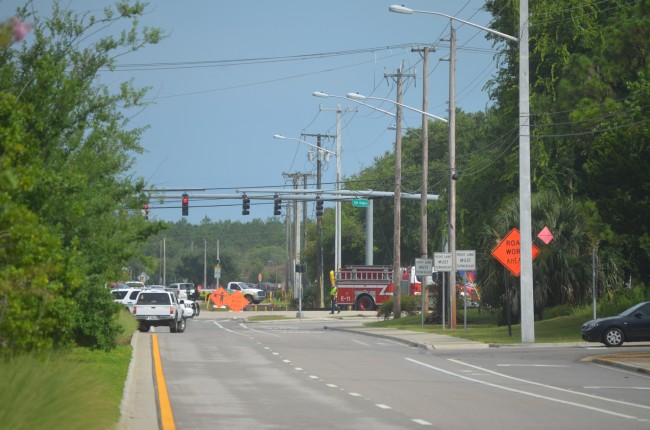 A spill involving up to 10 gallons of chlorine at Old Kings Road and State Road 100 in Palm Coast briefly closed all access to that intersection.
The spill was the result of a crash involving a trailer pulling pool equipment, The crash occurred at around 4:45 p.m.
Few details are available at the moment, but by 5:10 p.m., westbound traffic was flowing again on SR100. Eastbound traffic was still closed. A sheriff's office spokesman said the crash itself was minor, involving a pick-up truck, but caution was in play because of the chlorine, which Palm Coast and Flagler Beach fire departments, along with Flagler County Fire Rescue, were cleaning up.