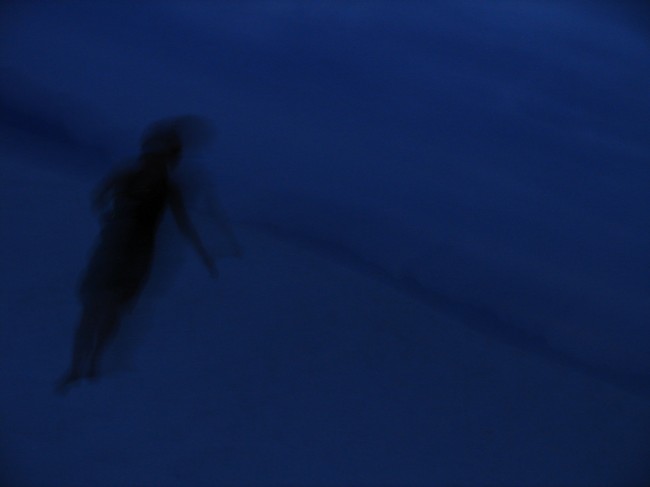 In Brief: After a Flagler Beach woman was allegedly raped on June 14, the Children's Advocacy Center in Daytona Beach was responsible for providing a certified nurse to conduct an exam and gather evidence in a private setting. It failed on all counts. A FlaglerLive investigation reveals the extent of a failure that local police have been contending with since the center opted to cut its ties with the provider who'd ensured a functioning system for many years.
A FlaglerLive Investigation
---
Around 3 a.m. the morning of June 14 in Flagler Beach, a 38-year-old woman was allegedly attacked and raped by James McDevitt, a 21-year-old Palm Coast resident. The alleged rape, witnessed by a neighbor who stopped it by calling cops, took place in a vacant lot on South 14th Street and South Central Avenue in Flagler Beach. McDevitt remains at the Flagler County jail on $101,000 bond. The investigation is ongoing.
There has been no official investigation into the disturbing and undisputed events that took place after the alleged rape, when the victim, according to Flagler Beach Police Chief Dan Cody, his chief investigator, the nurse who eventually cared for the victim and Flagler county's sheriff all say the woman was essentially victimized again.
That happened because the Children's Advocacy Center in Daytona Beach, the mostly publicly funded non-profit agency responsible for providing the certified nurse and the secure and private location where a rape examination must take place, failed to do either. (Flagler County government has contributed $50,000 a year to the center, year after year.) As far as the victim was concerned that morning, the center's claim—that it is "committed to providing quality forensic, therapeutic and prevention services to all child abuse and sexual assault victims and a gentle and professional manner"—was bunk.
Even the claim of  "professional manner" proved to be an offensive parody of the reality the advocacy center was about that morning. When the detective got through to the center's hotline to make a request for the certified nurse, the operator at the other end was rude at first, then was ignorant of the fact that a rape is, indeed, a sexual assault.
That was only the beginning of a nearly three-hour ordeal as Flagler Beach police detective Liz Williams attempted through innumerable phone calls and texts to secure a nurse, only to be told by a supervisor at the advocacy center to take her victim to Seminole County.
A $4 Million Agency Unable to Provide a $300 Service
The Children's Advocacy Center is a $4 million agency. Providing a nurse would have cost $300. The center would have made a $200 profit doing so, because it gets a $500 reimbursement from the state Attorney General's office for every one of those examinations. It did not provide a nurse because it could not locate one, or a back-up one, as the victim waited, hour after hour, her mouth and nose full of dirt, which she was told she could not wash off because it was part of the evidence that had to be properly collected.
"The long and short of it we made an attempt to bring a nurse in and we could not find a nurse to come in," Reggie Williams, the CEO of the Children's Advocacy Center, said. (There are three Williamses cited in this article. They are not related.) "I make no excuses for what occurred."
But it wasn't the first time. Police agencies in Flagler and Volusia, including the Flagler County Sheriff's Office, have had to take victims to Seminole County for exams, and may still have to take them to Volusia as long as a facility in Bunnell is not available.
That facility used to be available, just as forensic nursing services were available for nearly a decade without a problem, until the Children's Advocacy Center last April ended a contract providing those services. The change sent the system in a tailspin, at victims' expense—and at the expense of solid legal cases: the forensic nurse's responsibility is not only to conduct a proper exam, gathering evidence, but to interpret that evidence in court, and ensure that the prosecution's case is buttressed by untainted or incomplete evidence. If the rape is drug-induced (no such allegation has been made in the Flagler Beach case), the drugs usually used in such cases dissipate very rapidly, so every hour that passes without an exam diminishes the effectiveness of the evidence, and weakens the case in court.
"The bottom line is it's very important psychologically and emotionally as well to get these things done as quickly as possible. Reggie knows how we feel about those things," State Attorney R.J. Larizza, whose office oversees St. Johns, Flagler, Putnam and Volusia counties, said. His office also relies on evidence gathered by the forensic nurses for its cases. "I've communicated that to him and I think Reggie understands and feels that what happened is not acceptable."
"I wouldn't say it's a chronic problem. I'd say it's a problem," Larizza said of the unavailability of nurses at critical times.  "I don't know what happened before to facilitate the change but I know it needs to work appropriately, and that's what we're expecting."
Flagler County Sheriff Jim Manfre says anything less is unacceptable.
"We must have the ability to process the forensics of sexual assaults here in this community," Manfre said. "To take victims after they've been through this horrific experience and put them in a patrol car and take them a half hour a way or an hour away just continues to victimize them. It's got to be the goal between all law enforcement and the state attorney's office that we have the ability to do that here in this community."
Corner-Cutting's High Cost
What took place that morning of June 14 has been happening for months to other investigators in the district. The difference on June 14 was an extensive investigative report by Flagler Beach Police Detective Liz Williams, who narrated the extent of the obstacles she encountered on her way to conducting a proper investigation from the moment she received the call about the alleged attack, in the middle of the night, to the remainder of the day as she followed up the case, with the victim. The difference as well was the willingness of forensic nurses to speak up about what they had been doing for years, without a problem, until the advocacy council changed course.
"Basically, it's a screwed up mess," says Marge Underwood, a retired nurse who'd been providing forensic exams for almost a decade before the council aborted the system. "The thing that amazes me is nobody wants to say what's going on. I just met my tolerance level and couldn't keep quiet anymore."
The case illustrates what happens when a largely government-funded agency decides to save money—or cut corners—without gauging the consequences, or having a system in place to ensure that what it is replacing is functioning properly.
Why the advocacy center severed its contract with Susan Williams's Medical Legal Education Consultants in spring—the company Williams had created to coordinate forensic nursing and education services—is still murky. Reggie Williams, the head of the advocacy council, says he was directed to end that contract because the council itself could provide the services, though the contract had cost a mere $24,000, a drop in the bucket for a $4 million agency that claims, in its 2010 IRS filing, that $341,232 was devoted to forensic and therapeutic services to sexual assault victims.
The advocacy council claims to be contracting with nurses individually, making a coordination contract unnecessary. Clearly, that Thursday morning, the system failed.
Susan Williams's company is still around, so are her nurses, but not as contractors with the council. They provide services in St. Johns County and elsewhere, and are under contract with the Betty Griffin House, the emergency shelter in St. Johns County.
Liz Williams, the Flagler Beach detective, had long worked with Suzy Williams, and finally decided on her own to take her victim to Betty Griffin House that Thursday morning, rather than subject her to more hours' wait and a longer ride to Seminole County. Only then was the victim  examined by a SANE nurse, as goes the acronym for the forensic nurses—Sexual Assault Nurse Examiner.
An Offensive Comedy of Errors
The victim was allegedly attacked twice minutes after 3 a.m. (Read the details here and here.)
A Flagler Beach police officer called Detective Williams at 3:12 a.m. Williams was at home, asleep. Normally when a call comes in in the middle of the night, she is able to coordinate whatever services are required in a matter of minutes on her phone while getting dressed. By the time she leaves her house, people have been assigned to their designated roles.
Not that morning. After the officer briefed Williams on the incident, and told her that the victim had been evacuated to Florida Hospital Flagler, Williams, at 3:17 a.m., called the Child Advocacy Center's hotline to request a SANE nurse.
The first hitch had already been recorded: the victim should not have been taken to the hospital's emergency room. The last place victims of rape want to be seen is in a brightly lit, highly trafficked area with nurses, doctors, paramedics, other staff, patients and visitors teeming about. That's why for years the advocacy center had a private exam room in Bunnell, ready for that purpose. The room was not available that night. Hasn't been since the center decided to end the previous arrangement.
Reggie Williams, the advocacy center director, disputes the fact that the room was not available. "The CAC office was and always has been available for examinations in Bunnell," he said. "We are in the process of relocating that office within the same building but across the hall into larger quarters where we'll have a much larger and improved examining room in our facility. But law enforcement has always been told that in FC our facilities were available."
That's not what Detective Williams was told that morning. That's not the impression law enforcement in Flagler County was under. Detective Williams had no choice but to concede that the victim would be at the ER. Reggie Williams says the victim went to the ER because it was also a medical emergency.
Does Your Rape Have Anything to Do With Sexual Assault?
The woman who answered the phone on the hotline, hearing the detective's request for a SANE nurse, "seemed to be very confused about any protocol for such a request," Williams wrote in her report, "and at one point asked me 'what it was I wanted from her?'" Williams again explained the situation. "The operator then asked me if my rape had anything to do with a sexual assault? I advised that it did and she asked me to hold and she was going to call someone else who may know more about what to do."
This, from a hotline operator ostensibly trained by the Children's Advocacy Council to handle precisely that sort of calls, among others.
"I can't speak to what the operator on the hotline may have said," Reggie Williams said in an interview. "What we can do is follow up to find out what was said and provide additional training to the operator so the appropriate information is captured."
Of course, the problem wasn't just with the operator. Detective Williams had essentially placed the equivalent of a 911 call on behalf of a victim, only to be put on hold "for an extended period of time." The operator finally came back on the line and said she'd been speaking with Gina Pinner, the SANE nurse coordinator, and would now connect the detective to the coordinator. She kept trying to do so. She kept failing.
Then the line went dead.
Detective Williams repeatedly called back. Busy signal.
A $4 million agency's hotline—a core service it is built for and advertises itself about—could not, in the middle of the night, at the slowest time of business, take a call.
The detective after repeated attempts finally made it through to the operator, only to be told that Pinner would be calling her back. To avoid more obstacles or cut-offs, the detective asked for Pinner's number directly, "since so much time had already elapsed."
Sorry. Against policy, Detective Williams was told.
Williams, who's had 18 years' experience as a cop, by then is picturing the victim in her mind, traumatized, surrounded by strangers, being told to sit and wait. And Williams is hearing that a detective on the case directly contacting a nurse coordinator whose salary is mostly publicly funded is "against policy."
More time passes. Pinner finally calls. She tells Williams that she would locate a SANE nurse for her and send her to Florida Hospital Flagler.
The Delay Will help the Victim "Sober Up"
At 4:08, or 51 minutes after placing the call to the advocacy center, the detective is able to leave her house and head to the hospital, under the impression that she'd be met by a SANE nurse there.
Twenty-two minutes later, at 4:30 a.m., Williams hasn't heard confirmation yet of a nurse. She calls Pinner for an ETA.
"Gina advised that she had been unable to reach the on-call SANE nurse or the back-up nurse," Williams wrote. "Gina stated that this happens occasionally and that it would give the victim a chance to 'sober up.'"
The victim would have a chance to "sober up."
The detective was floored by what she was hearing—the inappropriateness, the unprofessionalism, the offensive suggestion of the comment. Detective Williams told Pinner that that sort of delay had never occurred under the previous provider, "and that my victim did not need to sober up. She needed a SANE nurse."
When Williams made contact with the victim, she was in a C collar around her neck. "I could see that there was an abundance of dirt impacted in and around her nostrils and dried dirt around her lips," Williams reported. "She was alternating from crying and being emotional to being angry that this person had done this to her." The victim was bruised on her neck and under the chin. Her voice was unusually raspy. The victim's throat was hurting, and she was having difficulties swallowing.
She had told police that her alleged assailant had forced his penis in her mouth, among other acts of brutality. She said the suspected assailant "had put her face in the dirt with such force that she had been gasping for breath but was only inhaling large amounts of dirt, and believes she lost consciousness on at least one occasion from that as well as from being strangled manually around her neck."
She had bruises and lacerations in other parts of her body, and her hair was matted with dirt and debris. She continued to complain about the dirt in her mouth and repeatedly asked permission to rinse the dirt.
She was told she couldn't. She was told to be patient, that a nurse would be there soon, and that she'd be allowed to rinse at the end of the exam.
Detective Williams, by then in possession of Pinner's number, texts her for an ETA again. Pinner texts back that she was still unable to locate a nurse. Williams, drawing on her experience, asks Pinner for an address of the on-call nurse, or a back-up nurse, so police could go to her door, wake her up, and bring her to the hospital.
Pinner said she did not have the nurses addresses. Not even from their job applications? Not even from their applications.
You Won't Get a Nurse
At that point, there was a question of whether the Child Advocacy Center's nurses even existed. But Pinner sent another text to Williams saying she'd located the Child Advocacy Center's nursing supervisor, Amy Pendinger. Williams asked whether Pendinger was trained to do the exam. She never got an answer.
At 5:27 a.m., almost two and a half hours after the beginning of the ordeal, Pendinger called Williams only to say that the Children's Advocacy Center would not be sending a SANE nurse. Pinner later called Williams, apologized over the mess-up, and suggested that one option was to have the victim examined by hospital staff, though a proper exam must be conducted by an individual trained and certified in evidence collection. Pinner then suggested Seminole County, and that she would send an advocate to be with the victim. But Williams already had Flagler Beach's own advocate with the victim, Cheryl Clark, who had been with her almost from the moment police responded. (Pendinger declined to be interviewed, referring the call to Reggie Williams.)
"Given the victim had at this point been waiting for hours for an exam," Williams wrote, the detective "permitted her to rinse her mouth of the dirt and sand lodged there despite her alleging that the suspect had 'stuck his dick down her throat,' and thereby eliminating potential evidence."
Williams then, through several additional calls tapping into her previous contacts arranged for an exam at Betty Griffin House in St. Augustine, where the exam was finally carried out by Marge Underwood.
The victim was taken back to Flagler Beach police for a statement at 10:07 a.m., seven hours after the alleged attack.
People familiar with that morning's events are livid over the way they unfolded, cruelly and unnecessarily.
"We provided services for 10 years, never missed a case," Suzy Williams, who previously coordinated the system, said. "A victim is a victim. I don't care where they're being seen."
From Bad to Good to Bad
The history of rape-crisis intervention in the 7th judicial circuit, which includes Flagler, St. Johns, Putnam and Volusia counties, is checkered. The Rape Crisis Center that had operated from a building leased from Halifax hospital for some 25 years closed in September 2004 as it faced a $50,000 debt and repeated problems with the IRS, including a director of the center—Franklin Nooe—who ended up in prison for embezzling money owed the government. The Children's Advocacy Center took over the forensic nursing services at that point, with the State Attorney's office directing police agencies to take their victims there. In Flagler, the Family Life Center began offering some of those services. But it would have eventually its own issues.
The United Way of Volusia/Flagler, Flagler County Government and the Department of Health are among the sources of the center's current $3.9 million budget. The rape-crisis component of the advocacy center became the Sexual Assault Recovery Team. It expanded into Flagler, West Volusia, St. Johns and Putnam, and until last year, it worked well. In April 2012, Suzy Williams, who was coordinating the program, was told that her services were no longer required. It was a cost-saving move. She was re-hired as a contractor, at $24,000 a year—less than a living wage—to continue providing SANE nurses. She did. But a year later, the advocacy center ended that contract, figuring it could do the job itself.
Reggie Williams says it's been difficult to find and train SANE nurses–"We haven't been successful in contracting with all of those that were available," he said—but that the advocacy center is working toward just that and more, because it's also providing advocacy, education, community awareness, and other such outreach programs.
Nurses who worked under Suzy Williams, like Marge Underwood—the nurse who provided the exam to the Flagler Beach rape victim—say the system was never broken when the advocacy center decided to break it.
"We have all tried to stay out of the politics and games as the victims are our only concern and priority," Underwood said. "Needless to say that has not helped to improve our cause nor has it brought to light the broken system you now see being played out here. Multiply this scenario times our four counties in jeopardy, times the entire country. It is not a pretty picture. We have been maligned and cast out long enough and the victims have been treated as second class citizens and low priority concerns long enough."
She added: "I applaud Liz Williams for her outrage, I wish we all had that kind of courage. Think, for a minute. We all have friends, daughters, sons, brothers, sisters, children, mothers, fathers, and relatives who are at risk in this society. If we as a society can't care on a human level, who will? This is not a political, racial, ethnic, gender or someone else's problem. It is a human problem and you or yours could be the next victim in this predicament. How long do we stay silent and let the corporations and politicians continue to deprive us of our right to be safe, secure and human to each other?"
A final irony: Flagler Beach City Manager Bruce Campbell had considered firing Detective Williams, as a cost-saving measure—not because of work performance—only a few weeks ago, and had conversations with Sheriff Manfre about it: the sheriff's office would have provided detective services instead. Had Williams not been on the job that morning, her victim would have ended up in Seminole County.
Campbell on Thursday said he'd shelved that idea. He cited Williams's investigation of the alleged rape case as one reason, though the decision not to end Williams's job predated the case.