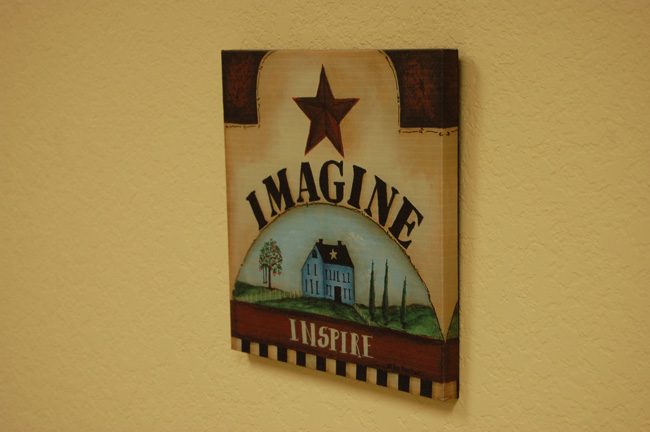 A new report from a Tallahassee-based research group raises questions about the growing role of charter schools in Florida, including citing the closure of 373 charter schools since 1998.
"Charter schools have largely failed to deliver the education innovation that was originally promised and envisioned," the report found.
Ben Wilcox, research director for the group Integrity Florida, said the closure of charter schools has averaged nearly 20 a year "and that comes with a cost to taxpayers."
"When a charter school closes, it is often difficult to get taxpayer funds back," Wilcox said. "A closure can cause severe problems for a school district which must absorb the displaced students."
Flagler County has experienced the closure of three charter schools since 2011–Heritage Academy, Global Outreach Academy and, this month and next, Palm Harbor Academy. Only Imagine School at Town Center has operated consistently and scored relatively well in annual school grading by the state. Imagine enrolls upwards of 900 students, or 7 percent of the district's population.
As of the 2016-2017 academic year, some 284,000 students, or about 10 percent of Florida's 2.8 million students enrolled in the pre-kindergarten-through-high school-system, attended charter schools.
The 654 charter schools receive public funding but can act more independently than traditional public schools.
The report showed 160 charter schools failed between 2012 and 2017, with 35 closing in 2015-2016.
"Some have failed because they faced financial pressure due to overestimated enrollment, others because of financial mismanagement and others for academic reasons," the report said.
Another trend cited in the report is the rise of for-profit companies that manage the schools and can also be involved in leasing school sites. As of 2017, the report showed 294, or 45 percent, of the schools were being managed by for-profit companies. The for-profit schools have nearly doubled since 2010-2011, when there were 150 charter schools operated by for-profit entities.
Wilcox said "lax regulation of charter schools has created opportunities for corporate profiteering, financial mismanagement, fraud and criminal corruption."
He cited a recent investigation of Newpoint Education Partners, where two executives who were involved in a company that managed more than a dozen charter schools were charged in a fraudulent billing and kickback scheme. One executive has been convicted, while the other will stand trial in Pensacola.
On a positive side, the report showed charter schools outperformed traditional public schools on the state's A-to-F grading evaluation in 2016-2017. Some 65 percent of charter schools earned an A or B, compared to 55 percent of traditional schools. But 3 percent of the charter schools earned F grades, compared to 1 percent of the traditional schools.
The Integrity Florida report also raised a broader issue of the impact of the growth of charter schools on funding for the traditional school system.
"Inasmuch as charter schools can be an inefficient and wasteful option for 'school choice,' the Legislature should evaluate the appropriate amount of funding the state can afford to offer in educational choices to parents and students," the report said.
Erika Donalds, a Collier County School Board member who is a prominent supporter of charter schools, said the report "tries to use a few bad apples to define all charter schools."
"The truth is, the majority of charter schools are great examples of student success and school resourcefulness," Donalds said. "Charters are achieving results for students with fewer dollars — that's not debatable."
Donalds said "perpetually failing traditional public schools" should be held to the same performance standard as charter schools and should be closed if they fail to perform.
"Charter schools are in fact the most accountable type of public school in Florida, because parents can remove their children at any time, and if they fail two years in a row, they close," she said.
–Lloyd Dunkleberger, News Service of Florida, and FlaglerLive