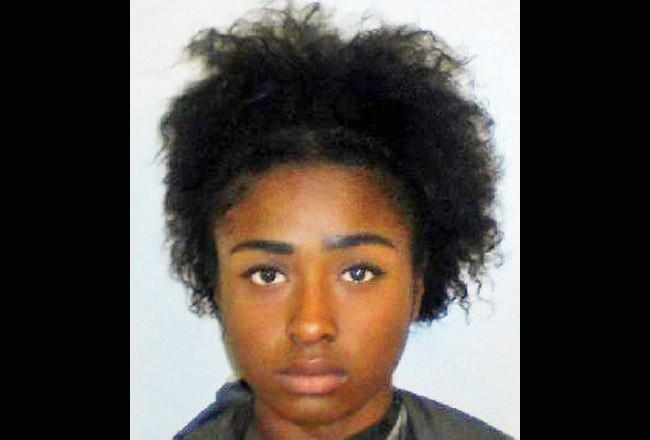 An 18-year-old student at Matanzas High School faces a felony battery charge after being accused of hitting a faculty member who was trying to break up a fight the student was involved in Friday morning.
Charmia Jackson, of Buttonwood Lane in Palm Coast, was booked at the Flagler County jail on a charge of battery on a public or private education employee, a third degree felony, after surveillance video showed her allegedly hitting Jodi Mulvihill, the dean of students in back of her head with a closed fist, though Jackson was apparently aiming for another student, not for the dean. The incident took place in the dean's office, where the two fighting students had been referred.
A school resource officer had noticed the fight moments earlier, when it was taking place in another place in the school. Jackson, according to her arrest report, was cursing at a 17-year-old girl. The officer directed one of the girls to wait for him in his office, and took Jackson aside to speak with him. She was "highly upset and would not calm down," the officer reported, but eventually explained that the other girl had upset her by talking about her. The officer "escorted" Jackson to the dean's office "for further investigation."
Once there, the dean told the officer of Jackson's alleged strike to the back of her head. The report suggests but does not explicitly state that the strike took place before the officer saw the two students in their altercation. When the officer reviewed the video surveillance of the incident, he could see the 17-year-old walk up to Jackson and start arguing with her, with another student trying to pull Jackson away from the 17 year old. That's when the dean intervened, to pull the two students apart. Jackson "throws a punch toward" the 17 year old, the report states, "and strikes Dean Mulvihill in the back of the head."
Jackson was placed under arrest and booked, but released without bond. Her felony arraignment before Circuit Judge J. David Walsh is on Dec. 8.