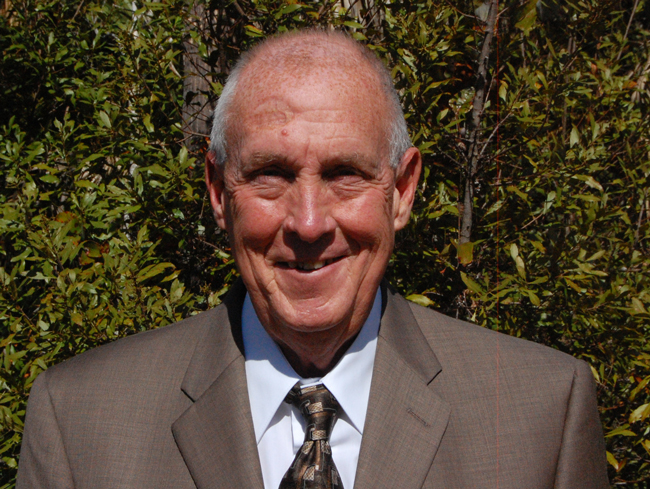 For background on the Live interview, go here. For the Jon Netts interview, go here. And if you'd like to take the Palm Coast mayor poll, or see those results, go here.
The Questions in Summary: Quick Links

The Candidate: Charles Frederick Ericksen Jr.
Date of Birth: January 27, 1943.
Principal jobs: US Army, Active Duty 1966-68 ( Instructor, Officer Basic Course, Ft. Bliss; Unit Commander AARADCOM; Reserve Duty 1968-72( Infantry Training Unit); Honorable Discharge 1972. Army Commendation Medal; Multiple National Life/HMO Insurance Companies: Field Office Management: Hartford, Conn.; Buffalo; Atlanta; Los Angeles; San Diego; Seattle; St. Louis; Hooksett, N.H.; and Schaumburg, Ill. (1968-1998). Changed careers: Lowe's Home Improvement Store, & Palm Bay Kitchen and Bath, Naples, Fla., 1998-2004.
Party affiliation: Republican.

1. Palm Coast has 18,000 undeveloped lots; the city has also approved four DRIs (Developments of Regional Impact) totaling 17,000 homes and 9 million square feet of commercial and industrial development. Set aside Flagler County's and Bunnell's own ambitions to grow, and assume, generously, that the housing market recovers reasonably well soon. First, was it smart to approve such an abundance of residential development in the rubble of the great housing crash. Second, given that abundance of approved developments, how is Palm Coast to avoid another damaging housing glut? Third, how are property values going to recover when, assuming the rules of supply and demand haven't changed, that abundance of supply will naturally keep prices low?
There's been no controlled growth. Although the City was originally planned to grow to a population of 225,000 residents by ITT, we should have no ambition to get there in an unreasonable manner or time, or at all. Our present economic situation demonstrates just what can happen with no controls in place. We outstripped common sense. We have put more pressure on our existing infrastructure, the Flagler County School Board, an unknown water supply and available healthcare. We will create another recession by going forward with large uncontrolled residential growth without reasonable accompanying commercial/industrial results. We need to step up and identify the non-residential industries present or to be attracted, that will supplement our residential growth. Florida Hospital , right now is our best bet. With their own planned an approved expansion, we can attract more elder care facilities, hospital/medical related research, and specialty services.
By approving the additional DRI's the City has threatened the future sale prices of the present inventory and any home that does not offer the new "green standards," or other upgrades that maybe offered in the new homes. Sellers will be limited to the pricing levels charged for the new units. The questions asked here should have been thoroughly debated, prior to approving such DRI's. The two DRIs west of the City were originally denied by the Department of Community Affairs, and the City went back, and addressed the concerns by giving additional safeguards, resulting in an approval.
Netts responds: Mr. Ericksen says: "We will create another recession by going forward with large uncontrolled residential growth without reasonable accompanying commercial/industrial results." What he fails to recognize is the "linkage" established in the phasing of the Palm Coast DRI's that require that Phase One non-residential development must be provided for before Phase Two residential construction commences. There will be accompanying commercial/industrial results – that is what makes these DRI's different from so many others.

2. What defines a great city—beyond its employees, its manager, its council, its great people and its beautiful medians—and what will you do (or, in the mayor's case, what have you done) to make it so? Please give at least three specific examples within the scope of what's doable by you as a member of the council. Also, give at least two examples of where Palm Coast is failing as a city, outside of infrastructural or economic issues.
What a great City is not, is one that tries to regulate many of the freedoms we have.There are far too many ordinances and regulations in place that attempt to control our basic activities, claiming "they are to protect the majority of residents." Code Enforcement is one area, having volumes of rules and regulations. Education and helping the homeowners should be our primary thrust, not punishment, above and beyond reason. The City is also failing in listening to its residents. There is an atmosphere in the City Council meeting of no concern for the speaker, answers are vague, and at times, just not truthful. I personally have asked questions on the new City Hall, about the implied funding and status of the Construction manager selection that have gone unanswered. Residents have asked questions on just why agricultural/cattle grazing can be allowed near our City water wells. One solution to making the City better, is to reduce the lack of communication between the City and residents, by allowing more time (3 minute rule) in meetings, and allowing a challenge to answer. The other improvement is in transparency. We talk a good story, but we don't practice it. The City Hall is an example, of talking one way and still working behind the scenes, to bring the building out of the ground. There is no recourse to the public, if we are lied to, other than voting people out, but some do not get elected by the people. A stronger defined Mayor position, with overall power, and a lesser role City manager position, would be recommended.

Would those changes not need to be addressed through the charter? Also, beyond the procedures of the city council itself, and city council dynamics (we'll get to that below), the question went to the definition of a great city—outside of its politics and internal workings.
All of these issues can be addressed through Charter changes. Let's expand our "branding" image to identify youth activities, giving more recognition to the efforts of Arts activities, sports, and alternative schooling programs.
Netts Responds: Mr. Ericksen says: "Code Enforcement is one area, (having too much regulation) having volumes of rules and regulations." Just so we're clear, is he suggesting that the City abandon the very type of regulation that was set in place by ITT as they developed Palm Coast and later adopted by the City? No regulations regarding home maintenance? Commercial vehicles parked in residential areas? I'd like him to share some specifics with the homeowners who are deeply concerned about the maintenance of their neighborhoods.

3. City Market Place, Roma Court, St. Johns Plaza, Palm Harbor Shopping center, Town Center: Every one of those commercial areas, old or new, is suffering from gaping vacancies or inactivity, or, in two of those cases, decay as well. If you're the incumbent, this happened on your watch. What has the council done, and what can the council do, concretely rather than rhetorically, to improve matters, keeping in mind those 9 million additional square feet of commercial space in the city's future?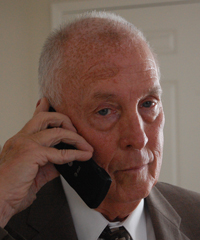 I believe you forgot to put European Village on the list Be that as it may. While our planning and development commission , take a good "look see" at any new individual development, they seem to miss the big picture, that being: how does this project affect the other retail areas in the City. Are we perhaps overdeveloped in similar retail/commercial offerings? For instance, when we approved the ABC liquor store, we caused three other liquor stores nearby to lay off personnel. Did ABC actually add jobs, or add at its location and subtract from others? We need to ask, Are we really planning development or are we looking too closely at the planned project and not the effect to the City? As a final comment, let's not approve any more development where all the storefronts face inside. I speak specifically of City Market Place and European Village. The outside store signs at City Market are gaudy, and there are none at European Village, making it unknown, except to locals. Let's ask our Arts members about getting suggestions on an symbol for the Village. One that depicts its importance to the City. Let's really plan, common sense wise.
Netts responds:  Mr. Ericksen says:  "One solution to making the City better, is to reduce the lack of communication between the City and residents, by allowing more time (3 minute rule) in meetings, and allowing a challenge to answer." I wonder if Mr. Ericksen has spent any time at any other public forums. Whether you look at the County Commission, the Regional Planning Council, the Florida Inland Navigation District, the Department of Transportation meetings, the Legislative Delegation meetings, and so on, and so on, the "three minute rule" is almost universally enforced. Other than the business meeting of the City Council, residents can write, e-mail, telephone, or personally communicate their concerns, questions, and suggestions to Council Members.
Mr. Ericksen says:   "A stronger defined Mayor position, with overall power, and a lesser role City manager position, would be recommended." Mr. Ericksen appears to support a charter amendment that would be necessary to bring this about. The present "Council-Manager" form of government is the most common form of government in Florida today and provides protection from arbitrary and capricious government controlled by a single individual. Is this what he hopes is our "new direction?"
Mr. Ericksen says: "Let's expand our "branding" image to identify youth activities, giving more recognition to the efforts of Arts activities, sports, and alternative schooling programs." I wonder if he is aware of the recent Tourist Development Commission (TDC) grant to the joint venture of the City of Palm Coast and the School District to expand our sports fields, thereby allowing us to attract soccer and lacrosse tournaments to our City.
Mr. Ericksen comments on "when we approved the ABC liquor store…" Is he suggesting that the City can somehow override private property rights? That property was zoned commercial since the days of ITT. It was privately owned and had vested development rights. If Mr. Ericksen really wanted to deny ABC the right to develop their property, he would have had three options.
One – he could have denied them a building permit. That would have certainly resulted in a costly lawsuit that the City could not have won.
Two – he could have re-zoned the property to some other use – say "Parks" or "Conservation." Under Florida Law, specifically the Burt Harris Act, he would have had to pay to property owner the difference in value between the commercial value of the property and the almost zero value for a conservation zoning. I wonder where he would have gotten the money.
Three – he could have simply purchased the land. Again… does he have a fund for this purpose?

4. What have you done for culture lately? How have you supported the arts locally (beyond, say, signing your name to a proclamation or attending a show)? What have you done to support the arts as a member of the council, or what would you do as a member on the council? Palm Coast's budget for the arts has been declining: $33,000 in 2009, $24,000 in 2010, and $20,000 budgeted for this year and next year. Why the decline, and should a city of this size be so stingy when it comes to the arts?
The City's funding for The Arts is on the skimpy side: too little. I am aware of at least one of the new galleries in City Market Place that offers classes to teach our youth, and some adults, the basics of painting and self expression. This could be a small step in solving the statements, "I don't have anything to do after school."
But are you suggesting that the city should be subsidizing private galleries' classes?
The City should consider allowing all businesses and ventures to compete for Arts grants. Also, there are many well attended combined shows at the location.The more attendees in the area, the more the benefit to other stores in the area. Let's expand this offering to our residents by helping the Arts, take hold.
Again, how would the city's role, apply to such offerings?
Let's Have the City promote Arts Week in Palm Coast, even using the City road signs to direct residents and visitors. Doubling the Arts budget item would be easy, on a $175 million dollar budget.Try it and see what results we get. Good results, add more. Let's even ask the arts community where the City can help out and best spend its money. Yes, I do now go to the galleries, as I have a new appreciation. I also go to the music events at the auditorium, and if you can call local high school sports events ARTs, I go there regularly.

5. Palm Coast is already a consolidated city: it contracts with the sheriff for law enforcement services, in effect ensuring that it maintains the higher level of law enforcement services that it wants through that contract while avoiding the cost of a police department of its own. Would you support a similar model with fire and EMS services, if it was shown to save the city money?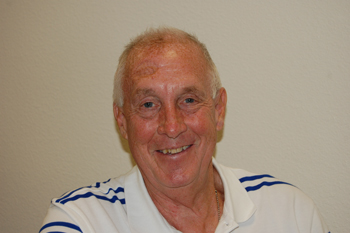 This deserves consideration. I would propose that we at least start with a small study group, of well informed City/County employees. No elected officials, please as my experience is that elected officials will challenge up front any suggestion, resulting in fewer coming out, as the meeting goes on. I have worked with a process, Green light/Red light. Green light meaning that all ideas come out first, prior to discussion. The group should be headed By Chiefs Mike Beadle of Palm Coast and Don Petito of Flagler County, and other senior fire/EMS individuals, to include the two union presidents, to outline just where the two entities are similar, and where they are different. I believe this has already been done, at least informally. They would be charged with the project to outline possible savings areas (i.e future new buildings and services, major fire equipment) and possible problem areas (different retirement plans, shortage of ambulance coverage, helicopter support), and any other suggestions for improved coverage of all of Flagler County. Our objective is, how do we provide at least comparable or better service to our residents and look forward to controlling the costs. The public would also be asked to send in their suggestions for review by the study group. The final report would be given/communicated to the City/County officials, in an open session, for follow up. Again, no elected officials, and no auditing by City Manager/County Administrators. We need the facts, not altered opinions. I believe we would get a good plan with senior managers' recommendations.
The make-up of your study group appears unbalanced: Can we expect the fire chiefs and union leaders to be objective when their own jobs may be on the line? What can be done to ensure more objectivity, free of political and self-interested individuals?

Although this study group would seem unbalanced, as their own job may be on the line, they are the professionals here, and will always have the residents' safety as reason number one.
You argue for a strong mayor position in one of your answers, but you also say, in the consolidation answer, that elected officials should stay out of that study group. Can you explain the contradiction? And when you refer to a strong mayor, are you saying that the mayor should get involved in the day-to-day administrative business of the city?
In an initial group setting, I am looking for our professional study group to have the openness to suggest items that maybe immediately rejected, if ones boss is there. For instance, I found many of my study groups more productive with me out of the room, and then reappear, once the recommendations are made for me to tell them later, why I or we could not implement some procedure. That's my definition of green light. just get it all out, right or wrong. No day-to-day for a Mayor, unless of course, the city manager is totally off base. There needs to be someone talented enough to ask the hard initial questions of the sitting county manager, that will set the example for other Council members to question the same. If we are a team, no one should be offended by challenges. We all should be looking for results that the residents need.

6. When and where will, or should, Palm Coast annexations stop? Would you support a Duval-like government for the entirety of Flagler County?
I'm still trying to understand the annexation fixation. Right now the City is going forward in annexing Contemporary Machinery on Roberts Road, through and "economic development" agreement. Because we supply them with water, we feel we have a right to go forward, providing a hook up to our sewer system, as the excuse. The property taxes, will then flow to the City and be taken back from the County. Good for Palm Coast, a loss for County, resulting in them having to replace revenue.
But Contemporary Machinery wants to be annexed, and is getting a good deal in return: no impact fees. State law provides for just such an annexation, leaving it between the city and the annexed proprietors. Are you objecting to state law or to the city's approach? There also appears to be a misunderstanding here of what taxes are paid to whom: the county will not lose its taxes. Contemporary Machinery will have to pay additional city taxes, but still pay county taxes, since the area in question is not a Community Redevelopment Agency. There's no loss here to either party, except to Contemporary Machinery's bottom line: more taxes to pay.

The question I have is, does Contemporary Machine understand that they will be paying additional taxes to the City, and yet some (Fire) will still come from the County. Just how long will the City coffers have to collect taxes to pay for the costs of the sewer line installation and Hookup. I'm not so sure that the City has considered just what to do with the oils and other waste products of Contemporary's operations. The City spent many a tax payer dollar on trying to annex Palm Coast Plantation wasted. (The case is in litigation.) The County is but 95,000 people, and needs to have all its cities and municipalities working in the same direction, not one gobbling up all the areas, they want (the airport included).
Netts responds: Mr. Ericksen says regarding the potential annexation of Contemporary Machine: "The property taxes, will then flow to the City and be taken back from the County.  Good for Palm Coast, a loss for County, resulting in them having to replace revenue." I cannot believe that Mr. Ericksen is so lacking in basic understanding of how property taxes are assessed in our City and our County. Property annexed into a city becomes subject to City taxes, but it is still in the County and continues to be subject to County taxes. There is NO loss at all to the County.
Keep in mind that all such annexations are voluntary: the property owner makes a value judgment as to whether the addition of City taxes is offset by the potential gain from incorporation into a City and the resulting enjoyment of City services and amenities. Mr. Ericksen says: "Just how long will the City coffers have to collect taxes to pay for the costs of the sewer line installation and Hookup." Again, this reflects a serious misunderstanding of City finances. The sewer line extension is funded by the Palm Coast Utility – an enterprise fund that does not depend on ad valorum taxes. Mr. Ericksen says: "I'm not so sure that the City has considered just what to do with the oils and other waste products of Contemprary's operations." This question was raised by City Council (not Mr. Ericksen) and was satisfactorily answered by Utility Department staff.

7. The argument has long been that the city's lopsided dependence on residential property taxes is unsustainable. Yet council members happily tout Palm Coast's tax rate as the second-lowest in Florida, for cities Palm Coast's size, while the administration recently put out a long list of accomplishments and council members repeatedly speak about the bang for taxpayers' buck. Explain the contradiction.
One of the reasons the City's "low tax rate" was artificially low, is that many large infrastructure projects were left unfunded. For example, there is no excuse that our stormwater infrastructure was not set up on a Preventive Maintenance /replacement schedule at least 10 years ago, when the system, which was built all at the same time was 20 years old. The City Manager and his people, fell down on planning. We should have anticipated wear and tear on the system, and replaced structures, and equipment at a known replacement cost , as opposed to emergency repairs , which have added 50% more to the budget. Prior planning would have reduced the overall costs.

Fair enough, but it was a different council and a different manager back then, the city was getting its legs. What can you say about conditions today, considering that the council just did adopt a plan to address those concerns.
We as a City must continue to question and challenge past decisions to assure we are up to date and are appropriate for future needs. Plan lokking forward, 1-5 years. This should have been studied and brought forth, prior to 2012 budgeting,. It's "discovery" makes it another suspicious happening and causes residents to question, Why now? On the same issue, the property tax is only one cost of residency in Palm Coast. Our millage rate, (that determines the property taxes to be paid, times the assessed value of the property) does not include the costs of local utilities/services while in other Cities, it does. When you compare the combined costs of property taxes and utilities, Palm Coast appears to rank in the top of most comparably sized cities.
Can you cite the source of that number?
[No answer given.]

8. Please give us your assessment of race relations in Palm Coast, where improvements are needed, and what you'll do to push those improvements along.
It is still difficult to understand why a person's color continues to be an issue. I have family that includes daughter-in-laws and grandkids of color…I have lived in Mexico for more than two years among the locals, and yet it persists all around me. More improvement is always needed. The cures are understanding and unity. Share yours and listen to all. I believe the race relations in the City continue to improve, with many crossing the line, coming together every day. This area, Flagler County, was one of the last areas to start the understanding. Do we have councils that get together? Where do the homeless and other less fortune go for help? Is Access Flagler a new light to expand the information? Let's sit down with our peers, and discuss life in Palm Coast, and what we all can do to make it better.

9. The Palm Coast City Council often appears to be in lockstep: unlike other local governments, dissent is rare, discussions and decisions, even in workshops, often appear pre-determined, and closed-door, one-on-one meetings with the city manager appear to play a large, and largely invisible, role in decisions. Please give us your assessment of council dynamics and transparency.
The City Council meeting results show a 97% unanimous approval rating of all agenda items. I have personally, reviewed each City meeting results, that are provided on line, after the meeting, to come up with my conclusion. This is a higher agreement level than that of the Supreme Court. It suggests strongly that many items are at least discussed prior to the meetings, or the Council members are not properly prepared to ask questions. Another thought is that they don't have adequate background knowledge of the subject matter. Reading a write up from a staff member, who has an interest in the outcome, could be influencing them too much.
But where and how should council members educate themselves on issues if not by trusting city staff reports, assuming the reports are complete and objective?
The council needs to challenge and debate just where the numbers are derived from, not assume they are correct. They represent the people, and are expected to ask questions on behalf of them. Checks and balances.
Just because the Council member pay is looked at as being "a part time rate", should be no reason to put in a part time effort. I also believe that the Council members believe they have the best city manager and he would not steer them wrong. It is easier for them to agree, and go along, as to question. They have too little an understanding of accountability and what the public expects of them. why. They need to get more involved in challenging and assessing, what the long term costs will be on most projects. Even the costs of landscaping and additional bike path maintenance. I feel there is much more discussion prior to the meetings, than is admitted to. Meeting one on one, with the City manager, does not mean all Council members agree to what is happening. Many discussions seem rehearsed. Talk to the people, not at them.
You have not addressed the matter of transparency.

10. What makes for an effective council member, what makes for a lousy council member? Give examples of both and rate or evaluate yourself.
I believe our present Council members do not listen well. Some conduct regular resident meetings, but they and others never hear the results. I attended one, recently, in the E section, and what happened at the meetings was not what was communicated to the Council on the city manager's Week-in-Review notes. It was far from the truth.
That's a serious charge. Can you be more specific?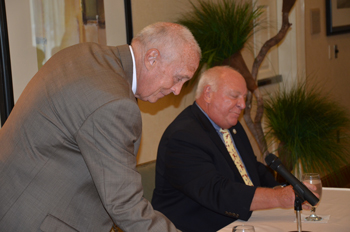 As an example, I attended, the meeting held by Cypress Knoll, where residents were challenging an agreement the City made, to a developer, and a proposal for a City park in the area, which the residents did not want. Only a small part of the meeting summary was presented, and it did not include, the county manager's commitments to the residents, where he said " well if you don't want a park you don't have to have one" The City park, remains on the "to do list" of City parks awaiting funding. Residents do not trust the Council, and have about given up in attempting to communicate.
Please be clearer about where you get the sense that residents do not trust the council, given that the city's annual survey of residents shows a relatively happy population.
I have spoken to thousands of Palm Coast residents , many of whom have written or appeared before the City Council and have left with no better an understanding, than they had going in. Letters to the Editor, local blogs and attendance at the Code Enforcement Board and other Committees, are a good source of information on resident concern. Residents want to be heard in these troubled times. It's an opportunity to educate people in the city's ways. But changes in the City's Ways are needed. We need to develop a better "bedside manner" or it's going to get "uglier" out there.
An incendiary characterization: what do you mean by that last phrase, "uglier out there"?
Perhaps, "uglier out there" is a bad generalization, and it was not intended to scare anyone, just to awaken them, that residents want to be heard, and along with the economic downturn has increased everyone's concern.
Netts responds: Mr. Ericksen says (regarding a potential Cypress Knolls park): "(sic) The City park, remains on the "to do list" of City parks awaiting funding." This is simply not true!

11. Evaluate City Manager Jim Landon's performance in your view, citing strengths and weaknesses. If the city weren't under budget constraints, would you give him a raise?
I will start out with the statement that all managers develop a particular style over the years, that best fits their needs in being successful. Some develop an authoritarian style while others are hands on, and allow, subordinates to develop and participate in the creation and implementation of any plan, to include the budget.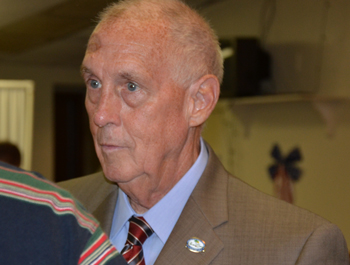 While I do not agree with Mr. Landon's management style, he is successful in the eyes of the City Council, and they are the ones, who set and measure whether he meets their expectations. When you hire an "experienced manager," a City Council should expect more , and better performance from them. Credentials (book learning) are one thing, but results and how they were obtained in prior assignments are more important. I would think interviewing any candidate for a City Manager position is a challenge, since Council members have no experience in similar jobs, and are at a loss to come up with challenging questions and verification questions to see what the candidate is really like. The candidate is likely to sell themselves on the successes they've had, as opposed to the problems they bring with them, which they won't mention. It's a known fact that 80% of all applicants, are not truthful in applications and interviews. So you need to ask the same questions in many ways, to verify facts.
Strengths: Good knowledge of government and procedures, working in an environment/time where tax rates are rising every year with. Works many hours to represent the City at outside and neighborhood meetings.
Weaknesses: Working in an environment/time where budgets are being crunched, and reduced over three to five years. Little experience, mostly defensive on any reductions, and threatens to cut essentials, as opposed to "nice to have budget line items," authoritative/controlling style, which stifles initiatives of subordinates, and cooperation with "peers" in other Flagler County municipalities. Weak in long term planning, see storm water comments above, as an example. Not accountable to the public. Let's stop with that as it's somewhat difficult to ask for an unbiased appraisal, from a different style ex-manager. My style was and is participatory, and allowing subordinates to develop, and having to be more involved, and accountable, with presenting budgets directly to my leadership. I was challenged, on all points, and it was a great, plan once released.
He would not be getting a raise from me, unless he changed his style, improves his attitude, and working relationship with other entities in Flagler. I believe he alone is responsible for the failure, to come up with a successful Economic Development Plan in Flagler County. He is not a team player.
Again, quite a serious charge, but left unsubstantiated. Since you raise it, you should elaborate.
I am not aware, of any plan, past or present, that the City came out, and said, we agree, but would like to offer some alternatives. They continue to push their own objectives, ahead of anyone else. Let's start with where we agree, and get that printed, and then discuss the areas to be further discussed.

12. With Frank Meeker's exception, the council is made up of individuals well into retirement, working either part-time or not at all (council duties aside), and living off of pensions, Social Security, and government-subsidized health care. Both mayoral challengers are in that same category. How does that make you representative of a majority of residents who don;t fit in that category (though a large portion do), and how can you relate to the unique issues and stresses facing working-age residents facing unemployment, foreclosure, lack of health insurance and other similar everyday strains?
To suggest that us older gentlemen do not understand the needs or stresses of the present generation is off base. We have had our own challenges to get where we are today. Growing up, with hand-me-down clothing, working during every summer break from school, working part-time, instead of playing school sports, paying a greater portion of our college expenses, working two jobs, to make ends meet in the beginning of a marriage, starting out with a rental home/apt prior to owning one, that requires two paychecks, doing any type of work at any shift in the day, commuting long distances, and overcoming obstacles, without any governmental help, have created an ex-generation that is much more self reliant than the present. I would bet you that many of us have had better success in dealing with a recession than the younger generation. They at least have a longer period of time to recover , we do not. We learned to listen and to be courteous, in our responses. Do we have all the answers, no, but we have a missing ingredient in the world today–Common sense. We have shouldered our fair share of challenges, and have survived numerous "periods of recession type activities." Sorry to be so defensive, but we've got our acts in order. We, well most of us do listen, and can come up with solutions. Right now, most younger people want instant gratification and a quick fix. We have learned that a better thought out plan, through prior planning results in a better answer. All we can do is share our thoughts after listening, along with documentation of our results, and hope for the best.
You make some valid points, many of them disputable: it can just as easily be argued that you were part of the richest, most fortunate generation in American history, benefiting from post-war booms, low cost of living, rapidly rising wages, at least until the early 1980s, and yes, generous government supports along the way, from the GI Bill to your mortgage interest deductions to government-subsidized, employee-provided health care (tax-free, all these years), and artificially low energy prices most years, not to mention a job market that always bounced back from recessions, none as long as the Great Recession. In comparison, many of the current challenges are unique to working people, particularly younger working people. Your answer is mostly a defense of your generation's work ethic, which was admirable. It's not an answer to the question: how can you relate to to day's younger workers and the unemployed, the foreclosed, the uninsured?
Now that I've sounded like an "elder statesman," let's get back to the point here. The best way to understand the "younger generation's" needs is to talk with many of them. Even our own children. Walk in their shoes, and attend their meetings, like the Flagler Young Professionals, who raised very few , but different questions than those of the political forums I've been a part of. Be a generalist, not someone, that just does the "adult activities" Even try something like going to an internet café. Are they illegal? Are all the clubs on Old Kings –North illegal? Have some fun living and experiencing change and challenge. Stretch your understandings, no matter what age you are. Tolerance.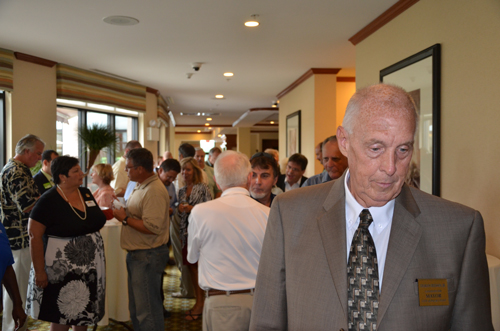 For more on the municipal elections, see also: