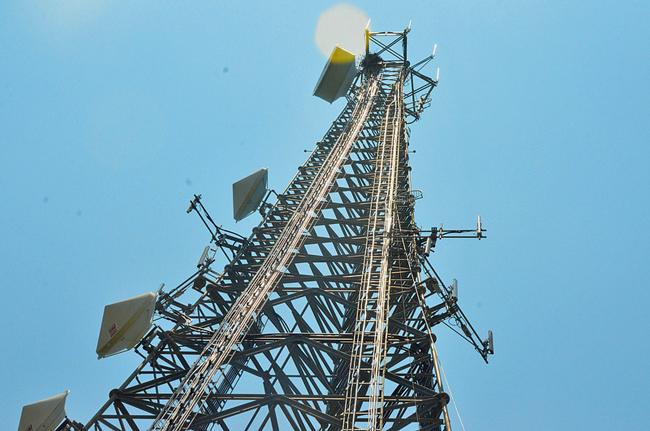 Grappling with privacy rights amid fast-changing technology, the Florida Supreme Court on Monday heard arguments in a challenge to police using "real-time" cell-phone information to track a suspect in a drug case.
Justices pointed to courts across the country trying to sort out how far police can go in using technology that adds to old-school techniques such as wiretaps.
"Everyone's struggling — including us," Justice Barbara Pariente said during an exchange with one of the attorneys in Monday's case. "Everyone's struggling."
The case stems from the 2007 arrest in Broward County of Shawn Tracey, who was later found guilty on cocaine-possession and other charges, including fleeing and eluding police. In lower courts, Tracey's attorneys argued unsuccessfully that evidence should be suppressed because of law officers using cell-phone technology to track his movements across the state.
Broward County detectives received a warrant to obtain information about Tracey's cell-phone usage, including "historical cell site" information that would help show the locations of his calls. But a key question in the case is whether that allowed police to conduct what is described as "real time" tracking of Tracey in a red GMC Envoy — eventually leading to a search that discovered a kilogram brick of cocaine underneath a spare tire, according to a brief filed in the case.
Tracey, 30, is imprisoned at the Wakulla Correctional Institution Annex, south of Tallahassee.
Tatjana Ostapoff, an assistant public defender who represented Tracey, said he had a reasonable expectation of privacy and that the warrant didn't contemplate tracking his movements as they occurred. She contended that the tracking violates the Fourth Amendment to the U.S. Constitution, which bars unreasonable searches and seizures.
"There is no court order that justifies what was done in this case," Ostapoff said.
But Melynda Melear, an assistant attorney general, said Tracey had voluntarily conveyed information to the cell-phone company, MetroPCS, and that he did not have an expectation of privacy. Also, she said the information met the definition of "historical" because the cell-phone company received the information first before relaying it.
Justices, who typically take months to rule in such cases, asked numerous questions of both attorneys.
At one point, Melear suggested that the Legislature or Congress probably should address the issue involved in the case. That drew a response from Justice Jorge Labarga, who pointed to a new state law that limits when police can use unmanned drones for surveillance, a law that backers said was intended to protect privacy.
"That seems to be where the Legislature is going," Labarga said.
"But the Legislature hasn't addressed this particular issue," Melear responded.
–Jim Turner, News Service of Florida