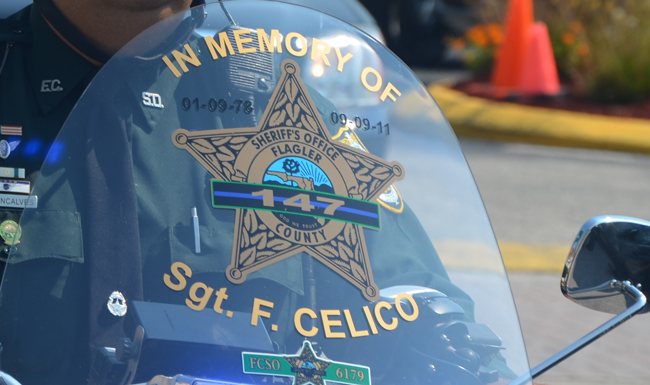 On Sept. 9, it will be two years since Sgt. Frank Celico, the Flagler County Sheriff's deputy, died unexpectedly of a heart ailment. He was 33. The Frank Celico Memorial Foundation has since been established in his name. Its purpose: to buy bicycle and helmets for children who can't afford them. (When he wasn't on the beat or in the gym–or Celico Auto, his father's shop in Bunnell–Celico was on his motorcycle.)
The foundation's principal fundraiser, its annual Fun Run open to all bikers, is scheduled for Sunday, Oct. 27, starting with registration at the Elks Lodge on Old Kings Road in Palm Coast, not far from Celico Way, the stretch of road named after Frank, right by his beloved service station.
The fee or donation to participate is $20, which includes lunch at the White Eagle in Korona, on U.S. 1. Registration begins at the Elks Lodge at 9 a.m. The ride begins at 10:30 a.m., with a police-escorted course to the White Eagle. The event is sponsored by The Blue Knights of Florida.