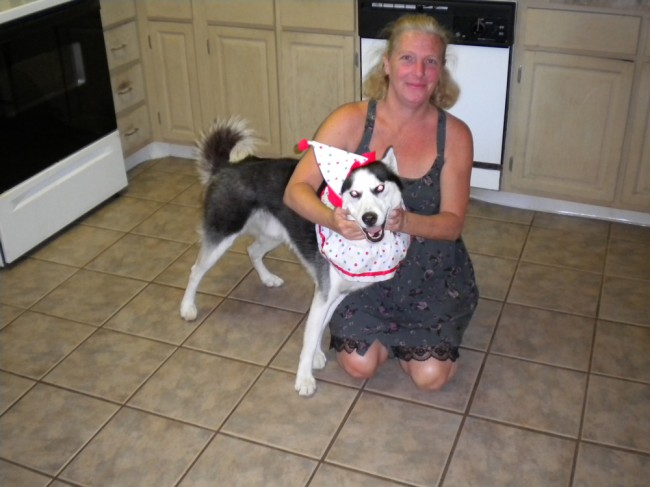 Last Updated: June 4, 1:03 p.m., with Susan Jones's response.
Some people may be under the impression that one's home is one's castle—inviolable, a refuge even from police intrusion. But armed with a warrant, police disabuse people of that assumption routinely. Susan Jones, for more than seven years a home owner on Palm Coast's Ferdinand Lane, found out the hard way Friday (May 30) when she was arrested, charged with two counts of resisting arrest then charged with what appears to be a gratuitous charge unrelated to the case—driving on a suspended license, though she hadn't been pulled over. The reason: she tried to stop Flagler County Sheriff's deputies from entering her home.
But the deputies were aware of an active felony warrant for the arrest of a woman who was in Jones's house at the time. The deputies had been led there by a man who was charging that the woman had stolen various items of his, the total valued at around $500.
The incident began Friday morning when George Joseph Bears, a 29-year-old resident of Rockledge, Fla., contacted the Sheriff's Office to "conduct a standby to ensure the peace" as he'd been informed that Tiffany Bernstein was at 2 Ferdinand Lane, in possession of property belonging to him and reported stolen from Broward County. Bernstein is a 24-year-old resident of Mims, Fla., with arrest records in Seminole, Broward, Orange, and now Flagler counties.
A cop escorted Bears to the Ferdinand Lane door and tried to make contact with Bernstein. By then the deputy had determined that Bernstein had an active warrant against her. She came to the window, but said "she was not going to open the door and come out," according to an incident report.
Cops established a perimeter around the house and made announcements to Bernstein to come out. She would not. At 8:30 Jones arrived by car after being informed—it's not clear by whom—that Bears had called the cops to her property. Jones was told, according to the report, that Bernstein was inside and that she had an active felony warrant.
Jones had four dogs inside the house. She was asked to secure them. "Jones was warned prior to entering the residence that Tiffany Bernstein did have an active Brevard County felony warrant and if she did not return and allow FCSO to serve the warrant she could be arrested for obstruction/resisting," the report states.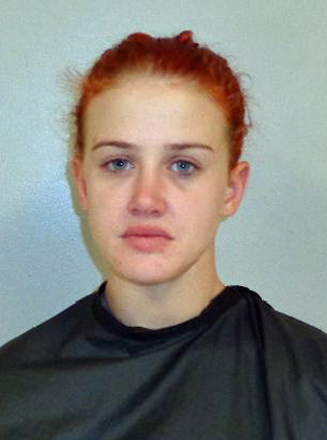 After a few moments in the house, Jones returned to the main door and began to close it, telling deputies that Bernstein was not coming out, and she was not going to allow deputies entry to her house. "Before Susan Jones closed the door," the report states, "entry was made to the residence and she was informed that the felony warrant was being served. [Jones] physically attempted to prevent the service of the warrant stating law enforcement could not enter her property. [Jones] then grasped Cpl. [Kevin] Byrne by the arm in an attempt to prevent our entry."
"Don't put your hands on me," Jones said, when told that she was being placed under arrest for obstruction of justice. She continued to physically pull her hands away until she was placed in handcuffs.
On Wednesday (May 5), the Flagler County Sheriff's Office's Sgt. Carl Spath responded to questions about the handling of the incident. The questions had been asked of the Sheriff's Office the day before the story was published. "[Florida Statute] 901.04 directs all sheriff's to execute an arrest warrant on any day and at any time. FSS 901.16 explains that the warrant need not be in possession upon making an arrest. FSS 901.19 states that the deputy may use all necessary and reasonable force to enter any building or property where the person to be arrested is believed to be."
901.04 reads, in full: "Warrants shall be directed to all sheriffs of the state. A warrant shall be executed only by the sheriff of the county in which the arrest is made unless the arrest is made in fresh pursuit, in which event it may be executed by any sheriff who is advised of the existence of the warrant. An arrest may be made on any day and at any time of the day or night." 901.16 reads in full: "A peace officer making an arrest by a warrant shall inform the person to be arrested of the cause of arrest and that a warrant has been issued, except when the person flees or forcibly resists before the officer has an opportunity to inform the person, or when giving the information will imperil the arrest. The officer need not have the warrant in his or her possession at the time of arrest but on request of the person arrested shall show it to the person as soon as practicable."
Spath continued: "Cpl. Byrne was on scene and used good judgment and discretion by waiting for the homeowner to arrive home to put away the dogs so nothing would happen to them even though he could have made entry at any time because the sliding door in the back was unlocked. And even if all doors and windows were locked, he could have used force to make entry, but he didn't."
Bernstein too was arrested on the felony warrant, but not on the theft charges, as Bears became uncooperative and declined to press charges against her. After Jones consented, according to the report, to have her house searched for Bears's possessions, Bears got his fishing rods and reels, a bait bucket and a GPX stereo with two speakers valued at $50.00.
Bears looked for more items, didn't find them and told deputies he thought Bernstein had pawned them. Bears, who had himself asked for the Sheriff's Office's assistance at the beginning of the morning, "became uncooperative when Tiffany Bernstein sent him a text message from within the residence and prior to her arrest," the report states, "that she would return his property but only if law enforcement left."

Susan Jones Responds:
I do not run back ground checks on my children's friends. This young woman was in an abusive relationship and needed a place to stay for a couple of days. In return she was helping me with some household chores. She was polite and respectful and presented her self as a nice young women.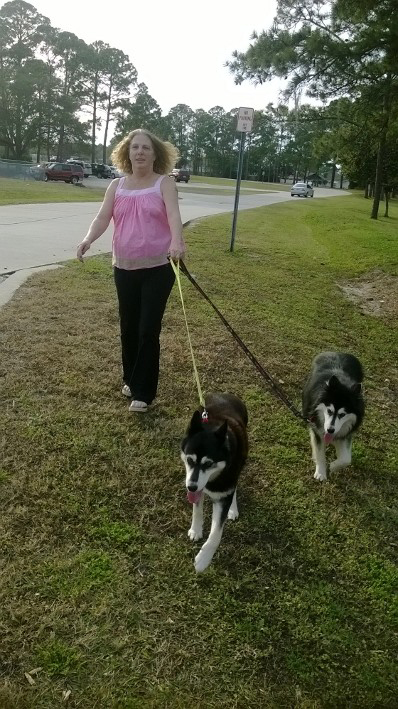 I had absolutely no idea this incident was occurring at my home. When I arrived home I was overwhelmed with the amount of police presence at my home. You would have thought a murder had taken place. I was told that a warrant for a probation violation was issued for the girl in my home. At this point I didn't even know if she was still in my home. I was asked to secure my dogs and that I was lucky that they didn't enter an hour ago and shoot my dogs.
I left my keys in the front door to assure the police I was working with them. I was able to secure two dogs and ask Tiffany to come out, which she refused. the police began banging on my door so I stopped the conversation and the securing of my last two dogs and went back to the door.
I told the officers that she was refusing to come out and asked if they had a warrant. At which point they barged into my home when I asked them to stop for the safety of my dogs and to allow me to get them secure. They over-zealously grabbed me and arrested me and placed me in handcuffs, using enough force to cause bruising to my hands and arms.
I have nothing but the utmost respect for officers of the law especially since I have five police office in my immediate family. But do not know all the laws . Why? Because I live a quiet life and don't have any problems with law enforcement. I respect the law.
These officers were aggravated with the heat and the situation and took out their frustrations on me. I also did not give permission for anyone to enter my home after Tiffany was removed from the premises. At one point, sitting in the cruiser, I observed the man the police referred to as George walking around my property and asked why he was being allowed to access my property and was told to shut up. this man removed property without my knowledge or permission. The police stated that there were fishing rods in my garage, and could they give them to this man George. How did they know that fishing rods were in my garage, when I the homeowner was not even home or aware that they were there?
My home was turned upside down, drawers, closets and numerous items were moved and destroyed. As a result my gates to my yard were left open on one side and one of the dogs that I was not able to secure through all the excitement and confusion got so scared she escaped and has been missing since Friday.
This is a dog who is 11 years old that I have been nursing back to health for the last seven months. She is one of four animals that were removed from a breeding mill in Miami and a story was run in the Daytona News Journal as one of the most horrific cases of abuse. Her name is Maya and she left behind her brother who is partially blind and depends on her. My heart is saddened for all that occurred, and I believe that the Flagler County Sheriff's Office could have handled this in a more professional way. And I am saddened that so many people would be so judgmental about a one sided story.
I hope this abuse of power never happens to anyone because there was no need for this. Or the embarrassment that I know must endure for the lovely one-sided article this site has written.