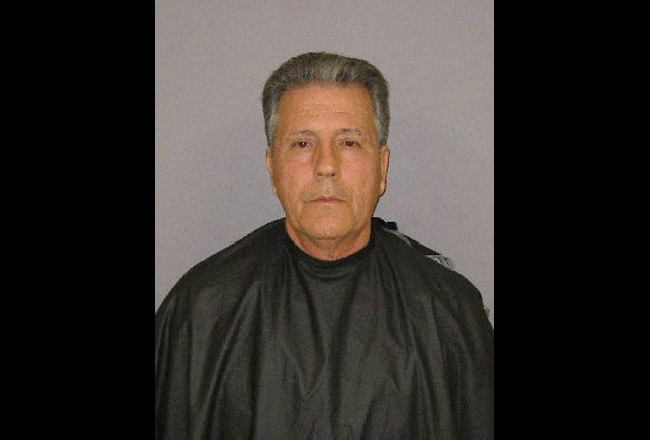 Last Updated: Aug. 19, 2013
Note: on Aug. 15, 2013, the State Attorney's office dropped all charges against Cassimiro Tavares.

The State Attorney's office on Tuesday filed even charges, including extortion, forgery and grand theft, against Cassimiro Tavares, the 68-year-old Palm Coast resident arrested six weeks ago after he was accused of bilking a Bunnell shop owner out of $25,000 while Tavares worked there as the office manager.
The five forgery charges are third-degree felonies punishable by up to five years in prison for each. The grand theft and extortion charges are second-degree felonies punishable by up to 15 years in prison. Tavares is not in jail: he posted $125,000 bond. The State Attorney's charges mean that the charges originally filed against him Tavares in January will be pursued to trial, barring a plea agreement.
A&T Auto Repair in Bunnell is a small shop along U.S. 1 owned by Andrzej Tyminski and his wife Traci. Last March, Andrzej called in George Hristakopoulos, a Bunnell cop, to file a complaint. According to Andrzej's story, he'd hired Cas Tavarese, as the suspect is known, in June 2008 to be his store manager but never gave him permission to write checks or sign the Tyminski name. The following month a checkbook went missing. Tavares told Tyminski that he'd taken the checkbook home and would from then on "handle everything." He refused to bring the checkbook back—and began threatening to have Tyminski deported to Poland, his country of origin. So Tyminski didn't press the issue.
Tyminski's bak account began running low. He discovered that Tavares was paying his (Tavares's) wife out of the auto store's account. And that Tavares had set up a company called "RT Auto Sales" operated out of Tyminski's own A&T Auto Repair. According to Tyminski, Tavares stole between $2,800 and $4,500 a month from the business, for an unspecified time. By 2011, the shop was being investigated by the IRS because of three years' unpaid taxes.
Tavares stopped working at the shop in February 2011, and got a formal letter of dismissal in March that year. Further investigation by Bunnell's Segio Pina, a corporal in the police department, revealed that Tavares had been buying cars with Tyminski's money, forging Tyminski's signature, according to Tyminski. There were also work orders that were unaccounted for, with money cutomers paid the Tyminski's business but that never made it into the business' bank account.
"Throughout this investigation," Pina wrote at the conclusion of his report, "I asked both Mr. and Mrs. Tyminski several times and asked them why Mr. Tyminski never reported the incident until meeting Mrs. Tyminski. Both subjects stated that Mr. Tavares used the fact that Mr. Tyminski was a foreigner to scare him into believing that he would be deported or that he would have a problem with immigration if he did not cooperate with Mr. Tavares."
The full charging "information" from the State Atto9rney's office, and the original police report, are below.

Download Cassimiro Tavares arrest report in full.