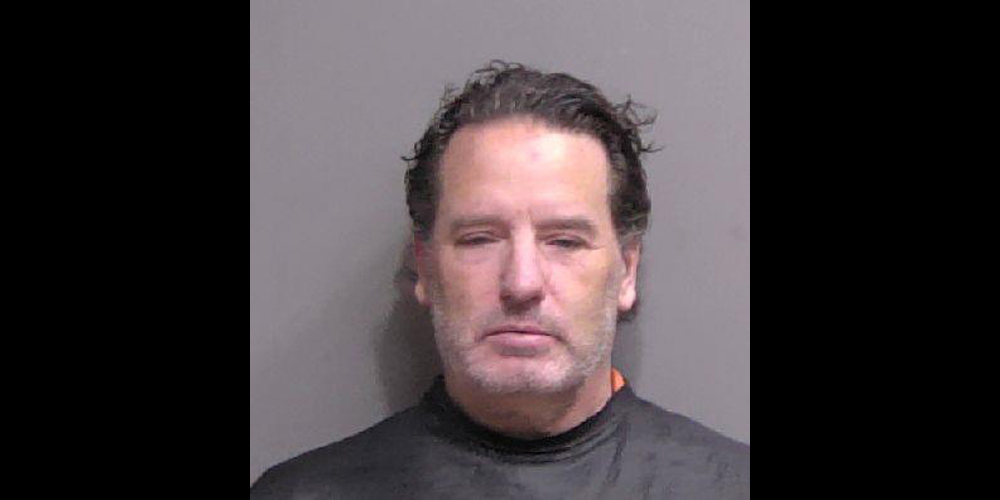 John Cascone, the AdventHealth Palm Coast surgeon who pleaded to a battery charge in a domestic violent case four years ago, was arrested again on Saturday (Nov. 4) on a felony count of aggravated child abuse involving a 15-year-old girl, and a felony battery count involving his wife. He was released the next day on $60,000 bond.




Cascone and his wife of three years have been living in their Colechester Lane house with his wife's daughter. The daughter reported to 911 the night of Nov. 4 that Cascone, whom she referred to as her step-father, had struck her and her mother. She would later tell deputies that Cascone had pinned her down and pepper-sprayed her after head-butting her mother immediately after her mother told Cascone: "You've hit me three nights in a row."
The 15 year old told deputies she was in her bedroom when she started hearing banging and yelling in the house. She left her room and saw Cascone allegedly pushing her mother around. Her mother was bleeding. The girl told Cascone to stay away from her mother. After the head-butting, Cascone continued to push the girl's mother and strike both women until the girl's mother fell. The girl ran to her room to retrieve pepper spray to defend her mother.
Cascone grabbed the pepper spray from her, pushed her down, "and pinned her to the ground by her arm as he deployed the pepper spray" on her. The girl's mother was able to help her escape, at which point the girl ran off and called 911. She was flushing her eyes when Flagler County Sheriff's deputies arrived. The smell of the pepper spray, which one of the deputies recognized, was still in the air.




The mother did not deny what her daughter had witnessed or told deputies, but she declined to provide a statement or seek medical attention.
Cascone told deputies that his wife and her daughter had been in an argument and that he attempted to separate them. He said he had no further recollections. He had an injured pinky finger. He attributed that to hitting himself against a table. His wife had told deputies that the injury was from a bite as the women were attempting to get the 15-year-old away from Cascone's grip.
Deputies determined that Cascone "maliciously utilized the OC spray against his daughter who he had pinned to the ground and would not allow her to escape as she was sprayed across the eyes," according to the arrest report. (The technical term for pepper spray is Oleoresin Capsicum.)
The felony battery charge involving Cascone's wife would have been a misdemeanor battery charge but for the 2019 case, when Cascone originally faced counts of aggravated battery and battery by strangulation, both felonies. That incident involved his then-wife (with whom he has a child who is not yet 10 years old), who at the time made allegations of violent behavior by Cascone.




For a time after that incident Cascone could only see his daughter at what was then known as Sally's Safe Haven, the supervised visitation center in Bunnell, carrying out 10 such visits before the court granted Cascone the right to see the child unsupervised more frequently. At the same time, the court imposed a two-year injunction for protection for Cascone's ex-wife, forbidding Cascone to be within 500 feet of her home or to have any contact with her.
Divorce proceedings, initiated in November 2019, became final in September 2021, with shared custody of the child. Along the way, Cascone's lawyer, John Hager, and prosecutors reached a plea deal that downgraded both felony charges to a misdemeanor battery count, with both sides agreeing that it was not a case of domestic violence under Florida law. Cascone was not adjudicated guilty–the judge withheld adjudication. He was sentenced to 12 months' probation and barred from communicating with the victim except through Talking Parents, the app.