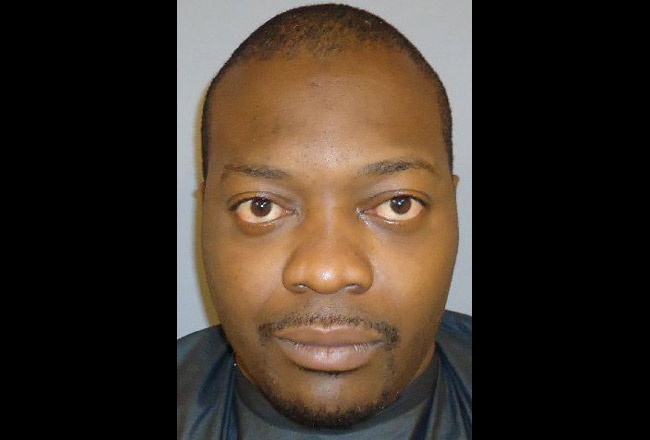 The State Attorney's office today (March 20) filed three charges against Cary Hudson, the 32-year-old Jacksonville man accused of kidnapping and beating an ex-girlfriend who'd moved to Palm Coast to get away from him. The incident took place on March 6 (see below).
Hudon faces one count of kidnapping with intent to terrorize and do bodily harm, a first-degree felony with a maximum penalty of life in prison. He faces a count of aggravated battery with a ddeadly weapon for using a boot or a shoe to knowingly harm and cause "permanent disability or permanent disfigurement," a second-degree felony that carries a 15-year prison sentence. And he was driving on a revoked license, a habitual offense and a third-degree felony with a maximum penalty of five years in prison.
Josh Davis will be the assistant state attorney on the case.
The previous story is below.

She Moves to Palm Coast to Get Away From Him; He Beats and Kidnaps Her
March 7, 2012–She had moved to Palm Coast from Jackonsville to get away from Cary Hudson.
Hudson followed her.
Tuesday evening, 911 got a call about a man who'd gone into the house at 40 Regency Drive, dragged a woman out, punching her and beating her in the front yard, slamming her head on the metal of his vehicle, forcing her into the car, punching her repeatedly while she sat in the passenger seat, and driving away.
A short time later, Flagler County Sheriff's deputies saw saw a Toyota matching the vehicle's description make the turn from Royal Palms Parkway onto U.S. 1 North, and driving erratically. Cops pulled the car over. Hudson, 32, was at the wheel. The 51-year-old victim was in the passenger seat. Hudson's arms were covered in blood, the police report states. The woman, the report states, "was bleeding profusely from the face, her shirt was torn, exposing her breasts, she was also incoherent, confused, and unable to answer simple questions." She was taken to Florida Hospital Flagler.
There, she told deputies that she'd moved to Palm Coast to get away from Hudson, and when he'd followed her, her sister asked him to leave. He became enraged and abusive, going to the house on Regency Drive–a friend's house–where the violence began.
The woman told deputies that she'd been forced to go with Hudson against her will. Because of the extent of her injuries, she was not able to provide a written statement.
Hudson, of 11071 Campus Heights Lane in Jacksonville, was placed under arrest and taken to the Flagler County jail. He was charged with aggravated battery-domestic violence, kidnapping, and driving with a suspended license. His bond was set ay $90,000. He remains in jail as of this writing.