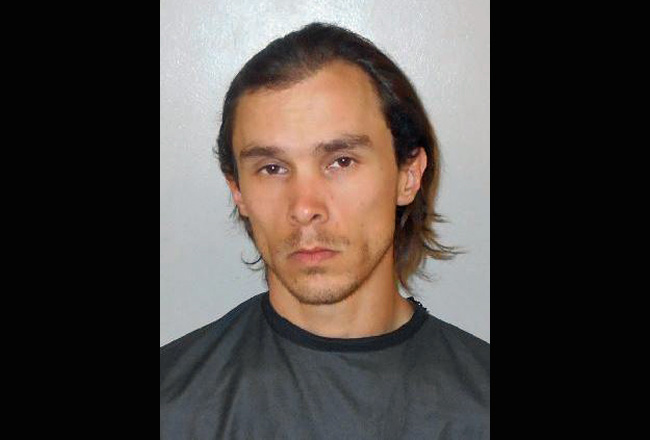 When Jonathan Canales called 911 to report that his wife had been shot the evening of Nov. 15, he claimed to the 911 operator that she'd shot herself. She is heard in the background telling Canales to stop lying. And when she was given a pad and a pen by a deputy to write a note about the shooting, she wrote that she had not pulled the trigger. (See the original account of the shooting.)
Late this morning (Dec. 2), Canales, 27, was arrested and charged with attempted first-degree murder and delaying medical treatment for an injured person: at no time after he allegedly shot his wife did he try to render any help, according to his arrest report–contrary to what he had initially told investigators.
Tiffany Norman, 25, had just made dinner for her three children. It was around 7 p.m. She had dressed them for the night and put them to bed before returning to the kitchen, where she was having dinner, her back to the living room, when Canales apparently–from descriptions in his arrest report–walked behind her and shot her. Norman reported hearing a pop. "She then felt a very sharp pain in her neck and had 'buzzing' in her ear," the arrest report states. "Norman remembers seeing herself fall to the kitchen floor and then passing out."
According to an earlier police report, Flagler County Sheriff's deputies were dispatched to the couple's trailer at 6351 Cherry Lane in the Mondex only at 10:45 p.m., when Canales made the call to 911. Based on Norman's noting the time when she sat down for dinner just before the shooting, that means she was without medical help for almost four hours before paramedics arrived at the scene and she was evacuated by air to Halifax hospital's trauma unit in Daytona Beach. Until then, she found herself at one point in a bathtub, having difficulties getting her body to respond to her if she tried to get up or make any motions.
Two weeks ago, Canales was arrested, but on three counts of child neglect–a third-degree felony–for having allegedly left two loaded guns by the children's bedroom door. He posted bail and went to stay with his parents in Ormond Beach as his wife recovered from the shooting at the hospital.
Canales's arrest report states that two days after the shooting Norman's condition was still too poor for her to speak with an investigator. It was November 25, or 10 days after the shooting, that, speaking from her hospital bed, "she was able to recall most of the events that occurred on the night of the incident," the report states.
That day, Norman said, she had been explaining to Canales that the couple needed to go to South Daytona to retrieve a pair of prescription glasses for her son. (Norman's children are 2, 5 and 7; the youngest is a child she has in common with Canales.) Canales didn't want to make the trip, and would not allow Norman to go. He wanted to visit garage sales. He left Norman and the children at home and went out. When he returned, Norman told him she wanted to take the children to the park. It was afternoon by then. Canales wouldn't let her use the car. Norman walked to the park with the children. With darkness approaching, she returned home with the children, only to notice that Canales had locked all the doors and refused to let them in. Norman sat on the rear porch for about an hour before Canales opened the door.
It was then that Norman began preparing dinner, until she heard the pop.
Canales also faces a charge of tampering with a witness. Bond has been set at $10,000 on the tampering and the neglecting to provide assistance charges, and no bond has been set on the attempted first-degree charge.