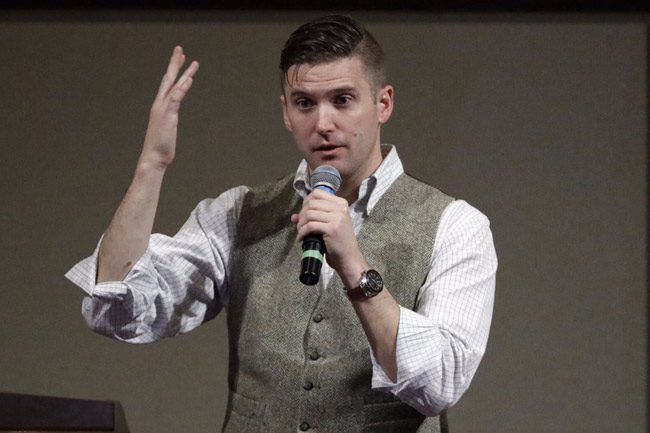 Free-speech zones would be banned and state universities and colleges could be sued for up to $100,000 in damages if students or others "willfully" interfere with campus speakers or protestors, under a bill approved Tuesday by the Senate Education Committee.
"This is to address a flourishing of the limitation of free speech, particularly across the country. Many of our universities are restricting free speech to free-speech zones," said Sen. Dennis Baxley, R-Ocala, who is sponsoring the measure (SB 1234). "And there's something antithetical about a free-speech environment saying you can only do it in this little square."
The more controversial portion of Baxley's bill would make universities and colleges liable for up to $100,000 in compensatory damages if students, faculty, staff members or others "materially disrupt" campus speakers or others expressing their views, including by distributing literature. The schools found in violation would also be liable for court costs and attorney fees.
The violation would have to be done "willfully," which is a higher standard than a similar House bill (HB 909) that would also hold universities and colleges liable for disrupting campus speakers.
Baxley said he added the "willful" standard at the request of the state Board of Governors, which oversees Florida's 12 public universities.
Universities need be held accountable for protecting campus speakers, Baxley said, but "at the same time we want to cushion that liability when it is things that have nothing to do with their responsibility."
Raising concerns about the cost of lawsuits against universities and colleges, Sen. Perry Thurston, D-Fort Lauderdale, tried to remove the liability provision, but his amendment was defeated in a voice vote.
Baxley said he was not motivated by any particular instance in Florida, but said he was advancing the legislation as a way to encourage more civil debate.
"We've got to learn how to have civil discussions and debate about ideas on our campuses," Baxley said. "We can't simply just tell people to keep quiet."
Joe Cohn, representing the Foundation for Individual Rights in Education, a free-speech advocacy group, testified in favor of the bill. He cited examples where Florida schools were restricting speakers to free-speech zones or setting up pre-approval processes for speakers or demonstrators that he said violated court rulings on free speech.
"There is a lot of stuff going on here that needs to be addressed," Cohn said.
But Kara Gross, representing the American Civil Liberties Union of Florida, opposed the bill, saying it would have a "chilling" effect on free speech on campuses.
"Just to be clear, this bill holds universities — public institutions of higher education — liable for compensatory damages, court costs and attorney fees for students booing too loudly," Gross said. "You can imagine the chilling effect this will have as universities put pressure on students to not speak out."
Gross said the ACLU supports the provision that banned free-speech zones on the campuses.
The Senate Education Committee supported the bill in a 7-4 vote. The measure next heads to the Senate Judiciary Committee.
–Lloyd Dunkelberger, News Service of Florida