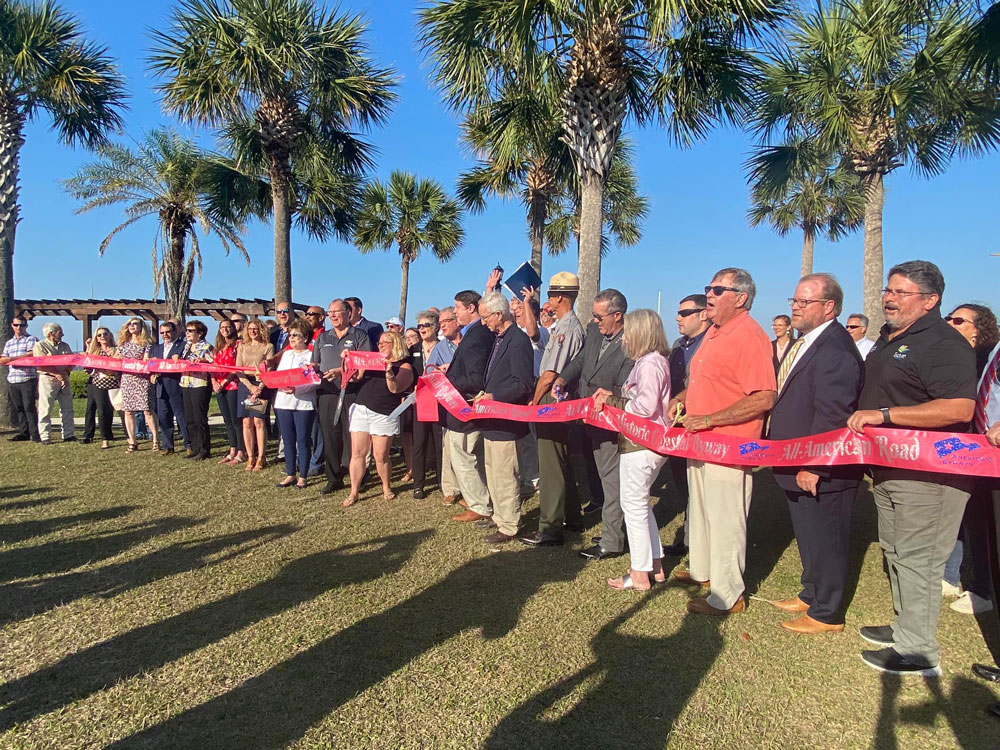 The National Scenic Byway Foundation congratulates the A1A Scenic & Historic Coastal Byway as the winner of our 2023 Byway Organization Award for Partnership. This is one of the Foundation's eight national awards presented annually.
The A1A Byway is being honored for hosting the "Building Better Byways Conference" held in March 2022. The Conference was a culmination of a cooperative partnership effort among key byway support organizations and the Florida Department of Transportation. The Friends of A1A Scenic & Historic Coastal Byway brought together representatives of Florida byways, state agencies, national nonprofit and business partners as well as elected officials.




The primary goal of the conference was to offer educational opportunities for byway leaders and managers to learn byway best practices to implement along their byways. The first conference day focused on Florida DOT information and training sessions led by the new state byway coordinator Dean Stoddart, FDOT representatives and national byway experts. The conference commenced with the National Scenic Byway Foundation's two-day Byway Leader Training Program. This comprehensive curriculum offered participants the chance to network with byway leaders and presenters from several states sharing successful program practices.  The Building Better Byways Conference is an example of how to combine a state byway meeting with an extended learning opportunity with support from public-private partnerships.
A highlight of the conference was the ribbon-cutting celebration with byway stakeholders for the 2021 designation by FHWA of All-American Road status for the A1A Scenic & Historic Coastal Byway. The A1A Scenic & Historic Coastal Byway is a 72-mile stretch of coastal corridor spanning Flagler and St. Johns counties in northeast Florida.  Read more at www.scenica1a.org or www.travelbyways.com.