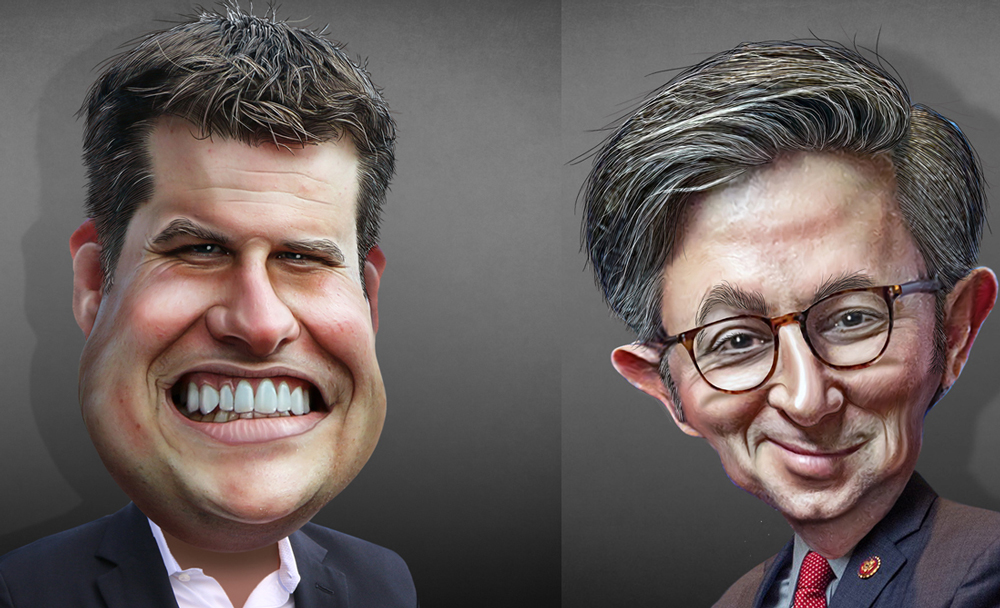 By Elwood Watson
Rep. Mike Johnson, the newly elected speaker of the House, is the most unabashedly Christian nationalist speaker in history.
That Matt Gaetz is so deliriously happy should tell you quite a bit about the latest speaker of the House. Turing an appearance Steve Bannon's far-right "War Room" podcast last week, just hours before Johnson was sworn in as speaker, Gaetz was gleefully celebrating in anticipation of Johnson's election.




"If you don't think that moving from Kevin McCarthy to MAGA Mike Johnson shows the ascendance of this movement and where the power in the Republican Party truly lies, then you're not paying attention," Gaetz said.
I can't argue with him about that.
Johnson is not a well-known political figure, but he's an ideal individual to unite the fragmented Republican conference. As vice chair of the House Republican Conference, he was known for his even temperament, which makes him palatable to the mainstream of the party.
Despite that pleasant exterior, Johnson is largely identical to Gaetz and his brethren. Johnson has referred to his relationship with Rep. Jim Jordan, mentor to the far right, as "like Batman and Robin." Two cartoon characters. Go figure.
Johnson's politics are more embedded in conservative fundamentalism than he noted during his remarks when he accepted the position of Speaker. He spoke of how his spouse, who was not present at the ceremony, had spent the past few weeks fervently praying and was, in his words, "a little worn out."




His views on cultural issues are very much in sync with those of the conservative far right. In an op-ed he wrote in 2005, Johnson called abortion "a holocaust" and likened the judicial philosophy that legalized the right to an abortion to the views of Hitler. In another editorial in the same publication, he described homosexuality as an "inherently unnatural" and "dangerous lifestyle," calling it a threat to "the entire democratic system." One can only imagine his true feelings about interracial marriage, immigration, and race-related issues, his adoption of a Black son notwithstanding.
It goes without saying Johnson is a staunch supporter of former President Donald Trump. Johnson aggressively defended Trump during the Democrat-led House impeachment hearings. Furthermore, he filed an amicus brief that was co-signed by 100 other House Republicans supporting Texas litigation that intended to overturn the 2020 election results in Georgia, Michigan, Pennsylvania, and Wisconsin.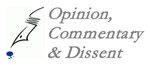 No group has been more supportive of Donald Trump or more likely to believe the myth that the 2020 election was stolen than Christian nationalists. Although Trump is no longer president, they can take some degree of solace that Johnson is now second in line to the presidency.
A recent report conducted by the Public Religion Research Institute (PRRI) found that White evangelical Protestants continue to be some of Trump's most ardent supporters and remain the only major religious group in which a majority (61%) rate him favorably. Though 60% still doubt the 2020 election's outcome, white evangelicals are more determined than any other demographic to vote in 2024, with 78% telling PRRI that they are certain they will cast a ballot. This percentage is notably higher than the 61% for Black Protestants, 53% for non-Christian religious Americans, and 56% for religiously unaffiliated Americans who responded to the poll.




Many on the right are basking in what they see as a victory for their agenda. In Speaker Johnson they see a dedicated, committed conservative, a person who embodies values that are highly duplicative of their own. Unfortunately for much of the nation, they are correct, at least temporarily.
On the upside, Johnson will no doubt serve as a major motivation for Democrats and many moderates, who rightfully see the newly elected Speaker of the house who personifies the antithesis of their more open-minded value system. He may end up becoming one of the best things that has happened to the Democratic party, not to mention the preservation of democracy.

Elwood Watson is a professor of history, Black studies, and gender and sexuality studies at East Tennessee State University. He is also an author and public speaker.