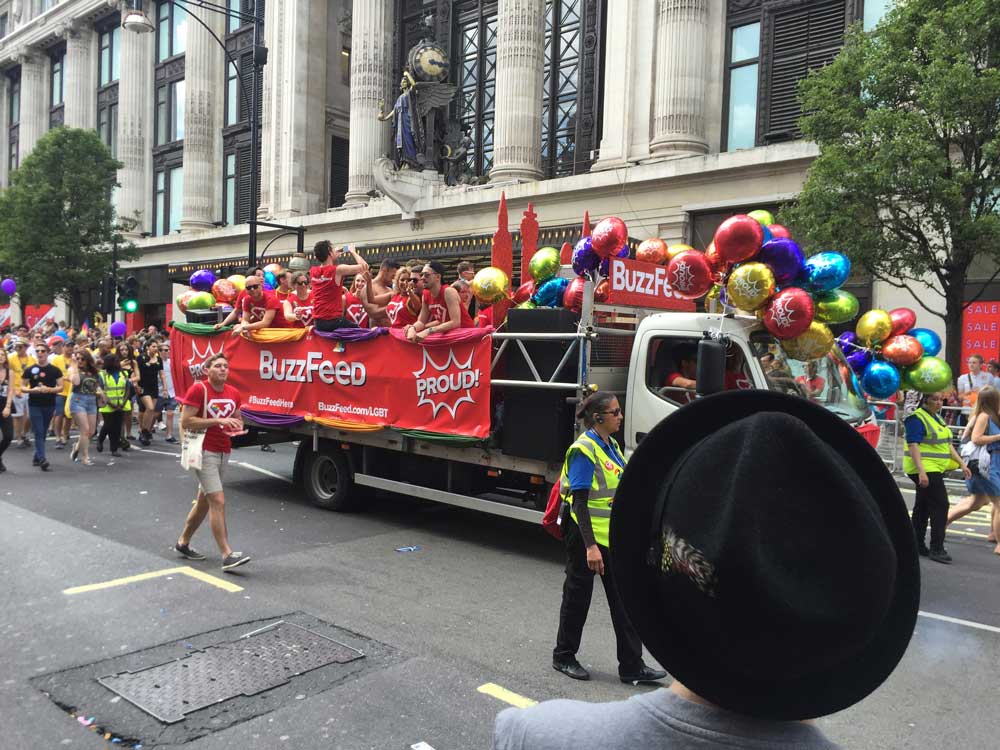 By Sean Dodson
Buzzfeed News, once a shining star of digital journalism, has announced it will shut its award-winning news division for good, laying off about 60 journalists in a move its founding editor, Ben Smith, described as "the end of the marriage between social media and news".
Buzzfeed – for a few years regarded as a top exponent of viral news – has been struggling to maintain its buzz of late. The cheeky and provocative – if at times annoying – provider of endless listicles and outrageous clickbait headlines is reported to have fallen into financial difficulties.




The site's founder, Jonah Peretti, is reported to have told staff: "I made the decision to over-invest in BuzzFeed News because I love their work and mission so much. This made me slow to accept that the big platforms wouldn't provide the distribution or financial support required to support premium, free journalism purpose-built for social media."
A decline in traffic to the site seems to have been caused by a drop in referrals from feeder sites such as Facebook. This was itself caused by a switch to its users watching and sharing more video on sites like TikTok. Less traffic means less ad revenue. And less revenue has meant the closure of Buzzfeed's news operation – itself a loss leader to give the site extra credibility – and a resultant loss of jobs for its journalists.
It's bad news for those involved – and a tragedy for the wider digital news media. Buzzfeed News produced lots of hard-edged, scoop-heavy journalism – and it will be missed. Let's be clear: it is the valuable news division – the one that revealed the network of detention camps in Xinjiang Province in China – that is to shut. The other stuff, the user-generated free-for-all, full of videos of baby penguins being tickled and listicles setting out the best method to air-fry chips will remain – at least for now.
Buzzfeed News produced intelligent, hard-hitting journalism that frequently scooped established media organisations. It won respect and awards in equal measure.
Viral content
Buzzfeed pioneered the use of viral content and helped legitimise the practice as a form of journalism. The company's early success – roughly a period between 2012 when it launched Buzzfeed News and early 2919 when it started laying off staff – inspired many other media companies to create viral content of their own.




In the spring of 2013, media companies were desperate to get a piece of the Buzzfeed magic. Trinity Mirror tripled its traffic practically overnight with irreverent projects such as UsVsTh3m and Ampp3d which openly aped Buzzfeed's irreverent and flippant style. The then editor of The Sun, David Dinsmore, said that Buzzfeed was "the best thing on the internet" and the paper launched a similar unpaywalled product of its own. Even the BBC, in a report by the former chief executive of Sony, Sir Howard Stringer urged itself to become more distinctive "like Buzzfeed". The Independent's Indy100 with its diet of quizzes, nuggets of news and eye-catching images remains the closest thing to Buzzfeed in the UK media.
Even if the wider Buzzfeed – the user-generated entertainment division, that formed our impression of Buzzfeed, with headlines such as 10 Cardboard Boxes That Look Like David Cameron and quizzes such as Which Ousted Arab Spring Ruler Are You? we should not forget the quality of its journalism. The news division did the proper journalism and won website of the year at the 2018 Society of Editors Press Awards and then scooped the Pulitzer prize in 2021 with the Xinjiang detention camps exclusive.
Journalistic values
A study by Nanyang Technological University in Singapore found that BuzzFeed News's news values were broadly similar to those of The New York Times, with both outlets prioritising stories about government and politics. While the NYT offered more stories about crime and terrorism, Buzzfeed News offered more coverage of social issues and protests.
This is because Buzzfeed News was staffed by proper journalists who produced proper journalism. Heavy hitters including Emily Dugan, who won Private Eye's coveted Paul Foot Award in 2019 for her persistent campaign to reveal "the human cost of the degradation of England's justice and legal aid system".




Indeed, a 2018 study by researchers at the University of Leeds found that Buzzfeed News journalists had the instincts and values of traditional reporters, despite their relative youth and focus on issues relevant people aged 18 to 30. The study, which was published in the journal Journalism Studies, suggested that Buzzfeed News was not just a clickbait website, but a legitimate news organisation that employed journalists who were committed to the highest standards of their craft.
The closure of the news division provides a sobering reminder of the challenges facing digital journalism. The industry still struggles, two decades on, to find a sustainable business model. And no new-media organisation has been able to break the hold of the traditional news media. In Press Gazette's March 2023 ranking of the top media sites in the world, the only "new" media site to break into the top 25 was Buzzfeed News, and that was in 25th position. A sad day for journalism.

Sean Dodson is Senior Lecturer in Journalism at Leeds Beckett University.

The Conversation arose out of deep-seated concerns for the fading quality of our public discourse and recognition of the vital role that academic experts could play in the public arena. Information has always been essential to democracy. It's a societal good, like clean water. But many now find it difficult to put their trust in the media and experts who have spent years researching a topic. Instead, they listen to those who have the loudest voices. Those uninformed views are amplified by social media networks that reward those who spark outrage instead of insight or thoughtful discussion. The Conversation seeks to be part of the solution to this problem, to raise up the voices of true experts and to make their knowledge available to everyone. The Conversation publishes nightly at 9 p.m. on FlaglerLive.
---
Previous Conversations: