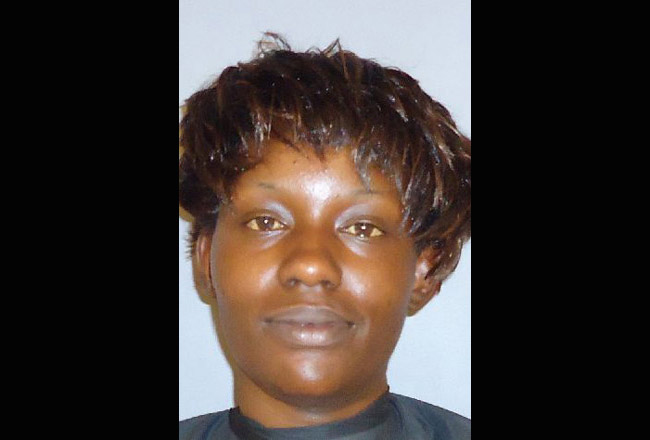 Felecia Phillips was upset this morning (Sept. 19). But she took her anger out on a 17-year-old student at a bus stop, according to a Flagler County Sheriff's report, then chased the boy onto the bus and allegedly continued assaulting him there. She ended up at the Flagler County jail facing child abuse and trespassing charges.
Phillips, 35, of 60 Knox Jones Road in Espanola, was upset over a fight her son and his friend were apparently involved in the previous day, with another boy, who was at the bus stop at County Road 13 and Railroad Street this morning. The boys go to Flagler Palm Coast High School.
At 7 this morning, according to her arrest report, Phillips started an argument with the boy. "Phillips then with her right hand pushed [the boy] in the face," the report states, and another teen slammed the boy to the ground. When the bus arrived, the victim got on the bus. Phillips, according to the report, chased him onto the bus "where she began to start another physical altercation," allegedly grabbing the boy by the hair.
Others on the bus "were pulling [the boy] back," according to the report, "and the bus driver shouted to F. Phillips that she was trespassing and needed to get off." Phillips then walked off the bus.
Deputies arrested her around 10 a.m. She posted $2,000 bond and was released later in the day.
Late Wednesday afternoon, the Flagler County Sheriff's Office released the following 15-second clip of the fight, videotaped through the cameras installed on all Flagler County school buses:
---
Flagler School Bus Incident, Sept. 19, 2012[media id=292 width=500 height=400]