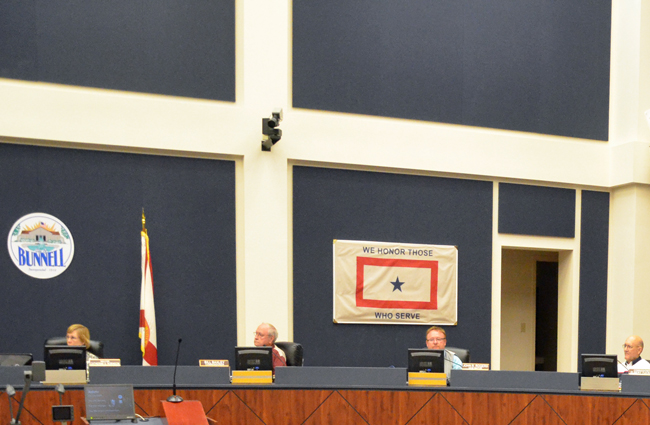 The Bunnell City Commission is slowly reconstructing itself. Last week it signed a contract with Larry Williams, its new manager. In a special meeting on Thursday, and in an unusual unanimous vote, the commission settled on a new city attorney.
Commissioners chose the Winter Park-based Vose Law Firm, a small shop of three attorneys board certified in  local government law, two of them the mother-son team of Becky and Wade Vose. The fee: $7,000 a month, including travel time and litigation expenses.
The sticker price was actually $8,000 a month. But as Becky Vose stood at the lectern during her presentation, taking commissioners' questions, Jenny Crain-Brady asked her if the $8,000 fee was negotiable. Vose said it was, but she described the fee as "darn reasonable," and that her firm was "taking a risk, doing this," since it included litigation that "can eat you alive." (As it certainly has in Bunnell.)
John Rogers wanted to negotiate on the spot.
"You were talking about risk and rewards," he said. "I was wondering, you know, if we could start off at $7,000 monthly fee. I'm just throwing a number out there."
"I understand," Vose said.
"She's chewing on it," Mayor Catherine Robinson said.
Vose hesitated, then agreed, provided the billable hours didn't show too wide a discrepancy. "The answer is yes, but I would, but I would want to tell you ahead of time with the $8,000 I probably wouldn't come back and whine to you right away."
"The only reason I jumped in is you did tell Commissioner Brady you would negotiate," Rogers said, adding that he even thought of proposing $6,000. But with that exchange, Rogers had managed to save taxpayers $12,000 for the year. For now, anyway.
"Old John stepped up to the plate and hit a homerun in my opinion," fellow Commissioner Elbert Tucker said.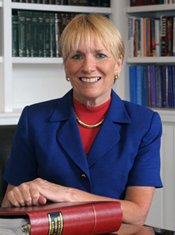 The fee was central to the commission's search. It's the reason commissioners were searching for a new attorney only months after hiring Lonnie Groot to fill the position long-term attorney Sid Nowell had resigned in May. But Groot proved too pricey: his July bill came in at $24,000. His August bill was $35,000. The city's entire legal budget was $60,000 last year, though it was raised to $100,000 this year. When commissioners questioned Groot's billing method in an open meeting, he quit.
"I was satisfied with Lonnie Groot. Lonnie Groot was doing the job. It was expensive, but it had to be done," Tucker said. But he was just as satisfied with the Vose Law Firm, and liked the fact that its attorneys could tag-team if necessary, though Wade Vose would be attending the bulk of meetings.
Rogers pressed the questions and asked if the firm had been the subject of bar complaints. Yes, Wade Vose said, calling it "the nature of the beast," but described those instances as more frivolous than serious, and "none that have ever come to anything." (Wade Vose is Becky Vose's son. "I try to restrain myself from saying Mom during a city commission meeting," Wade said.)
Tucker said Vose's philosophy on litigation was a plus.
"I might look like a push-over. I'm not. I can go toe-to-toe with anybody," Becky Vose said. "I like to litigate, but I like to do it judiciously and I like to win, and when you have that kind of attitude, people tend to not want to pull your chain too much."
Vose was one of three firms contending for the job. The other two were Shepard, Smith & Cassady, and Broad and Cassel. The latter's prices were too high for the commission. (Broad and Cassell is a very large firm with offices across the state.) Shepard, Smith & Cassady has a good reputation in Flagler, with Drew Smith, one of it attorneys, representing Flagler Beach. But the firm lost points when Andrew Hand, who was presenting–and who insistently referred to his partners as "shareholders"–suggested the city commission could switch its meeting days to accommodate Cliff Shepard, who would have been attending Bunnell's meetings. Otherwise, he and Smith would attend. "If you wanted Cliff to be there and you're amenable to switching to first and third Mondays, [Shepard] would also be available," he said.
Fowler O'Quinn, Feeney & Sneed also applied, but the papers were filed a few hours past the deadline, and were not accepted.