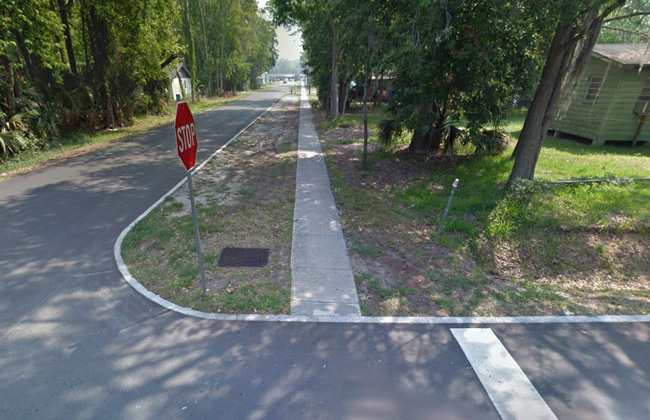 Last Updated: 9:50 p.m.
A man was shot just after 8 p.m. tonight (July 23) in the area of Martin Luther King Blvd. and South Cherry Street in South Bunnell, the city's police chief, Tom Foster, said this evening. Authorities are investigating.
The shooting was not fatal: Flagler County Fire Rescue personnel transported the victim to Halifax hospital in Daytona Beach. He was shot in the leg. The suspect is reportedly a 24-year-old resident of Seventh Street in Bunnell, who has been arrested several times on a variety of mostly minor charges, but Foster could not confirm the suspect's identity.
The shooting took place in "a little area where individuals congregate," Foster said. "A black male rode up on a bike, pulled out a gun, started firing shots. A black male bystander was shot in the leg, several vehicles were also shot. The subject was transported to Halifax hospital" with non-life-threatening injuries, the chief said.
The shooting was carried out "with a small-caliber weapon," Foster said. "The suspect fled the scene."
"We're in the midst of the investigation," Foster said, with officers "trying to get statements from people," but cooperation was not immediate.
The victim's first name is Maurice. His last name had not been confirmed by authorities, but is believed to be Smith.