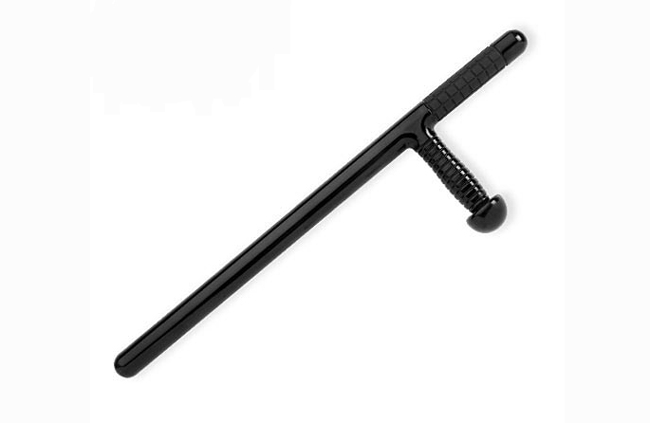 It was another labored effort by Bunnell City Commissioner Elbert Tucker to convince his colleagues to grab savings in their financially burdened city by way of scaling back the police force. It was another smackdown by the rest of the commission in what proved to be the only highlight of the panel's second budget workshop Wednesday evening.
Last year Tucker proposed merging outright the police department with the Flagler County Sheriff's Office. For the third time in less than a decade, the department was the subject of a devastating inquiry, this time by the State Attorney's office, revealing irregularities, corruption and shoddy policing radiating into disturbing encounters with private citizens passing through town. The city commission's extortionist habit of charging drivers arrested under circumstances a $350 "administrative fee" for seizing their vehicle was also stopped by the latest inquiry. Tucker thought he had a case to end the department's troubled history and save a few hundred thousand dollars along the way. The evening of that meeting, Arthur Jones, the police chief, organized a parade of his supporters–most of them, ironically, from Palm Coast–and other commissioners rallied around the police department, isolating Tucker and batting off any notion of a merger.
Anticipating a similar dog-and-pony show Tuesday evening, Commissioner John Rogers, the newest member of the city government, bought a dozen doughnuts for police fans. Most went uneaten: there was no show of force on Jones's behalf, who knew ahead of time that the commission was lined up in his favor again, based on the way he and City Manager Armando Martinez had anticipated Tucker's latest strategy. They had a ready response, and a pliant commission.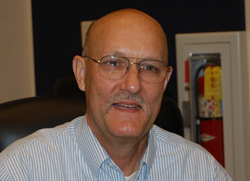 Tucker's point was this: the city's $4.1 million general fund is under severe budget pressures. A lucrative, $1.3 million contract with the state transportation department (which falls outside the general budget and pays many salaries in town), may not be renewed this year. "We need to prepare mentally" for that possibility, Tucker said. The city's ordinance controlling police staffing requires at least two officers on duty–unless the city is under budgetary constraints. Those constraints are now evident, Tucker said. The ordinance was written by Martinez. A solution: "One patrol officer during daylight hours would probably be plenty, except on weekends," Tucker said. That would save $250,000 a year by his calculations, or a quarter of the city's $1 million police budget.
The savings would amount to almost 2 mills off the city's property tax (one mill is equivalent to $154,000 in revenue).
For back-up, the officer can call on sheriff's deputies, as Bunnell routinely does anyway: the sheriff's office frequently does Bunnell's policing job. "Our patrol coverage is really, really out of sync with at least what the sheriff has been doing," Tucker said, citing a ratio of one deputy per 4,000 residents on the sheriff's side, while the city has one officer per 800 residents. However, city police departments tend to have lower ratios as a rule: that's why cities like their own police departments. (A lay-off has lowered the police department's $1 million budget somewhat, but the vacancy may be temporary: the department is interviewing for new recruits.)
Tucker said the police department could be brought down to seven patrol officers, saving the city $375,000, or run eight, for a saving of $300,000.
"I beg to differ," were the first words from the mouth of the police chief, who went on to imply that Tucker was not reading the weekly police reports Jones provides the commission. "The daylight hours are the most crucial for intervention." Using the sheriff's office as a primary back-up, he said–even though that, in effect, is what Bunnell does routinely–is "against practice."
"Police officers' death are based on the lack of back-up. We don't want to get that in depth with jeopardizing the life of an officer out there," Jones said.
Martinez then summed it up for commissioners. Cutting back the city's police force can well be done. "It all comes back to what you want and what level of service you want," he told commissioners. "One officer? Franky we're better off closing the police department and going with the sheriff's department." If that's what the commission wants, he said.
It clearly wasn't. One commissioner after another pledged allegiance to the department. Two acknowledged the department's problems–Mayor Catherine Robinson and Vice Mayor Jenny Crain-Brady, the latter describing her frustrations with news reports about the department's issues, and demanding that officers should "keep their noses clean." But neither is willing either to diminish its ranks or turn over policing to the sheriff's office. Rather, they said, they wanted the annual talk about doing so to stop. They did not broach budget matters as they did the city's attachment to its department as a matter of identity and public safety. Robinson, who spoke of having a gun and a dog, said that she nevertheless wanted the Bunnell Police Department responding to her 911 calls.
Rogers, who might have been an ally of Tucker's, wasn't. He said he wouldn't want a single city officer patrolling certain areas without back-up, and that he as a wrecker had experienced what officers might experience. "I've been down there and dealt with that kind of situation," Rogers said, a reference to South Bunnell, the black section of town, that drew a fierce rebuke from Daisy Henry, the commission's only black representative, a South Bunnell resident and a close ally of Jones, the police chief. Yet both Henry and Jones are backing a plan to install spy cameras focused almost exclusively on South Bunnell, either making Rogers's point–that it's a dangerous part of town–or contradicting their own–that it's discriminating to single out South Bunnell.
It was clear all along that the commission had no intention of changing course on its police department. Tucker was disheartened.
"It's very disappointing that they won't even try to curb the million dollar debt to the citizens," Tucker said, referring to the cost of the police department. Judging from the commissioners' representation, he continued wryly, "I suppose the public is happy with the police department the way it is."