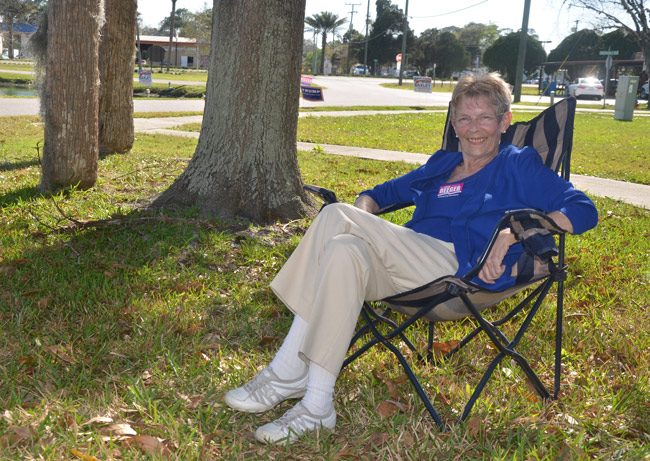 Ten hours after Flagler County government did so, the Bunnell City Commission Monday evening unanimously joined Flagler County as the second of four local governments banning the location of medical marijuana dispensaries anywhere within their boundaries.
But it did not do so without a rebellion from its own Bunnell Planing and Zoning Appeals board, a reflection of how unsettled the matter of medical marijuana legalization can continue to be even within city governments.
The zoning board is appointed by city commissioners. It only has advisory powers, its votes on proposed ordinances amounting only to recommendations rather than binding decisions. At its December meeting, the Bunnell planning board voted unanimously to reject the city's proposed ordinance banning medical marijuana dispensaries.
Some of the planning board members were not pleased with the way the issue was submitted to them as an already-done deal: even before they'd voted, the draft ordinance they had in hands read as if they were all in approval. Board member Jan Reeger did not take well to the presumption. She then spoke her opposition to the proposal.
"This isn't running around smoking weed, this is a special drug adapted for people who have issues and problems," Reeger said. "That being said, neither do I think is it our purview to determine whether marijuana is good bad or indifferent, that's for the FDA or people beyond me, but there are a number of people who can purport to having a need that helps their lives in a great manner, and I'll say it again, the vote of the public was that they chose to see this happen."
Some 72 percent of Flagler County residents joined a near-equal proportion of Florida voters in November 2016 in a vote approving a constitutional amendment legalizing medical marijuana.
In January 2017, Bunnell and all other local governments adopted a moratorium on dispensary applications, ostensibly to give the city time to figure out how to address medical marijuana dispensaries. The moratorium was about to expire, compelling the city either to allow dispensaries as it would pharmacies, or ban dispensaries outright. Using a mixture of anecdotal evidence, news stories and issue papers, and hearing their police chief's strict opposition to legalization in any form, commissioners quickly veered toward a ban.
The debate in Bunnell was more of an afterthought than a heated series of rounds, as was the case in Flagler Beach and before the county commission. Still, it drew its occasional advocates.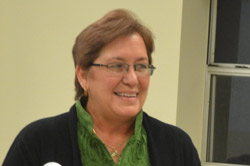 Karen Jacobs, a Bunnell resident of North State Street, had no idea how the Bunnell planning board would vote when she made her plea last December: "In light of the fact that our police chief Tom Foster has demonstrated the ability to cope with drunk drivers and drug abusers," she said, "I am fully confident that his department can handle granny getting medical marijuana for her chemotherapy nausea or a multiple sclerosis incapacity, young people with drug-resistant epilepsy, or dysfunctional anxiety, as well as veterans obtaining medical marijuana to alleviate the terrors of PTSD. Therefore, on behalf of my constituent voters who overwhelmingly approved access to this beneficial plant, I request that this appeals board reject the proposed ban and make a recommendation to the city commissioners an ordinance that will permit medical marijuana facilities in any area of the city that is currently zoned for selling prescription narcotics or recreational alcohol."
When Board Chair Thea Mathen called for a motion, the board fell silent. It appeared as if no one wanted to make one. The moments dragged, the silence persisted, until Reeger finally worded one to recommend against the city's proposed ban. And when she pressed her case, one of the board member said, "you're preaching to the choir." The vote was surprisingly unanimous against the ban.
But it's as if it had never happened. When City Clerk Kristen Bates summarized the issue to the city commission Monday evening, she mentioned one opposition email from Jacobs (who was also the lone person in the audience to address the commission). But the clerk never mentioned the planning board's unanimous vote. One commissioner found out about it only by reading the minutes of the meeting.
And Bates also seemed unaware of the County Commission's position for the ban. "Flagler County did not pass their ban on facilities," she told commissioners. "I don't know if they have adopted their ordinance yet to allow these types of facilities, but when they heard it, they did not choose to ban it when they heard their ordinance." The commission had heard the issue in December and again that Monday morning, voting both times 3-2 for the ban. Monday's vote was the second and final reading of Flagler County's ordinance.
Bunnell commissioners did not discuss the matter again. They voted 4-0 for the ban, on first reading. Commissioner John Rogers was absent.
That means Bunnell, which likes to call itself Florida's second-largest city by area, has banned dispensaries from an area 136 square miles. Flagler County accounts for another 252 square miles. Between the two governments, 80 percent of Flagler County is now off limits to dispensaries. Flagler Beach will allow them, but only on the mainland, and Palm Coast will allow them only along three commercial roads. In essence, the prohibition applies to around 95 percent of the land mass of Flagler County and its cities, the only exceptions being State Road 100 in Palm Coast and mainland Flagler Beach, Old Kings Road, and Palm Coast Parkway.