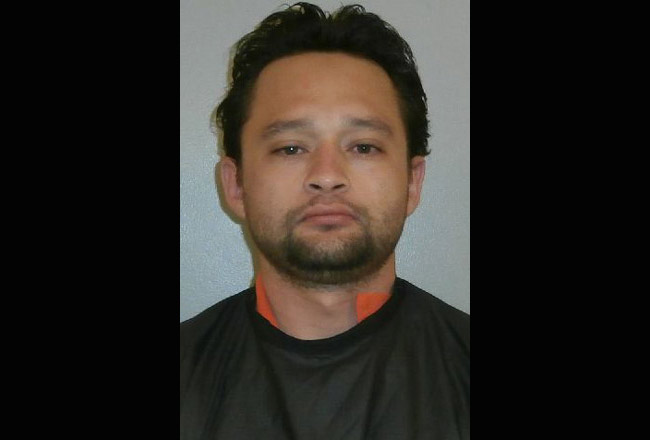 When Ray Mercer, the older resident of 401 North Anderson Street in Bunnell, reported to police that he'd been the victim of a home invasion robbery early Saturday morning, he claimed three men had been involved. Two had been reported later Saturday. Detailed arrest records recounting that morning's incidents show that a third man was also arrested and jailed, but only one of the three men was charged with home invasion. The other two face separate charges because police haven't been able to tie them directly to the alleged attack on North Anderson, which left the victim bleeding from both arms.
More than 24 hours before the alleged home invasion, Ray Mercer, the home owner at the North Anderson house, asked for extra police protection. Mercer alleged to Bunnell police that Jody Medders, a 55-year-old convicted felon, had been harassing him, according to police records.
Before 2 a.m. Saturday morning, Bunnell police and Flagler County Sheriff's deputies responded to Mercer's home. He was injured. He said two men had come to his door, one of them becoming physical and forcing his way in while the other stood at the door. Mercer said a third man was also outside the door. The alleged assailant who had roughed him up then took Mercer into his bedroom, according to Mercer, who gave him about $200.
The alleged assailant then supposedly apologized to Mercer and said "they" were making him do this. The man then fled. The other two had also fled, Mercer told police. Mercer "believed one of the men to be Jody Medders," the reports state, "because he is the only one that knows [Mercer] keeps money in his home, and [Mercer] has been having 'problems' with him recently." But Mercer said he did not see the second suspect clearly because his face was wrapped in a shirt.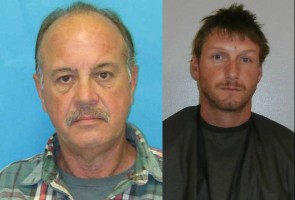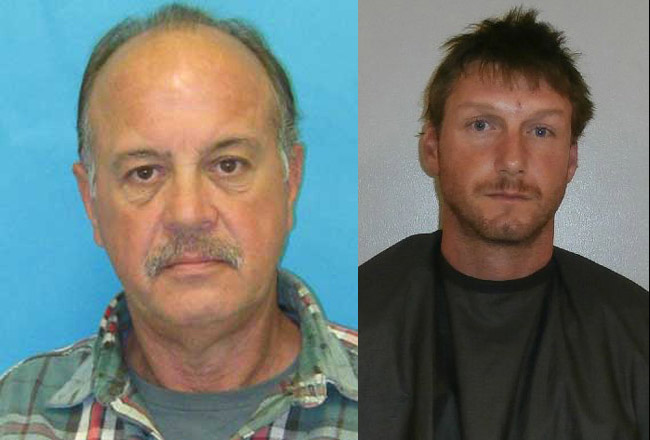 Nevertheless, Mercer provided descriptions for two of the three suspects. The first had tan, light-brown short hair, had no tattoos, was in his early 20s, 6 feet tall, about 180 pounds. Mercer relayed that his name was "Johnny Whitten." The second suspect was described as having his face completely covered by a shirt, 5'10" to 6 feet tall, 190 pounds, wearing a dirty shirt. Mercer could not describe the third suspect. He only heard his voice, telling the first two men to hurry up.
While paramedics were treating Mercer, who declined to go to the hospital, a deputy located Medders in the 300 block of South Church Street. "Due to the fact that Mr. Medders was a person of interest in a home invasion robbery," Medders's arrest report states, he was "secured for officer safety." Medders was patted down. The officer found a bullet in his pocket. That made Medders a probation violator. He was arrested.
At 2:34 a.m. the same deputy saw Julio Allen, a 24-year-old resident of 19 Village Drive in Flagler Beach, walking with no shirt on at East Howe and North Cherry streets in Bunnell. The deputy stopped him, patted him down, and found him in possession of a controlled substance, for which he was arrested. A Bunnell police officer told the deputy that Allen had an alibi: he was with his roommate at the Dog Pound Saloon at the time of the home invasion.
When Medders was interrogated by police, he said that around closing time he'd met a man called Eddie at the North Jiffy. Eddie matched the description of Edmon Nathaniel Welch, a 33-year-old habitual offender. Medders claims to have recognized the name when uttered fully by a deputy. Medders told the deputy that Welch's girlfriend had broken her cell phone and her car was not working. After the two men spoke, Meddders says he left Welch, and saw him make contact with Allen , who walked out of the woods. Medders told police that by then he thought the two men were up to something, so he followed them to what turned out to be Mercer's address.
Medders said "he waited across the street as they approached the residence," according to the report, then saw the door open, the men go inside for several minutes, then back out, running toward South Bunnell. Medders said he followed them but lost sight of one while he saw the other hide behind an industrial building at East Booe and South Church streets.
At 4:23 a.m., a deputy located Welch walking without shirt on U.S. 1, near the Red Gator parking lot. He was put in handcuffs and asked for identification. A small cellophane bag allegedly containing cocaine was found on him. During the arrest, Welch spoke about his girlfriend's broken cell phone and broken down car, "adding some credibility to Medders's story that the two had spoken at some point," the report states. Welch said he'd walked into Bunnell for a drink and a pack of cigarettes.
Mercer was brought to the Red Gator parking lot and identified Welch as his alleged assailant. Welch was taken to the Flagler County jail, as were the other two men. But only Welch was charged with home invasion robbery, battery on a person older than 65, petit theft and cocaine possession. He remains at the jail on $14,000 bond. Because Medders was not identified by Mercer, and Allen had an alibi, neither men face home invasion charges, though the investigation continues and additional charges could follow. Allen was charged with methadone possession, and Medders with possession of ammunition by a convicted felon. Allen posted $1,000 bond and was released. Monday afternoon, Medders remained at the county jail on $2,000 bond. No bond was set on the probation violation.