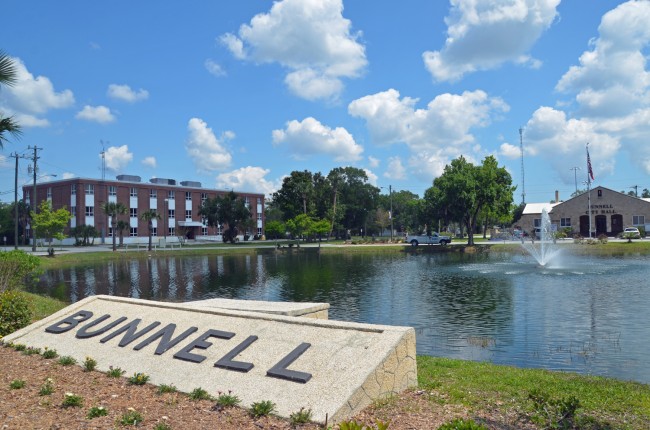 Bunnell officials picked a lousy time to start a redevelopment district, so bad that there will likely be a proposal soon to disband and restart the effort.
No redevelopment property tax money has been earned by the Community Redevelopment Agency in Bunnell because the housing bubble burst and property values plummeted amid the national recession. Worse, property values fell so low that it might take a decade or more before the CRA in Bunnell earns even a dollar of the redevelopment tax money cities expect from such areas.
"It's not like it's something we could have predicted," said Judi Stetson, Bunnell development director.
A Community Development Agency is the technical term a local government gives to a specifically delineated zone it declares in need of economic revitalization. The "agency" is identical to the local government board that presides over it, except that board presides as a CRA board instead of as a city commission or a city council.
In 2006, near the height of the property value boom, the Bunnell CRA property value base line was set at $69 million.  This year the property value for the same area is $43 million. That's more than $26 million lower than the base value.
"We're currently $25-plus million below the taxable value to receive any tax increment," Stetson said. "My guess is it would take 10 years, who knows, to recover. We could come back with a boom, but I highly doubt it. I think the economy will be much slower."
At the direction of the City Commission, Stetson is investigating a strategy to dissolve and then reinstate the CRA. This would allow the city to set a new base-line year for property values, which would hopefully grow and provide the tax increment financing.
Stetson said the process to dissolve and re-establish the CRA might take 16 months, including a re-examination of the CRA boundary and goals. One possibility would be to expand the CRA to include roads around schools, which she said need to be widened, resurfaced and enhanced with sidewalks.
Despite the lack of an influx of property tax financing, Bunnell officials are proud of the progress that has been made using grant money, which has nothing to do with CRA revenue. But as celebrations of the city's centennial this year continue, so does a re-examination of the CRA.
Ending and re-starting the CRA is not as simple as hitting a "system restore" button on a computer, but instead requires re-examination of the blighted district's borders and goals. Another hurdle will be political as one city commissioner (Elbert Tucker) remains adamantly opposed to CRAs and at least one other is on the fence (John Rogers).
The problem comes in the way redevelopment areas are financed, called tax increment financing. When cities start a redevelopment area, a base line year of property values is established. As property values rise, property taxes on the increase in values, the tax increment, go to the redevelopment area to eliminate blight, or alleged blight.
The allure of a CRA for cities is that they can grab the tax increment not only for city property taxes, but also taxes levied by some other agencies, such as Flagler County and the St. Johns River Water Management District, theoretically increasing the pool of money a city can use to target a blighted area.
This pool of tax increment money from the city and other agencies must be spent solely to eliminate blight in the redevelopment area. Successful redevelopment increasing tax revenue can't legally be used outside the redevelopment area until the 20-year, 30-year or 40-year life of the redevelopment area ends. One downside is that money is drained from other agencies, such as the water district and county. One temptation is for cities to pay for expenses with redevelopment money that should be paid with general fund money, such as funding increased police with redevelopment money to avoid laying off officers, but not limiting patrol responsibilities to the redevelopment area.
That's why CRAs have been controversial, both because of the arbitrary way some local governments have established them (even in places where they were not needed, as in Palm Coast's Town Center) and because they deny potentially large revenue to county coffers (again, that's the case with the Town Center CRA).
Bunnell's CRA has had its own challenges, namely, little tax revenue to speak of.  Unfortunately for the city, property values went in reverse during the national recession and housing slump.
Bunnell established its CRA in 2007, setting 2006 as the base year for property values from 810 acres including a large number of the city's historic structures such as the old county courthouse and the old Bunnell City Hall, original commercial corridor and gateways leading to the heart of the city.
State rules for establishing a CRA require cities to define areas as blighted, but the state definition of blight is more than downtrodden buildings. For example, incidences of crime, multiple owners of lots in an area, or irregularly shaped parcels perceived as barriers to redevelopment also could qualify an area as blighted.
Opinions about whether to keep get rid of or re-start the CRA range widely on the City Commission.
"I'm not convinced either way right now," Commissioner John Rogers said. "I've got to do a little more research on the matter. I think it's going to be coming up in the next month or so."
Rogers praised Stetson's work as CRA director for getting grants to accomplish redevelopment goals despite the lack of tax increment financing.
"It hasn't worked out like we expected it to," Rogers said. "We have probably one of the finest CRA directors in the state of Florida. She does a fantastic job with grants."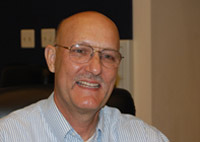 Commissioner Elbert Tucker has made up his mind. He's opposed to a CRA.
"It's no secret that I'm not a fan of any CRA," he said. "The CRA is an excellent example of a redistribution of wealth. Tax dollars go to certain specific things to help certain specific people."
Tucker criticizes what he considers a potential for abuse in Bunnell's CRA. He said it's possible for a code enforcement action to run up large fines on a property if a violation goes uncorrected, fines so high a property owner would have to give up the home.
"That's probably not what's intended," Tucker said. "But Bunnell's CRA has a relocation plan."
Tucker said theoretically the city would force someone out of a home, demolish the building and sell the land to someone who would build something nicer, thereby increasing the property tax roll.
He doesn't think the current City Commission would take anyone's property, but he worries about the future.
"Can you see in future 20 years see what happens?" Tucker said. "No you can't."
A state CRA expert has advised the city to remove the relocation element of its CRA plan.
Stetson, the CRA director, said, "I can't imagine our City Commission ever agreeing," to take someone's property via a code enforcement fine for the CRA. She added that code enforcement was around in the city before the CRA.
Sid Nowell, Bunnell's city attorney (he is resigning), said he's "never known a CRA to do something to that effect, probably the opposite, a CRA is responsible for helping property owners. I've never known using the CRA as a vehicle for code enforcement. That discussion has never occurred."
Still, Nowell said disbanding the CRA is a viable alternative legally. "I don't think you could say there's risk, other than if in the future the city wants to reinstitute the CRA, we would have to start all over," the city attorney said. "I don't think there's any financial risk."
The goal of a Community Redevelopment Area is to eliminate blight. Working mainly with grants because of a lack of tax-increment financing, Bunnell recently issued an annual report outlining accomplishments of the CRA.
Accomplishments include planning special events to bring people downtown. A centennial beautification took place on April 20, with a successful hydrant-painting contest, the annual Potato Festival took place this past weekend, with other events including a centennial time capsule on July 8, centennial gala on Nov. 9 and centennial parade on Dec. 13.
Other accomplishments and grants include:
— $250,000 from the Florida Department of Transportation for an art-in-the-park project at J.B. King Park and sidewalks at Bunnell Elementary.
— $204,000 from the Department of Environmental Protection and $650,000 in federal Community Development Block Grant money for a water improvement project.
— $983,000 from the Florida Department of Transportation to improve medians.
"The city absolutely could do any program they want to whether there's a CRA in existence or not," said Stetson, the CRA director. "But when a CRA exists, there are primary goals identified by the community at large and the CRA board which become a guide about what you want to do."