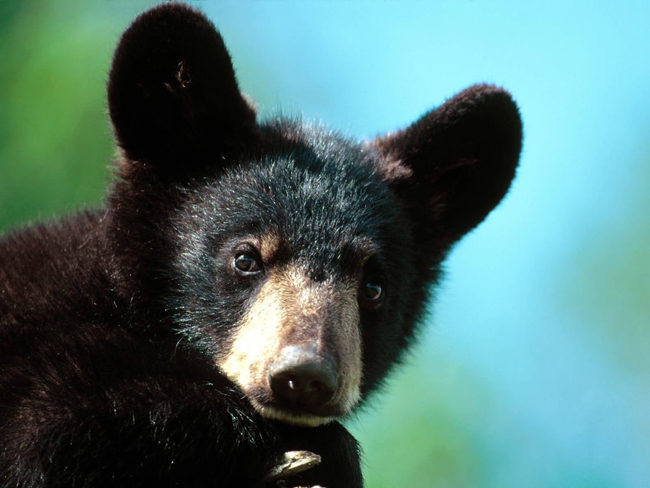 The Florida black bear, the Brown pelican and 14 other species are set to be removed from the list of threatened species in Florida after a unanimous vote Wednesday by the Florida Fish and Wildlife Conservation Commission.
The commission began a review four years ago of the list of threatened species in an effort to determine which animals were no longer at risk of extinction in Florida, looking at various factors indicating the risk to the animal's survival, including overall population size and the size of the species' range.
The black bear is a symbol of Florida's conservation effort to the point that it is one of two animals pictured on the state's "Conserve Wildlife" license plates. The other is the snowy egret, which was also removed from the list by Wednesday's vote.
The commission, meeting in St. Augustine, voted 6-0 to accept the recommendations of groups set up to review 61 species for possible delisting. The panel recommended keeping 40 species, including the burrowing owl and the Roseate spoonbill, on the state threatened list, removing the 16 animals, and keeping five species as "species of special concern" because there wasn't enough information to make a final decision.
A number of well known species that are federally endangered or threatened weren't part of the review, including the Florida Panther, the manatee, a number of different sea turtle species, and the American alligator and American crocodile.
The change in status followed the adoption of a new classification system, work on which began in 2007.
"The whole process represents the most comprehensive assessment ever of Florida's threatened wildlife," Dr. Elsa Haubold, the FWC's leader of the Threatened Species Management System, said in a statement released Wednesday. "The reviews provide us – and the public – with information necessary to help us draft management plans to conserve and prevent extinction of Florida's wildlife."
None of the changes will go into effect right away. State biologists will now create management plans for the population – essentially deciding what it will mean for the particular species to no longer be on the list, such as whether hunting should be allowed. Commission staff have said that in the case of the black bear, any decision on hunting is a long way off.
State wildlife officials say there were only a few hundred black bears in Florida in the middle of the last century, but through conservation efforts the population had rebounded to more than 2,000 by the beginning of this century even with human population pressures.
The 16 species approved Wednesday for removal from the state threatened list were as follows (each links to its complete biological status review for details about each specie):
Alligator snapping turtle
Brown pelican
Florida black bear
Florida mouse
Florida tree snail
Gopher frog
Lake Eustis pupfish
Limpkin
Pine Barrens treefrog
Rivulus
Snowy egret
Suwannee cooter
White ibis
And in the Keys, the:
Peninsula ribbon snake
Red rat snake
Striped mud turtle
–David Royce, News Service of Florida