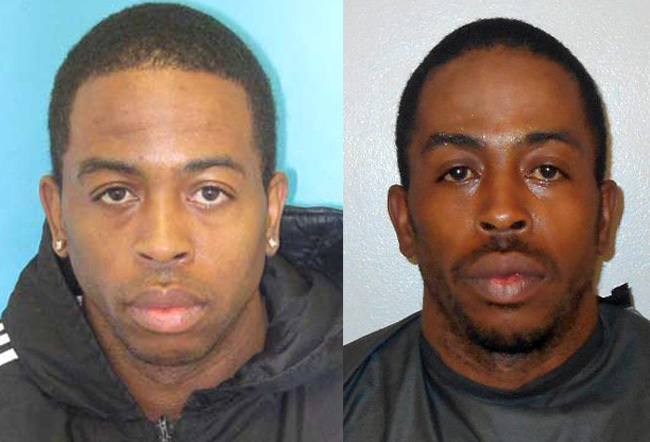 Early Saturday morning, Kaiser Place in Palm Coast was witness to the latest in a string of arrests involving Brian Spencer, a 36-year-old ex-felon released less than two years ago from state prison after serving sentence for domestic battery by strangulation. Spencer has been arrested a dozen times in Flagler since 2008 and before that served two other stints in prison on drug and obstruction.
Saturday morning, Spencer was arrested on four charges–domestic violence assault, felony battery with a prior conviction, resisting arrest and possession of marijuana (less than 20 grams). An incident report of the arrest states that when a deputy arrived at the scene, Spencer's alleged victim, an 18-year-old woman, was running away from the house where an alleged assault had taken place as Spencer was chasing her "at full sprint." A deputy reported that Spencer was "only a few steps behind" the alleged victim when the deputy arrived.
The woman "was in fear that the violence was imminent because she was screaming and crying as well as running away from" Spencer, and took refuge behind the deputy.
The deputy ordered Spencer "to get on the ground at Taser point." But according to the incident report, Spencer raised his hands, turned away from the deputy and walked off despite hearing repeated commands to stop and get on the ground. The report states Spencer "did eventually surrender," but does not clarify whether the Taser was used. Asked for clarification, a sheriff's spokesperson refused to answer today.
After placing Spencer under arrest, the deputy's investigation found that the woman and Spencer share the house at Kaiser Place, where they've been living "as a family" for the past six months. The woman "had visible bruising on her right shoulder blade as well as small cuts near her armpit from what appeared to be scratch marks," the report states. "She also had a set of three horizontal scratch marks on her back shoulder. The wound near her armpit was bleeding slightly and [the woman] had small amounts of dried blood on her arm. [The woman] admitted to us that the marks were the result of Brian grabbing her and pulling her. This pulling action caused her to slip on food that was strewn across the kitchen of the home."
The victim was fearful of being too forthcoming to the deputies, the report states, making statements such as, "it's not going to keep him away."
In fact, Spencer bonded out, posting bail on the $3,000 bond set for his three charges. He was again booked at the Flagler County jail Sunday night on a charge of violating his pre-trial release. Bond was set at $5,000. He bonded out.