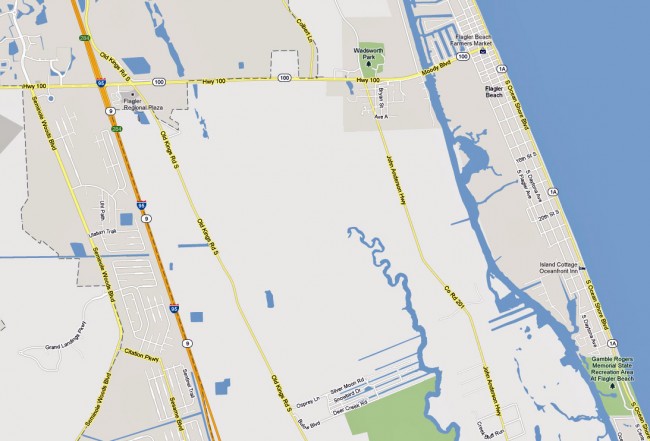 Rescue personnel and Florida Highway Patrol investigators were stretched thin Friday as wrecks unfolded in rapid succession in Flagler County, each resulting in critical injuries to some of those involved.
The first wreck took place at Palm Coast Parkway and Old Kings Road, sending 14-year-old Matthew Yarborough to Halifax hospital with critical injuries. He is expected to make it.
The next wreck took place at 9:45 p.m. Brian A. Davis, a 30-year-old resident of Daytona Beach, is in critical condition at Halifax hospital after he lost control of his motorcycle on John Anderson Highway, about three miles south of State Road 100, where John Anderson curves east.
Davis was riding south on John Anderson when he failed to negotiate the curve. Conditions were drizzly all evening. He swerved off the highway and onto the grassy shoulder, where the Harley Davidson Heritage Softail overturned on its left side and continued into the wood-line west of the highway. The front-left of the motorcycle struck a tree and came to a final rest facing west.
Davis was not wearing a helmet. Alcohol was not involved. Roger's Towing cleared the scene.
Then, at 3 a.m., a car driving north on I-95 lost control and drove into the woods at mile marker 292, just north of Palm Coast Parkway. Details on that wreck are still sketchy. But the driver was evacuated to Halifax in critical condition. The identity of the driver and other details will be provided when available. There are also reports of an early morning fatal wreck on I-95 at State Road 40 in Volusia County, but little else is known in that case.