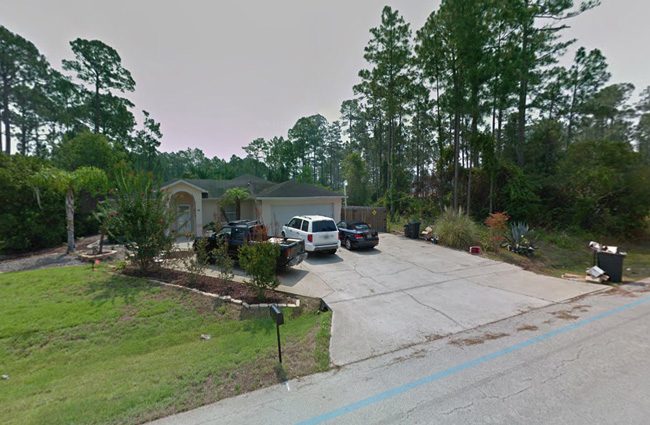 A drive-by shooting shook Palm Coast's B-Section this morning at 10, leaving a man of about 18 seriously injured.
The man was shot in the stomach outside 36 Bressler Lane near Bridgehaven Drive, just north of Palm Coast Parkway. It's not clear how many shots were fired, or from what sort of weapon.
The drive-by vehicle is believed to be a silver four-door sedan, possibly a Mercedes, which was later possibly seen on Palm Coast Parkway, going toward U.S. 1.
The victim was transported by Flagler County Fire Rescue, by ground, to Halifax hospital in Daytona Beach. There was an attempt to bring in an emergency helicopter (Trauma One), but weather interfered.
"The situation is contained and there is no threat to the public. Please avoid the area," the Flagler County Sheriff's Office posted on its Facebook page at 10:55. In a text at 11:05 a.m., a sheriff's spokesperson confirmed: "Everyone believed to be involved is in custody," suggesting that more than one suspect was involved in the shooting.
[This is a developing story.]