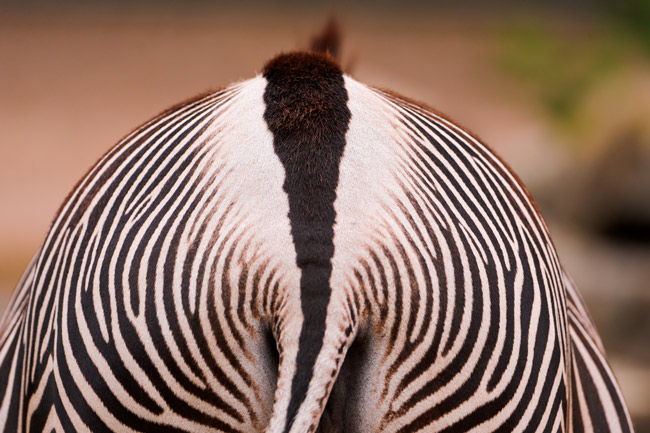 The conservation group Audubon Florida is urging Gov. Rick Scott to veto a measure that would allow zoos and aquariums to lease state land to create breeding and research facilities for exotic birds or hooved animals like zebras, rhinos and giraffes.
Audubon's primary problem with the bill (HB 1117) isn't exactly opposition to the protection of exotic species – which most conservationists generally think is a good thing – but that there's only so much public land available for the protection of native species. If some of that is set aside for big African animals to breed, there will be a little less for what the land was intended for, the group says.
"I think it's great (zoos) are contributing to the breeding of rare species, but is there a need to do that on public conservation lands?" asked Julie Wraithmell, Audubon Florida's Director of Wildlife Conservation.
Public land was set aside, using public tax dollars " to protect native imperiled wildlife," Wraithmell said. The bill threatens to make that much less space available for that intended purpose, she said – and isn't needed because there's non-public land out there that could be used.
"I don't think they've made their case that state land is necessary when there's ample private land," Wraithmell said.
A letter sent by Audubon to Scott raises other issues, including the possibility that the state is undercutting private land owners who may want to make their land available to zoos, the ecological impact of large animal grazing on the land, and the elimination of public access to the lands in question.
The sponsor of the legislation, which was sought by several zoos that say they need more space for breeding of the large animals they have, said the environmental objections seem to him misplaced.
"We're talking about already disturbed pasture land that's already been used for grazing cows and horses," said Rep. Shawn Harrison, R-Tampa, who was approached by Tampa's Lowry Park Zoo on behalf of other zoos to push the bill. "Allowing Thomson's gazelles to graze isn't going to be any greater of an impact than allowing Florida cracker cattle to graze."
There also won't be rhinoceros parks cropping up haphazardly all over the state. The bill includes what Harrison said was a "fairly convoluted process" for approval of individual parcels of land before any could be used, and the Florida Fish and Wildlife Conservation Commission will be part of that process.
"These locations are going to be few and far between," Harrison said.
"The idea that all of a sudden you're going to have elephants roaming in the green swamp of Florida is just ludicrous," he said, noting that zoos are in the conservation business too. "I don't know why anyone in the world finds this bill controversial. I am befuddled."
Harrison also said he was caught off guard by Audubon's opposition, because, he said the organization didn't heavily lobby against the bill during the session, or talk to him about his concerns. Wraithmell said Audubon did record its opposition at one committee meeting, and didn't try to hide its concerns.
The bill says that a facility accredited by the Association of Zoos and Aquariums could apply to the Board of Trustees of state lands – which is the governor and Cabinet – to be able to use state land for research involving breeding, genetics, nutrition, behavior, or the health and ecology of certain species of ungulates – which is hooved animals – or birds. The zoo would have to spell out what it is they want to do before being allowed to, and research on carnivores – generally ungulates aren't meat eaters – would be precluded, as would research on primates, like monkeys, which also aren't ungulates. It also precludes the use of wetlands.
The zoo would also have to have a plan for capturing any escaped animals before any project is approved.