Not long into the first game of this World Cup half the lights went off at Arena Corinthians Sao Paulo, unnervingly so if you believe in providential intervention, as most of Brazil does: Brazil had come out against Croatia as if it were playing an afternoon pick-up game on Copacabana Beach instead of the opening game of the 2014 World Cup in front of half a billion souls. It packed as much intensity in its attacks and defending as if it were France defending the Maginot Line. And it paid the price.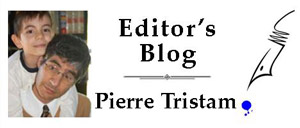 Eleventh minute, a cross into the Brazilian box, a scramble in font of the goalkeeper, the Brazilians badly pulling off imitations of Fred Astair on a basic-cable talent show, and Marcello, who two weeks ago was part of Real Madrid's 4-1 crushing of Atlético Madrid in overtime in the Champions League final, own-goals it. The last time a Latin American scored an own goal in a high-profile match, he was shot dead. Murdered. That was the Colombian Andrés Escobar back in 1994, whose goal helped the United States eke out a 2-1 victory and make it through to the next round. When Escobar returned to Medellin, Colombia's drug-cartel Mecca, a carte bodyguard shot him.
Marcello won't have to worry.
World Cup 2014
---
Goals So far: 150

Matches: 55

Average: 2.78 (2010: 2.27)
Brazil 1, Chile 1 (Brazil on PKs) | USA 0, Germany 1: Small Loss for a Big Win | USA 2, Portugal 2 | USA 2, Ghana 1 | France 3, Honduras 0 | England 1, Italy 2 | Costa Rica 3, Uruguay 1 | Colombia 3, Greece 0 | Chile 3, Australia 1 | Spain 1, Netherlands 5 | Mexico 1, Cameroon 0| Brazil 3, Croatia 1

Not wanting to have any blood on their conscience, the Brazilians finally began showing up about 20 minutes into the game. Neymar, the superstar, the hope of the nation, the Number 10 wearer (that's Pelé's number) equalized with a junior-high dribbler that nevertheless had the exquisite accuracy of a post-teaser that bounced the right way, just out of reach of Stipe Pletikosa, the Croatian goalkeeper. The lights by then had returned in full force, as had the 68,987 Brazilians in the stadium, to the consternation of the 13 Croatian fans.
Maybe if Croatia defender Josip Simunic was there the ball would have found his foot instead of the net, but Simunic's had his foot in his mouth, and will have it there for the duration of the tournament, since he was banned for 10 games–the entirety of the World Cup–after leading fans in a Nazi chant after helping to qualify his team for this World Cup, in a 2-0 playoff win against Iceland last November. No one's ever said beautiful footballers can't be racist dumb asses: Europe is full of them, as is the continent's football stands. Croatia wins the trophy for bigotry: its fans managed to outdo the Ukraine's in the 2012 European Championship.
But stopping the ball wouldn't have made a difference. Brazil had a ringer, a 12th player on its side: Japanese referee Yuichi Nishimura, one of only five refs brought back from the 2010 World Cup in South Africa, among a group of 25 referees in Brazil in total. He may not referee another game. Brazil's Fred was supposedly roughed up by Croatia's Dejan Lovren in the box (he wasn't), he faked a drop to the blades below and managed to fake out the ref into ranting a penalty. An utter gift to Brazil. Neymar of course took it. Th goalkeeper guessed right, the entire stadium, minus those 17 Croats, thought he'd saved the shot, but somehow the ball kept pulling in. 2-1.
Brazil was ahead, but it did not deserve to be. This isn't the sort of team that could win the World Cup, or could even make it past a quarterfinal match. It lucked out. Croatia had many chances, took them and had no luck, its 11 shots more imaginative than Brazil's 14, even though Brazil's were more often on target. The Croatians of course, being the boors of the Balkans, racked up 20 fouls to Brazil's five, and would very much have liked to foul the referee, not to mention the line judge whose raised flag disqualified what would have been a Croatian equalizer. This was not Croatia's day.
Finally in the 90th minute Brazil's Oscar, a 22 year old who plays for Chelsea, saved Brazil's honor and diminished the post-mortem about that penalty with a dribbler of his own that managed to find the net against a decidedly unimpressive Croatian goaltender. Cue the celebration.
As an opening match it didn't lack entertainment or tension, two of the absolute requisites of any football game, but it lacked skill, it lacked spontaneity, it absolutely lacked poetry–an essential element of Brazilian and African football–and therefore beauty. This was not an artful opening to Brazil's campaign, groaning more with the nation's social angst than its joy for life. Our dear old American commentators on ESPN played down the social protests a bit too much, sidelining them instead of analyzing them for the ironies and betrayals they represent to one of the most populous nations on the planet. Bob Costas must not have been able to go to the network on loan from wherever he is at the moment.
Don't get me wrong: I'm swooning for this World Cup. It certainly deserves to be in Brazil more than in most nations, especially after a 65-year absence, and I'm rooting for Brazil as much as I have since I was barely taller than some of the grass on those fields, even though I have zero connection to Brazil–though we did catch the glimpse of a quite-large Lebanese flag in the stands tonight, evidence of that still-resilient and numerous community of Lebanese expatriates who have been terrorizing Brazil's business and commerce scene with their ruthless and Odyssean guile for the past century and a half. But that doesn't preclude being as clear-eyed about what's happening outside the stadiums as what's happening within them.
Brazil next plays Mexico on Tuesday, which should entail a nice collision of Catholics, and Mexico's likely crushing. But the fun begins tomorrow with Mexico going up against Cameroon, those poets of West Africa, then the replay of the 2010 final between Spain and the Netherlands, and what could be a less colicky match up between Chile and Australia. See you then.

Pierre Tristam is FlaglerLive's editor. Reach him by email here.