Note: for details of the investigation and the killing, go here.
Justin Adam Boyles, 24, and Charles Danny Massey, 38, both of 6 Holly Road in Palm Coast, have been charged with first-degree murder in the killing of Edward Scott Mullener of Palm Coast last month. Mullener's charred body was found in a still-smoldering car in Flagler Estates on the St. Johns County side of the county line the early morning of June 14.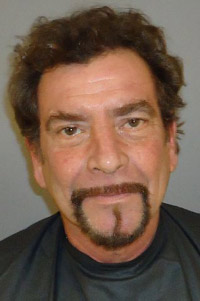 According to the St. Johns County Sheriff's Office, Massey and Boyles got into an argument with Mullener, then beat and tortured him before setting him and his car on fire in Flagler Estates.
District Medical Examiner Predrag Bulic tentatively placed the time of death in the evening of June 13. Forensic testing continues.
The St. Johns County Sheriff's Office obtained warrants for the arrests of Boyles and Massey Wednesday evening. Both men were already in jail: Boyls at the Flagler County jail since June 21, on an aggravated assault charge, and Massey at the St. Johns County jail, where he was booked also on June 21.
The two suspects are also charged with kidnapping.
The remains of Mullener, 54, of Hernando Avenue in Palm Coast, were found in the trunk of Mullener's older model Cadillac that was discovered by a passerby on a logging road in the early morning hours in Flagler Estates on June 14.
Based on the examination of the remains by Bulic, the St. Johns County Sheriff's Office is reporting, the cause of death was "homicidal violence by undetermined means," and the manner of death was "homicide."
Detectives with the St. Johns County Sheriff's Office Robbery/Homicide Unit, along with the Flagler County Sheriff's Office and the Homicide Investigative Unit of the State Attorney's Office have been investigating the death since the body was discovered last month. Soon after the murder was discovered, authorities in both counties were aware that the victim was from Flagler County, but did not confirm the fact pending their investigation.
Numerous witnesses have been questioned and the suspects identified and questioned, the St. Johns sheriff's office reports. The men all knew each other, and all three have arrest records in Flagler. Mullener was last arrested on a drunk driving charge last August when he refused to submit to an alcohol test for the second time, and was driving on a suspended license.