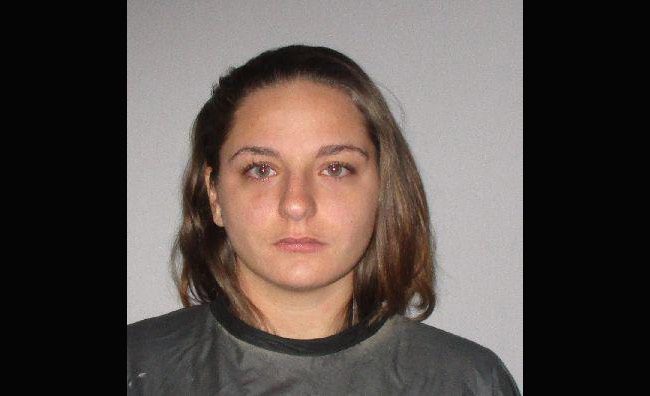 Ashley Estepp, the 23-year-old Palm Coast mother of a young boy was charged with felony child neglect and booked at the Flagler County jail Sunday after she turned herself in after she'd been sought for three and a half months.
Authorities had been investigating Estepp in May and June over an incident that took place in late May, but she walked out of Project WARM–Women Assisting Recovering Mothers, the rehabilitation program at the Vince Carter Sanctuary in Bunnell–and had been "unable to be contacted," according to the charging affidavit. Her son had been in protective custody with the Department of Children and Families.
Estepp had taken her son to Florida Hospital Flagler's emergency room on May 20 when she told ER staff that she feared he had gotten into her prescription pills and taken a Dialudid, a powerful and highly addictive narcotic. A urine test, standard procedure at the ER, revealed that the child tested positive for cocaine.
Estepp told a Flagler County Sheriff's deputy that she had been at her mother's at 87 Patric Drive in Palm Coast for the previous three or four days, staying in a room of her own, with her son. She "admitted to being an addict with heroin being her drug of choice," the arrest report states. When asked if she used cocaine, she told the deputy that she "never used it," but later told a DCF investigator that she had smoked crack cocaine with her mother five days before, in her mother's backyard–a claim her mother denied. (Her mother was subsequently tested in a surprise visit by DCF, tested positive for pot, prescribed Benzos, amphetamines and methadone, according to the report.)
When Estepp submitted to a urinalysis at the hospital, she tested positive for cocaine and methadone. The sheriff's department was still investigating the case when Estepp walked out of Project WARM sometime in June.
Estepp posted bail on $5,000 bond and was released. The child neglect charge is a third-degree felony.