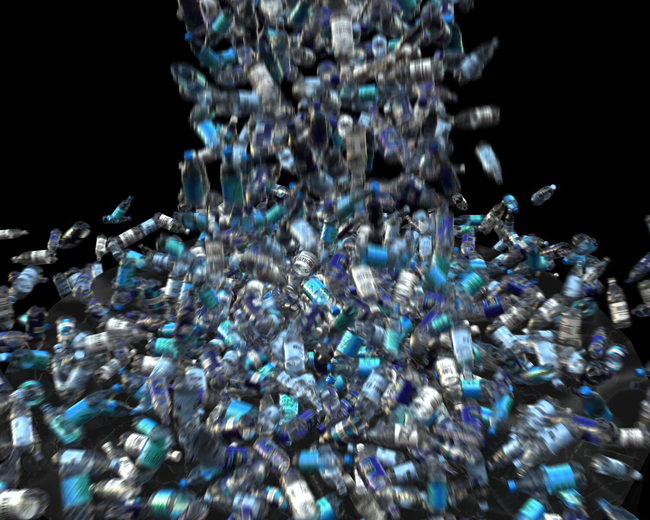 A proposal to tax bottled water was filed Monday in the Florida Senate, re-igniting a water war that has pitted Sen. Evelyn Lynn against bottlers and business groups.
Lynn's bill (SB 118, see below) is identical to a bill filed last year by Lynn that failed to get a committee hearing.
Given $700 million in budget cuts to water management districts and other cuts to statewide water quality programs, Lynn, R-Ormond Beach, said providing a source of money to pay for mitigating the environmental damage caused by discarded bottles may find more sympathy.
---
"This would be an effective way to set aside money for environmental cleanup," Lynn told the News Service of Florida on Monday.
But opposition is expected to be fierce as Lynn battles bottlers like Nestle North American Waters and business groups who rely upon bottled water sales for a growing part of their businesses. She will also face an uphill fight against leaders in her own chamber, who have taken an ardent anti-tax stance.
"Florida's bottled water industry generates millions of dollars in revenue for local communities and any efforts to penalize Florida's bottled water consumers will ultimately drive business to neighboring states where it is not taxed," said Ryan Duffy, a Nestle spokesman. "The industry supports 8,800 jobs in Florida while utilizing less than one tenth of one percent of all water usage in the state."
The bill would levy a 6-percent surcharge on the sale of bottled water in containers under a 1 gallon size. The money would be deposited in the Ecosystem Management and Restoration Trust Fund.
Americans use 2.5 million plastic bottles an hour, making the bottled water industry a $7.7 billion market in the United States alone, according to some industry estimates. If recycled, bottles save energy, but uncollected containers have become increasingly targeted by recycling groups and have been banned in some municipalities.
Past efforts to bring a surcharge to Florida have been opposed by bottling companies, convenience stores and the national groups representing vendors, including the National Automatic Merchandising Association and their state affiliate.
"Most vending machine companies are small businesses," said Bill Baker, a Clearwater vending company owner and president of the Automated Merchandising Association of Florida, "A tax would be bad for those mom and pops. It will also raise the price to customers."
Environmental groups have also been relatively quiet on the issue. Charles Lee, advocacy director for Audubon of Florida, said Monday the organization has not yet taken a stance on Lynn's bill, which is yet to gain a committee assignment.
–Michael Peltier, News Service of Florida