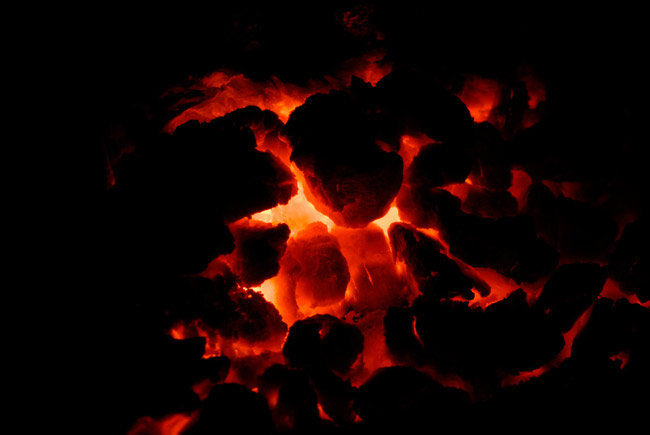 The Flagler Beach City Commission Thursday evening voted 3-2 to ban bonfires on the city's beaches during turtle nesting season, from May 1 to Oct. 31, the culmination of an often bitter debate that has fractured the city commission and divided residents.
But Thursday's vote, at first blush a victory for Commissioner Kim Carney—whose persistence made the vote possible—is far from the last word as Mayor Linda Provencher may veto the measure should it pass the commission again on second reading, in two weeks.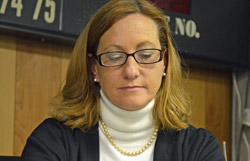 "I'd hate this to be a veto," Provencher said Friday, but she said she'd been receiving dozens of calls at work (at the Golden Lion in Flagler Beach) "from citizens today who are very upset because they thought it was going to a referendum." She added: "Unless the public calms down, it may be a veto."
The mayor does not vote on ordinances in Flagler Beach, but has the veto power, which nullifies the passage of an ordinance unless it is overridden by a super-majority of at least four votes. The bonfire ban doesn't have four votes, nor are either Commission Chairman Jane Mealy nor Commissioner Joy McGrew at all likely to switch votes. Mealy and McGrew are close allies of Provencher's on a recast commission. (The trio celebrated McGrew's and Provencher's election victory at the Golden Lion together in January.) While the veto power is very rarely used, and mayors are loath to use it, it is also a powerful means of steering discussion before its use: by merely intimating that she might veto the measure, Provencher is hoping that one of the commissioners in Thursday's majority backs off, prompting either a re-writing of the ordinance or a re-thinking of the issue altogether.
Either way, it assures that the bonfire matter is as unsettled as ever, as is the referendum on that very question, which the commission had approved two weeks ago on a 4-1 vote (with Carney in dissent).
"So does that mean the referendum is gone?" Provencher asked immediately after Thursday's 3-2 vote.
"I don't think this action precludes us from doing a referendum at all," Carney said.
"If we pass an ordinance that says no fires on the beach during turtle-nesting season," Mealy said, "why would we go and ask the public what they think? I don't get it."
The commission could have clarified the matter then, but Commissioner Steve Settle raised a point of order. "That's not what we're discussing right now," Settle said, ensuring that the referendum question—merely a different type of fuel for the bonfire debate—will be scheduled for another day.
Carney brought back the bonfire ban for action because two weeks ago, Settle had made a motion on the ordinance she was presenting, but a second was never called, and the motion did not follow its proper course. Carney wanted the vote on record. The ordinance calls for a ban during turtle-nesting season, from dusk to dawn, with fires permitted during the day. (Keep in mind that the ban is moot for now, because a county-wide burn ban is in effect.)
The key portion of Thursday's meeting, however, was when Commissioner Marshall Shupe spoke: until then, four votes were clearly lined up—Carney and Settle for a ban, Mealy and McGrew against—but Shupe's position was unclear.
"I won't say that I'm not concerned about the turtles," Shupe began, "but I will say that I'm extremely concerned about what happens to our beach as a result of fires on the beach. Popular or not, the way I see it—I'm going to bread a couple of lines here—some people that may visit or pass through our city don't have the same concerns that we residents live by." He spoke of concerns about damage to the beach, dangers in the form of pieces of wood, nails, glass, and the costly saddling of clean-up costs on city employees. "I've seen it. I've seen the wood, I've seen the tables, I've seen the furniture, and I guess on a list of one to four, I want to protect nature also, but at the same time I'm more concerned about how our beach looks, how it's left. I realize that it may be one or two people out of a hundred that go down there and leave the remnants of a fire but I think it's more common than we realize."
"Commissioner Shupe," Provencher asked him, "are you suggesting then that we outlaw bonfires all year round?"
Shupe paused. "I guess you could say that," he said, "but I want a compromise." He seemed to be willing, for example, to test a more permissive ordinance and gather data on the consequences, but wasn't sure. "I'm going to flip here a little bit. I don't think the mechanics of us allowing a fire on the beach are foolproof in terms of whether it's money, whether it's checking up on it to see what they've done. Who's going to go down and check?" The fear of lawsuits, however, isn't pushing him toward a ban, as it is for Settle and Carney. That makes Shupe's position the most malleable, and the likeliest to change, should it change ahead of a Provencher veto: as the swing voter, he can essentially write the ordinance he wants.
But broadening the issue from turtle protection to beach maintenance, Provencher said, is one reason she was considering the veto: because the ban was no longer focused on turtle protection exclusively. And if it were, she said, then all lighting must be addressed, including tiki torches, flashlights, the Turtle Patrol's ATVs and other luminous elements.
Several people addressed the commission on bonfires before the vote. "If you don't have a problem, why are you creating a problem?" Rusty Place, an opponent of the ban, asked. Bob Chase wanted to know what the measures would cost either way: the cost of fighting a law suit, or the cost of fines. "You're looking at tens of thousands of dollars," Drew Smith, the city's attorney, said, should a lawsuit be filed and a trial develop. Others noted that there is no explicit law banning bonfires on Florida beaches, and that crabs and raccoons, not lighting or human being, are turtle nests' biggest enemies.
"Someone made the comment about tradition should go out the door," Mike Evans said. "I've got news for you. I'm from Florida. Most of you all are not. And tradition says that I can enjoy my beach, that I can have a bonfire with marshmallows and drink beer, maybe even get a little romantic with mama. That's part of my tradition and heritage, and I have a tendency to resent other folk trying to tell me how to live. But I understand we need to cooperate, we need to compromise. Now, my ting to you all is, you need to saddle up and do your job. Lead."
In essence, the commission did, its lack of unity reflecting the division of the city on the matter. Carney is right: the ordinance doesn't preclude a referendum. But nor would the referendum be the last word. An ordinance has to be.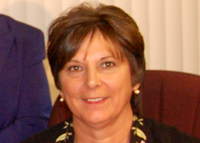 "Even if you put it up for referendum, that referendum is not binding," Smith said, until an ordinance ratifies the referendum's majority sentiment. "It's not like a charter amendment, where once it goes out to the referendum, you're compelled to put that into your charter. This is basically a straw poll if you put it out to referendum. There is no mandate to do one thing or not do another when you just put that kind of ballot question out there. It is polling your electorate. But there is no binding mechanism to however that vote turns out."
Even after the 3-2 vote, the commission wasn't done with the issue Thursday evening. Mealy had put forward a permitting mechanism for bonfires, outlining a relatively strict and detailed permitting process.
"I'm not sure there's any need for item 14," Mealy said, referring to her own item.
"Yes there is," Carney said.
There was for a couple of reasons: the bonfire ban is not likely to stick. And even if it were, there are still daytime fires to permit, or, should the referendum lead the city to allow night-time bonfires after all, the permitting system would be in place to regulate them. That proposal passed unanimously.