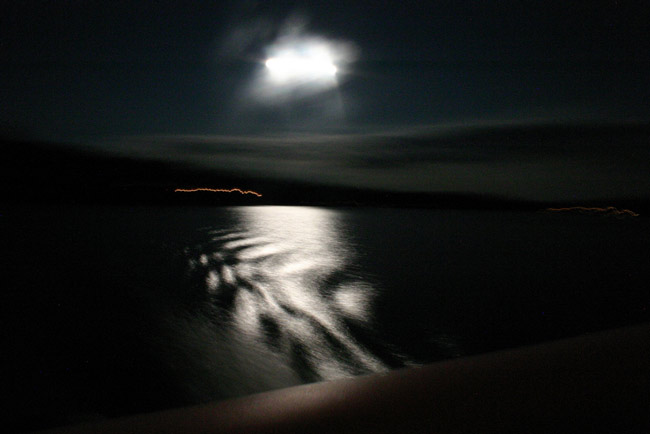 Marineland residents may have heard the hum of a helicopter overhead early this morning as personnel from several agencies searched for overdue boaters who were found on their disabled vessel around 1:15 a.m.
The Flagler County Sheriff's Office was contacted by the father of a teenager who had gone boating with friends around noon on Saturday. When she failed to return by 9 p.m. and the father was unable to contact her, he called the Sheriff's Office. Sheriff's deputies located the vehicle and empty boat trailer at Bings Landing on North Oceanshore Drive.
After searching the area, deputies called in the Volusia County Sheriff's Office's Air One helicopter as well as the Florida Wildlife Commission, the U.S. Coast Guard and the FCSO Marine Patrol Unit.
The drifting boat and passengers were located by Air One on the Intracoastal Waterway near the Whitney Lab in Marineland around 1:15 a.m. The Palm Coast boat owner, Danilo Gomez, 43, explained that he, three family members and the teenager were heading home from St. Augustine when they experienced engine problems. He said the cell phone they had did not work and he was unable to call for assistance.
Gomez had just bought the boat three days earlier, used.
Deputies removed the passengers and the boat was being moored in Marineland until the owner could make arrangements to move it. "We are happy for the positive outcome of the search," Flagler County Sheriff Jim Manfre said. "There was great cooperation between several agencies to locate these boaters who otherwise may have spent the night drifting on the water. I want to thank everyone who was involved in this search."