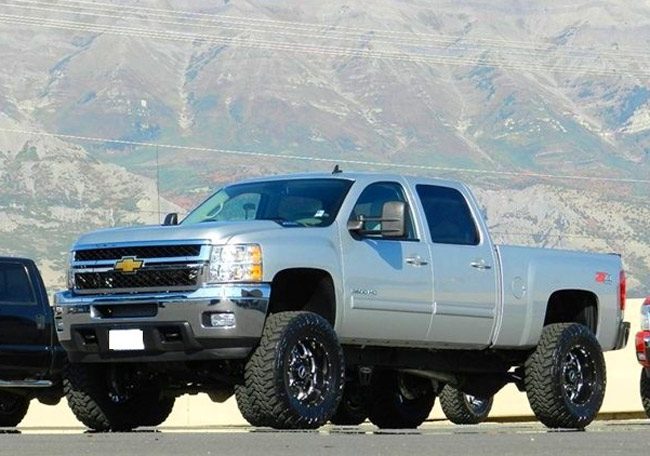 Tyrekk Reed, a student at Buddy Taylor Middle School, and Kenderrick Morton, both 16, were arrested Wednesday and charged with grand theft auto after they were tied to the alleged theft of two vehicles, both of which were recovered undamaged.
A 26-year-old resident of Palm Coast's Z section–his first name is Joshua–called the Flagler County Sheriff's Office at 5:49 a.m. Wednesday (May 31) and reported that his pick-up truck, a 2017 Chevy Silverado, had been stolen from his driveway on Zoffwood Court. But the vehicle was equipped with an OnStar system, the system that can be used remotely to diagnose a car's problems, to navigate it–or to locate if.
Joshua was able to give 911 dispatchers a live account of the truck's whereabouts. It had been on Knox Jones Road in Bunnell. It then traveled south on County Road 13, when south on U.S. 1 before ending up in South Bunnell on South Anderson Street.
A deputy conducted a traffic stop at Anderson and Court Street, where numerous other deputies converged. Reed was in the front passenger seat. Morton was driving. Both got out without incident when ordered, and taken separately to the sheriff's investigative division for interviews.
The substance of those interviews were censored from the arrest reports, as the case is still under investigation. A release issued this morning by the Sheriff's Office states that the two boys "had gone on a crime spree overnight, burglarizing several unlocked vehicles in the south end of Palm Coast and stealing multiple cars. Both stolen vehicles have been recovered and returned to their owners."
The second vehicle was also equipped with an OnStar system, though it's not clear where it was recovered. It had disappeared from the owner's driveway. It had been locked, with the keys inside, according to the owner. When recovered, a wallet with some cash in it was missing.
Morton and Reed have had run-ins with the law previously.
Detectives believe that additional suspects may be involved and that more potential victims may come forward, according to the release. Detectives are attempting to identify a male in Espanola who goes by the name of Rick and wears a blue Mohawk hairdo.
This is a person of interest in this case. Anyone with information is asked to call the Flagler County Sheriff's Office non-emergency line at (386) 313-4911. Or, to remain anonymous, call Crime Stoppers of Northeast Florida at 1-888-277-8477 (TIPS)
"This is not the first time we have dealt with Tyrekk Reed," Sheriff Rick Staly is quoted as saying in the release. "Our detectives have already solved 13 cases including burglary and auto thefts committed by these kids during their crime spree. Parents need to take responsibility and know where their kids are and what they are doing. Otherwise, we will keep arresting them until they go to a juvenile reform school and ultimately state prison."