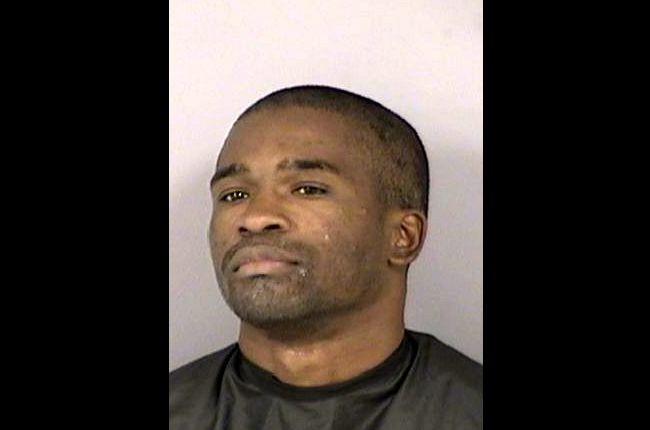 After deliberating just two hours following an eight-day trial, a jury of four women and five men today found accused gang leader Brandon Washington guilty on all charges he faced, including second-degree murder, racketeering and attempted home invasion. Washington faces life terms on four of the charges. (See the State Attorney's complete, 41-page charging affidavit, with details on the crimes, below.)
Flagler County Circuit Court Judge Raul Zambrano immediately sentenced him to four life prison terms and one 15-year term.
Under Washington's rule, 20-year-old gang associate Rashawn Pugh was killed by the intended victim, Sean Christopher Adams, during an attempted Palm Coast home invasion by the Bloods gang in 2007. "The trial was successful because of extensive investigation by the Florida Department of Law Enforcement and the Flagler County Sheriff's Office," State Attorney R. J. Larizza said today. "Because of the partnership between the State Attorneys Office, Flagler County Sheriff's Office, and the Florida Department of Law Enforcement, Flagler County is a safer place to live and raise a family."
Gang members of the Flagler County Bloods were quite busy a few years ago. They were accused of drive-by shootings, armed robberies, burglaries and the murder of one of their own Bloods members during a home invasion. Pugh, 20, was shot and killed during an attempted armed burglary of a house at 43 Pheasant Drive in Palm Coast on Dec. 18, 2007. Sean Christopher Adams, a resident at the house and the target of the home invasion, drew his gun and shot Push.
Ten months later, 12 members of the Bloods were arrested and charged with racketeering, and six months after that, three more were arrested and charged with second degree murder in connection with the Pheasant Drive killing. They were Brandon Elshawon Washington, 22, his girlfriend, Meghan Victoria Smith, 23, and Michael D'Angelo Gilbert, 23.
Washington went on trial last Tuesday on charges of racketeering, conspiracy to commit racketeering, second-degree felony murder, burglary while armed with a firearm and attempted home invasion robbery with a firearm. The case was tried by Assistant State Attorneys Jason Lewis and Jennifer Dunton.
"Brandon Washington has been a plague on the Flagler County community," Flagler County Sheriff Don Fleming said. "His criminal actions resulted not only in loss of property, but more importantly a loss of a life. The efforts of law enforcement, specifically this agency and the Florida Department of Law Enforcement, were combined to bring strong and compelling evidence to the Office of the State Attorney who so eloquently presented the case. It is fitting that Mr. Washington has been found guilty. It will also be fitting for him to spend the rest of his life behind bars."
Washington was portrayed as the head of the Bloods—"the head of the snake," in assistant state attorney Jennifer Dunton's words—who planned and ordered the home invasion on Pheasant Drive even though he knew that Adams was armed. Washington is being defended by attorney Fernando Iglesias, who conceded that Washington had his problems with the law, but rejected the allegation that he was a gang leader. The trial is ongoing.
In mid-April, another leader of the Flagler County Bloods, Michael D'Angelo Gilbert, was sentenced to 15 years in prison and 10 years probation by Zambrano after the 24-year-old had represented himself during his January trial. He was convicted of being in possession of a firearm while a felon. The gun in the case: a 380-caliber weapon stolen from the car of an off-duty Ormond Beach police officer. The very day of the sentencing, Marquez D'Angelo Peck, 18, and Giuseppe Verdone Jr., 19, who claimed to be affiliated with the Bloods, were arrested in connection with an incident at a school bus stop earlier in the week, where they had threatened to beat up a Matanzas High School student, allegedly because he had a particular kind of stitching on his clothes.
"This conviction should send a message to other criminal gangs that this type of violent behavior will not be tolerated," Special Agent in Charge Dominick Pape of the Florida Department of Law Enforcement said. "If you choose to be the Leader of a gang, all crimes and actions of the members will be used in the prosecution to enhance any possible sentences."

Brandon Washington, Bloods Gang Member, Flagler County Affidavit, Charges, 2011
This is an updated story that originally appeared on Oct. 26.