The morning brought with it the usual big news stories: The limping economy, the Olympics, the latest on Obama versus Romney, the bloodshed in Syria. But a smaller story got my attention, both for personal reasons and for its sad and ironic timing. "Did you see Neil Reed passed away?" read an email from Robert Abbott, an old colleague. I Googled the story. It reported that Reed had died at age 36 of a massive heart attack, leaving a wife and two young daughters.
The story, sad and senseless, won't get much attention, but it should.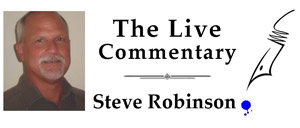 Robert Abbott was a producer who worked for me when I served as managing editor at CNN/Sports Illustrated, a TV and web venture of those two media outlets. Robert was—and still is, for ESPN—an extraordinarily skilled reporter, a relentless digger for facts. It was 1999, and he and I were talking one day about his next assignment. We fell into pondering why, in a relatively short period of time, a number of very gifted players had chosen to leave Coach Bob Knight's Indiana University basketball program. "Seems odd," I recall remarking to Robert. "Let's find out why."
And so we did. And that is also how we came to know, ever so briefly, Neil Reed. As Robert began his reporting he began to hear whispers about a player Knight had physically assaulted during a practice. The accounts got more specific—the player, Robert was told by several witnesses, had been choked.
The player, it turned out, was Reed. He left Knight's program and, when Robert found him, he was playing hoops a long way away, in Australia. It took Robert a solid year of long, late-night phone calls to persuade Reed to tell us his story. In the meantime, we had accumulated enough eyewitnesses to know that, when Reed finally sat for an interview, his account was true.
Why bring all this up now? Because we have just seen, at Penn State, the ugliest example of the distortion of values that has our nation's universities in a death-grip, the belief that big-time college sports—and the people who coach it—must be protected at all costs. Penn State may be the latest —and the most shameful—example, but it's far from the first and won't be the last, until we have more Neil Reeds who are willing to break this code of silence.
It seems odd to describe anyone who has played Division I college sports as "gentle," but there seemed to be a gentle, shy quality to Reed. Maybe that's why Knight, a bully protected for decades by the university and the state of Indiana, chose to clamp his large hand around Reed's throat.
For those not versed in college sports lore, Knight was for 30 years revered as a coach who ran a "clean" program; his players went to class, usually graduated, and Knight never ran afoul of the NCAA for recruiting violations. But as his legend grew, so did his power, to the point that he was able to escape punishment for misdeeds that would have cost anyone else his job: assaulting a police officer, throwing a chair across the court during a game, making light of rape in a televised interview with a female reporter, physically threatening his own boss, directing endless profanity at anyone who challenged him. And the students and administrators at IU, a good school full of well-meaning people, loved him.
In the state of Indiana, governors, senators, congressmen, and corporate CEOs came and went, but Bob Knight endured. It is not an exaggeration to say that, at the peak of his power and popularity Knight was the most powerful man in the state. Is this starting to sound familiar? The same used to be said of Paul "Bear" Bryant in Alabama. And the same was said of a small, bespectacled man named Joe Paterno in Pennsylvania.
Which brings us back to Neil Reed. Soon after we aired a long piece about Knight and his treatment of his players, a Fed Ex package arrived in our offices. There was no return address, but there was a label on the tape that said "practice." And as we watched the silent tape, we saw what we knew we would see: Knight and Reed walking toward each other; an obviously irate Knight bellowing soundlessly at Reed for some on-court mistake; and then, the 6'5" coach thrusting his arm, hard and swiftly to Reed's throat, knocking him back and seemingly stunning those around him.
The university, which had largely dismissed our original report, could no longer deny what their own eyes showed them. Before we aired a follow-up story about the tape, the school's trustees were flown in on state aircraft to our headquarters in Atlanta (including one plucked from a Caribbean vacation—and doesn't that say something about Knight's outsized importance?). They could do little more than watch, nearly as silent as the tape, as the emperor of Bloomington, Indiana shed what few clothes he had left.
That was March of 2000. By September Knight was gone, having violated a too-little-too-late "zero tolerance" policy by grabbing and scolding a mouthy young student. He finished his career in the near-exile of Lubbock, Tex., at Texas Tech. Even after his disgrace at Indiana, he found it difficult to restrain his temper, and still no one cared.  But, by then, he was just another coach.
It took Neil Reed a year–and the quiet persistence of a dogged reporter– to find the courage to tell the truth about Bob Knight. But he did, and the university was forced to take action. The crimes at Penn State, and what we have learned about the culture in State College, make Knight's transgressions and Indiana's inaction look like playground squabbling. But the principle is the same—what happens when good people live in fear of confronting the powerful. For years no one at Penn State found the courage Neil Reed found within himself, and lives were destroyed. All to protect a football program.
From what I gather, Reed went on to live a life comfortably out of the spotlight—teaching school and coaching some high school basketball while raising two young daughters. When people used to ask me about the Knight story, I always said it wasn't a sports story at all, it was a story about power, the abuse of power, and the refusal of people to take action when they see power being abused. And isn't that sadly the refrain at Penn State?
So, Neil Reed, though our paths crossed very briefly, today you and your family are on my mind. You were a good man who did a brave thing, and can anything better be said about anyone?

Steve Robinson moved to Flagler County after a 30-year career, in New York and Atlanta, in print, TV and the Web. Reach him by email here.