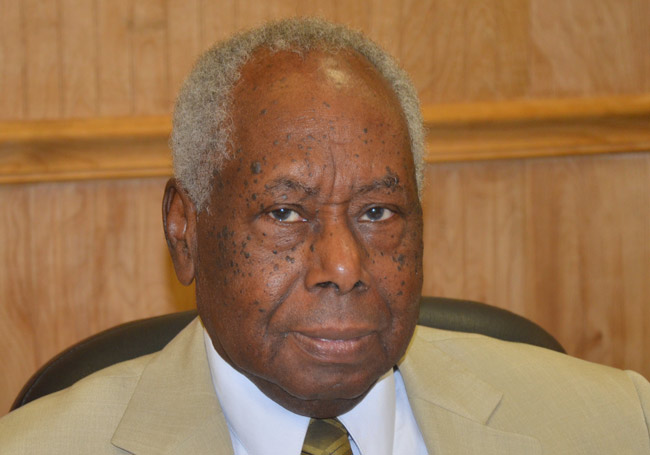 On Monday Palm Coast City Council member Bill Lewis sent me a note correcting an error in my Sunday column: he had in fact run a competitive campaign once, though he has yet to win one. I'd mistakenly written that he had done neither. The error was immediately corrected.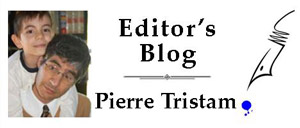 The following day however, Lewis took to the floor of a city council meeting for a little over two minutes and publicly but inaccurately ridiculed me. You can hear his two minutes below. The ridicule is not objectionable. It's every journalist's vest at one time or another. But Lewis's inaccuracies—at least six of them in two minutes—are objectionable, considering that Lewis's complaint was about getting one's facts straight. I would have normally addressed him between me and the Sunshine law in an email. Since he chose to broadcast his errors publicly, they must be corrected publicly.

Bill,
"If you want to be an avenging angel," you said in remarks directed at me from your council seat Tuesday morning, "you should perhaps get your facts straight."
You might want to take your own advice, preferably without abusing your council seat to falsely scold others. If your two-minute comment had been published on FlaglerLive, I'd have had to run at least six corrections, two of them about your own personal history. You publicly ridiculed my memory. I won't ridicule yours, having a mother dying of Alzheimer's in our lovely town here. But I will correct you.
One error was made in the article in question: you never won a competitive race, but indeed ran one in 2005. The original line had it that you hadn't run one. You alerted me to the error in an email on Monday, at 12:53 p.m. The error was corrected 24 minutes later, and a confirmation email sent to you to that effect, a faster correction turn-around than you'd get in any other media. FlaglerLive publishes on average 5,000 words a day, or the weekly equivalent of a magazine in the thick-paged 1960s, before ads devoured all content. It's a lot of volume produced with a premium on immediacy over 15-hour days. Mistakes are made and are regrettable. The New York Times runs 10 to 20 corrections a day, despite the benefit of a few hundred editors lucky enough to work eight-hour days. But mistakes are corrected promptly and gladly, and if we could afford free hats to tip and gift to those who point them out, we would (and soon might).
What you did not do, Bill, is note to your little audience that the mistake was immediately corrected, an error of omission on your part that belies a sly bit of dishonesty I did not know you capable of. Live and learn.
---
Bill Lewis Undercorrects

[media id=308 width=200 height=200]
Second, you stated, incorrectly but to much snickering mileage from your colleagues, that I endorsed you while at the News-Journal, and that I forgot that I endorsed you. My memory is often a wreck, but not so much that it would require an ex-chemist to tell me why I wrote what I wrote in 2005. And you misunderstand the way a newspaper editorial board works. We debated, argued, deliberated, and only then voted. You might try it sometime. The News-Journal editorial board as a whole voted to endorse you. I personally did not, and was often in dissent on that board, particularly in matters dealing with Palm Coast recommendations, where age or incumbency or skin color or party affiliation sometimes took on innate virtues I categorically disagreed with. You were three-for-four coming into the interview. You were in a four-way race (you seem to have forgotten Cunnane and Crabill), though you and Alan Peterson were clearly the front-runners. But I admired Peterson then and considered him far more in command of his facts and his eagerness to do his homework than you were. His years on the council and the county commission since only confirmed my original impressions, as your years on the council have as well. I was, of course, outvoted at the time, as were you, until your coin toss.
Third, you have not won a competitive race, and to claim that running unopposed in a city where the mayor was elected by barely 5 percent of the electorate amounts to an endorsement of the voters is a little disingenuous. We were never given a choice to vote for you or not. You won by default. You could say the same of Barbara Revels or Suzanne Johnston, but they each won their first election competitively, appearing before forums, facing the challenges of a campaign and of a challenger, answering the tough questions, as you never have in a winning campaign. It's obviously a sore point with you, but it's neither semantics nor accurate to say that you have won a competitive election. You simply have not. Maybe you'll change that in 2014.
You mentioned being appointed to the council two years after your first run. It was actually three. Not a big deal, but your error would have required a correction in any self-respecting publication all the same. You mentioned running two years later unopposed. It was actually one year later. You twice mis-identified FlaglerLive—as "Flagler Times" and "Flagler Online," two outlets that have long gone the way of the 8-track. Again, not a big deal, though the casual derision you show a local non-profit business supported by innumerable local businesses and 9,000 daily readers, while not surprising (you channel your city manager well), is nevertheless distasteful for an elected representative. Perhaps some small businesses are worthier than others in your eyes, a mode of discrimination I would rather not know you capable of. Or perhaps you thought it was your turn to take a shot at local media, after Jon's and fellow-Bill's shot at WNZF.
And I did not "castrate" the city council on how it approached the Ferguson appointment, as you put it. I only castigated it, though as a metaphor for the council, you might be on to something. I'm not in the habit of exploiting verbal slips, either. It's quite crass. But so is publicly lecturing someone about getting his facts straight from behind a house glassier than Sammy Davis Jr.'s left eye.
Of course, you never addressed the essence of the article in question, choosing to divert an argument about a council's arrogance to a councilman's dented pride. But between your sneers and the attaboy titters of your very grown-up colleagues, you illustrated the original point very well. Thank you, and Happy Thanksgiving.

Pierre Tristam is FlaglerLive's editor. Reach him by email here or follow him on Twitter.