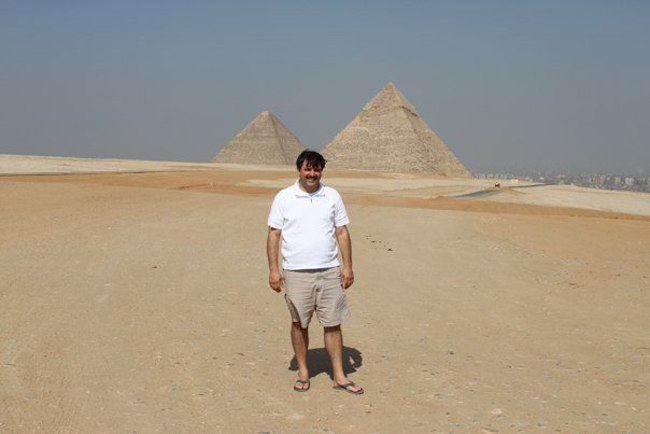 Bill Delbrugge, the former Flagler County School Superintendent,  and a member of the FlaglerLive board of directors, is the director of the American International School of Egypt. This is the first of a two-part letter he's written to Flagler County summing up his impressions of life, education and work in Egypt and how they compare with his previous life here. Read the second part here. Delbrugge will be visiting Flagler this week. He'll be at Woody's Restaurant on State Road 100 at 5 p.m. on Thursday.

Hello My Beautiful Flagler County!
Let me first get the question out of the way that I am asked most when I speak with people from home.  Is America better or worse than Egypt?  The answer is both a yes and no.  However, I believe the best way to look at this is not as a competition but to answer that Egypt is just different.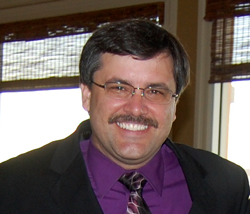 In America we are obsessed with competition.  This is one of our greatest strengths and it is also one of our greatest weaknesses.  We always believe we are in competition with each other and with the world.  I will put the "Are we the best" question this way.  America has already won.  American rights and freedoms are what the rest of the world desires.  When I speak to other people around the world they are amazed at the opportunities we have and the ability to make a great life for ourselves if we work hard and smart.  We have the greatest military in the world.  The American economy is the best in the world.  It does not matter where I travel in the Middle East, Africa, Europe or Asia there is a strong American presence everywhere.  I don't think it is possible to not find Coke, Pepsi, KFC, McDonald's Levi blue jeans, Chevy, Ford or Mickey Mouse anywhere I go.
I also find that no matter where I go people love America.  I know this is not what you always hear from our media, but we are loved and looked up to all around the world.  The debate we have with ourselves—are we better than another country—is over.  We won, the game is finished, and it is time to move on to a different way of thinking.  The question we should be asking is not, "Are We Better Than Egypt" or any other country for the matter. What we should be asking is: "How can we help the world have what we have in America, and help less fortunate countries achieve their goals?"
I use a quote many time when I speak to students: "To whom much is given, much is expected." This is what we should be living as Americans.  When I am home in Flagler County I love the fact we have clean water, good roads, a government that cares about us, and the opportunity to accomplish great things for our future.  This is not true in many parts of the world I visit and work.  Unclean water and unclean air is going to kill millions of people in the developing world if this is not dealt with sooner than later.  There are many disputes over water rights along the Nile river. If a solution is not found, I have no doubt war will break out over control of water sources.
To Live and Drive in Cairo
I live in the "B" section of Palm Coast. Before I left for Egypt I loved driving to work and home on Belle Terre.  The road was nice, there were beautiful landscaped medians and a sidewalk that went the entire length of the road.  In Egypt cars, trucks, buses, motorcycles, bikes and people all share the same road.  I have seen potholes so large that a car could actually be destroyed if it struck the hole. Luckily for Egyptian drivers, a good citizen placed a tree in the hole to keep cars from going into it. This isn't unusual for many roads in the country.  If you have never seen traffic in Cairo I would suggest you look at the video to the right or Google "Driving in Cairo, Egypt."  Just sit back and enjoy the show.
I often compare traffic in Cairo to watering your yard.  You put your thumb over the end of the hose and the water flows out sort of in the same direction.  Traffic in Cairo is just like this.  It never stops.  There are no stop signs or red lights and you can't turn left to cross over traffic to go in a different direction.  You just sort of flow from one location to the next and you must be sure to keep alert because at any moment a car could decide to start moving in a different direction than the normal traffic flow.  The interesting part of this is everyone is okay with how it works. I have to admit, I have never sat in stopped traffic.  Cars will just find a way around any obstacle, just like moving water.
I find it fun to drive in Cairo and I am not sure what I am going to do when I come back to Palm Coast for a visit.  If you see someone going the wrong way on a road it just may be me finding my way through traffic and forgetting where I am driving.
Make Your Voice Heard
The final comment I want to make with the competition between America and Egypt or the world is about our government.  Good, bad or indifferent America, in my opinion, has the greatest government system in the world.  In America we have an opportunity to make a difference with our voice.  If I have a concern about a law in America, I do have the right to speak my mind.  I also have the right to petition and hold public meetings about my perceived injustice about a law.
---
The Live Commentary
---
---
If you do this in many of the places I've visited, you'll find yourself in jail and you will not find your way out any time soon. Jail in developing countries is also not like American prisons, where you have rights and you receive food and quality shelter. In the developing world, eating poorly and getting brutalized is part of the experience of getting jailed.
I would encourage my fellow American citizens to do a better job allowing your voice to he heard but I would also encourage you to have your voice heard the right way.  Many times when people get frustrated they just complain on an online chat group, or post some negative comment below an article on FlaglerLive. But that is not really having your voice heard.  If you have a concern about a law or a policy or procedure you need to go see the people who make the laws and enforce the policies and procedures and give them your opinion.
I say this because in many parts of the world this is not an option.  If something is wrong or if you have been wronged as a person, you just keep your mouth shut because if you do not you will find yourself in jail or killed.  Yes, you can be killed for having an opinion.  In America we pride ourselves on debate and having our own opinion.  This does not mean that your opinion is better or worse than another person's. It just means it is different.  I have a great amount of respect for people in public office.  I am not sure I could do it.  What we need to do as Americans is get behind our public officials and give them the support they need to accomplish the goals we have as a community.
Responsible Engagement
I love living in Palm Coast and having sidewalks, many nature trails, parks, ball fields, good paved roads.  I also like the fact we have rules on what kind of signs can be put up and landscape requirements on new building.  Having all these amenities does cost money, and that is where most conflict happens.  If you do not want a public golf course, make a case for why we should not have one and present your case to our elected officials.  This does not mean go scream and yell at them.  This does not accomplish anything. It shows poor respect.  If we constantly treat our elected officials poorly then good qualified people will quit running for office and then we will all lose.
Remember, one of the joys of living in America is your voice can be heard. This also means another person can have a voice that does not agree with yours.  That is the true joy of debate and democracy.  Having a voice that is heard, whether you believe it to be correct or not, is the American way.
Our elected officials should be respected, but we should also hold them accountable.  If you are not happy with an issue then go to a commission meeting or board meeting and give your ideas.  If you give your ideas in an appropriate way you will be heard and respected. You might affect change for the greater good of everyone.  If your idea is not accepted, ask why and do not let up until you get an answer.  This is the accountability part many of us forget about.  However, doing nothing but complaining or writing anonymous complaints on a forum will get nothing accomplished.  I know I will not read a complaint letter unless it has a name attached.  If you do not believe in your convictions enough to stand by them, how can you expect anyone else to respect your opinion?

Tomorrow, the second part of Bill's letter discusses school standards in Egypt and Flagler, the differences between students and parents there and here, Flagler's advantages, and where Egypt "has us beat." You can reach bill at [email protected].