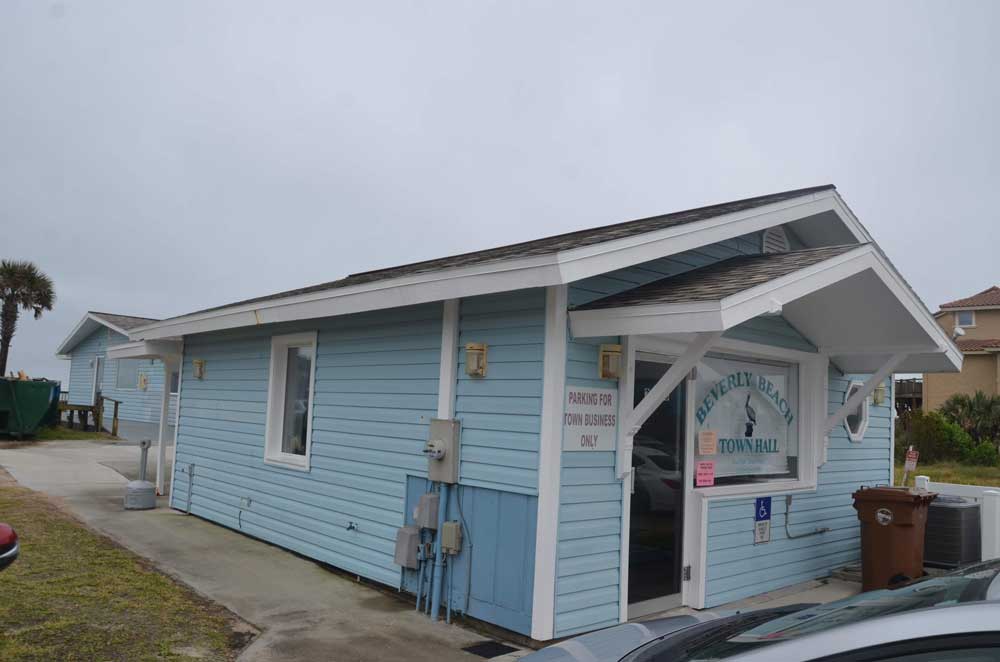 The Town of Beverly Beach starting this week is holding an unusual mail-only election to decide five charter amendments. The results will be announced on March 7.
There are 495 registered voters in Beverly Beach. They will each receive a ballot by mail starting this week. The ballots must be in the Flagler County Elections Supervisor's hands by 7 p.m. on March 7 to be counted. This type of election, the Supervisor of elections office said today in a release, is authorized under Florida Statutes Section 101.6102 and has been approved by the Town Commission, and the Florida Secretary of State.
The town had four seats up for what would have been a municipal election on that day, but all four incumbents , including the mayor, were re-elected without opposition.
The town charter is its constitution. It cannot be amended without voter approval, by simple majority. The five  proposals each require a yes or no answer. The five proposals are as follows:
Do you support the use of common language and common terms in the charter, replacing obsolete terms and usage?
Do you support changing the requirement for residency to be an elected official from six (6) months to one (1) year?
Do you support standardizing the qualifying period for elections to the five (5) business days after the town's first meeting in January?
Do you support including State of Florida provisions for runoff elections, unopposed elected officials and election noticing? [The ambiguous language of this amendment is unfortunately not explained on the ballot but appears to open the way to add such provisions to the charter, which would then have to be approved or rejected at a subsequent election.]
Do you support clarification of the duties of the town clerk in budgeting?
There will be no in-person voting. Voters may return their voted ballot by mail, or return it directly to the Supervisor of Elections Office in Bunnell, during office hours: Monday – Friday from 8:30 a.m. to 4:30 p.m. A secure ballot drop box is being monitored and available during office hours.
On March 7, Flagler Beach will be holding its municipal election. But Beverly Beach voters may not return a mail ballot at any polling places other than at the elections office in Bunnell.
The supervisor might and very likely would have placed a drop box in Beverly Beach to make it more convenient for voters there. But Gov. Ron DeSantis signed into law a prohibition against such conveniences, restricting drop boxes to specific locations and requiring them to be "monitored," though it's never been made clear for what. The monitoring adds costs on the Supervisor's office, and has no effect on the integrity and accuracy of the balloting: drop boxes were always safe and secure, even without monitors, before the new law was enacted.
Future elections will be held traditionally, with in-person voting options such as early voting and Election Day voting–but, again, with limited drop-box options.
Beyond March 7, Flagler County's next scheduled countywide election will be the Presidential Preference Primary Election on March 19, 2024.
Florida law has changed in another regard: If you wish to receive ballots by mail for future elections, please contact the Elections Office by phone at (386) 313-4170. All mail ballot requests in the State of Florida expired in December 2022 and must be renewed. Mail ballot requests are not permanent, and voting by mail is not required for countywide elections.
Election results are always available on the Elections Office website (FlaglerElections.gov) after 7:00 P.M. on Election Day, March 7. Contact the Elections Office with any questions at (386) 313-4170.
2023-BB-SB

Reader Interactions