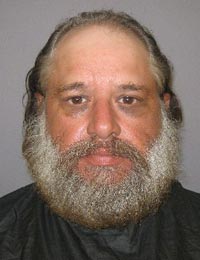 Bert K. Knight, a 46-year-old resident of 6th Street in Flagler Beach, is at the Flagler County jail on $500,000 bail on 20 charges of possession of child pornography. According to Florida law, possession of each image or video depicting sexually explicit acts involving minors results in a separate charge. Bond was set at $25,000 for each charge.
Armed with a search warrant they secured, according to a police report, "after several notable images of child pornography were intercepted coming from a computer within the residence" on 6th Street, Flagler County Sheriff's deputies searched Knight's home at 6 a.m. on Sept. 17. He was there–the only occupant of the home. Deputies searched a computer at the residence and allegedly found several images there.
The arrest report lists individual descriptions for each of the 20 images, along with image file numbers. The narrative depicts images involving children as young as nine months old, and many of children 2 to 6 years old. All the images and two separate videos (one seven minutes long, the other one minute long) involve prepubescent boys or girls no older than 11, in various sexual acts with adults.
In virtually every case, the acts themselves, as described in the police report, would be considered outright cases of child rape. In one case, an image depicts a child no older than 11 with her hands tied over her head and her legs tied with yellow rope, forcing the girl to expose herself. In some images pre-pubescent boys perform oral sex on other prepubescent boys. In others girls are depicted being raped, vaginally or otherwise, by adult men.
It isn't clear how the investigation began or why. Knight was employed full time and did not appear on the state's sexual offender or predator list.