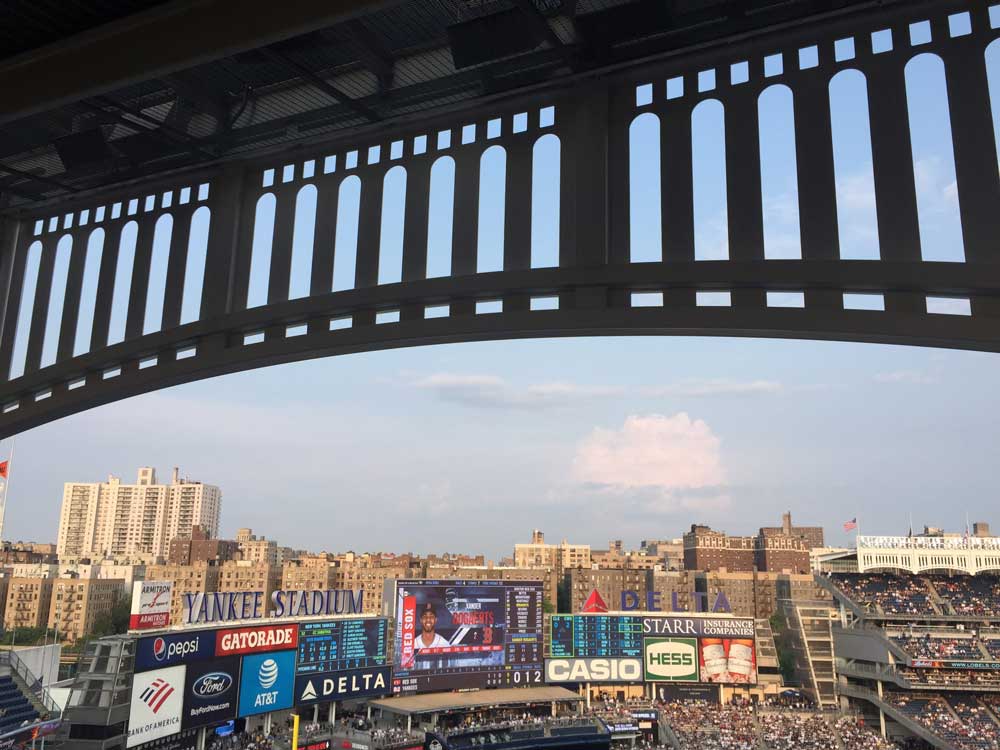 By Craig Greenham
The final line of the beloved baseball anthem Take Me Out to the Ball Game proclaims "For it's one, two, three strikes you're out at the old ball game." While it's still three strikes and you're out, the old ball game has some new rules for the 2023 Major League Baseball (MLB) season.
Following a pilot run in the minor leagues, several rule changes have been introduced to accelerate the pace of MLB games. These changes have been spear-headed by MLB Commissioner Rob Manfred, who has been a modernizing agent for a game steeped in tradition.




Manfred is determined to improve baseball's watchability and to create more offensive dynamism to appeal to a younger generation of fans.
MLB's product has stagnated under an analytical revolution that has resulted in smart statistical approaches to baseball, but has dulled the spontaneity and creativity that enchanted fans for decades.
What's new?
The biggest change is the introduction of a pitch timer. The absence of a timing device used to be a point of distinction for baseball compared to other major league sports, but that distinction is no more.
Similar to a shot clock in basketball or a play clock in football, MLB now has a timer governing the maximum time intervals between pitches ranging from 15 to 30 seconds, depending on the situation.
Batters are also beholden to the clock, and can't remove themselves from the batter's box (although they do get one timeout per at-bat). Failure to comply will result in an automatic strike or ball call, depending on if the pitcher or batter is found in violation.
Pitchers are now limited by how often they can check on baserunners. They are now only allowed two disengagements — either a pickoff attempt or a step-off — per plate appearance. This will allow baserunners to attempt more steals, a practice the MLB wants to encourage since stolen base attempts are exciting for viewers.




To further incentivize base stealing, base sizes have been increased to 18 inches square from 15. This will allow runners to arrive at their destination a split second quicker. While this might not seem like a huge deal, every extra millisecond counts in baseball.
Lastly, the infield shift — a defensive move that shifts all the infielders to the side of the diamond a hitter usually hits to — has also been banned as a result of the new rules.
Managers have used the infield shift for decades as a defensive strategy. The shift is consistent with traditional baseball logic that uses percentages and statistics to a team's advantage.
The infield shift was employed sparingly for the most part, but the practice has seen a dramatic uptake in recent years. Its overuse was deemed an impediment to offensive play and now, with the new rules in place, there must be two infielders on either side of second base.
Reactions to the changes
Baseball fans tend to err on the side of conservatism and usually don't embrace change. The new rules seem to interfere with baseball's laissez-faire past.
Players and managers criticized Manfred's agenda as they prepared for the 2023 season, with some calling it "the shit show" in spring training.
But others see the rule changes as much-needed medicine for a sport that has lost its way. Game times have ballooned in the 21st century and former players have been critical of trends that have diminished baseball's entertainment value.




Whatever the stance, the new rules have already resulted in significant changes: the average game time has decreased by 30 minutes and the number of stolen bases have doubled. More time is needed to see if these changes will connect with a younger audience.
Change is the only constant
There's an almost mythical belief that baseball doesn't change over time. In the nostalgia-dripping film, Field of Dreams, Terence Mann (James Earl Jones) says to Ray Kinsella (Kevin Costner): "The one constant through all the years, Ray, has been baseball…This field, this game, it's a part of our past, Ray. It reminds us of all that once was good, and it could be again."
Baseball is the same now as it has always been, as the saying goes. Baseball stars from yesteryear would fare well in the modern iteration of the game because of this. When this assumption is challenged, accusations of blasphemy result.
No one knows this better than relief pitcher Adam Ottavino, who speculated that he'd have terrific success against the legendary Babe Ruth if the latter played today instead of the 1920s.
Criticism of Ottavino was rooted in an underlying assumption that the game hasn't changed. But baseball has changed, and so have the rules. The designated hitter rule, which allows another player to bat in place of the pitcher, lowered pitching mounds and changes to the ball itself serve as reminders of that.
It's even more striking if we consider the norms of 19th century play. It was a very different game back then. Could you imagine New York Mets pitcher Justin Verlander, for example, purposely drilling a baserunner with a baseball to tag him out? Once upon a time, that's how outs were made. It was called "soaking."
Or what about a scenario where a slugger like Aaron Judge lets countless balls pass without penalty until he receives a pitch to his liking? Since there used to be no strike zone, batters only swung at pitches they found appealing. It sounds outlandish, but baseball used to be played this way.
What's next for baseball?
The future provides little comfort to the change-adverse; baseball purists are already wringing their hands with what's to come. Notably, robot umpires are being tested at the minor league level in hopes of making umpiring more accurate. It's not a question of if, but when that technology will be introduced at the major league level — perhaps as soon as next season.




It's true that the baseball of today bears little resemblance to its original, sacrosanct version. By looking back at the history of the sport, and all the rule changes that have taken place over the years, we can be reminded of baseball's constant evolution.
MLB's willingness to adapt could be what the league needs to maintain its relevance. Interest in baseball has been declining over the years and as a major sports league, the MLB is responsible for keeping the game exciting for viewers. Only time will tell if the new changes will succeed in bringing baseball back to the masses.

Craig Greenham is Associate professor in the Department of Kinesiology at the University of Windsor.

The Conversation arose out of deep-seated concerns for the fading quality of our public discourse and recognition of the vital role that academic experts could play in the public arena. Information has always been essential to democracy. It's a societal good, like clean water. But many now find it difficult to put their trust in the media and experts who have spent years researching a topic. Instead, they listen to those who have the loudest voices. Those uninformed views are amplified by social media networks that reward those who spark outrage instead of insight or thoughtful discussion. The Conversation seeks to be part of the solution to this problem, to raise up the voices of true experts and to make their knowledge available to everyone. The Conversation publishes nightly at 9 p.m. on FlaglerLive.
---
Previous Conversations: