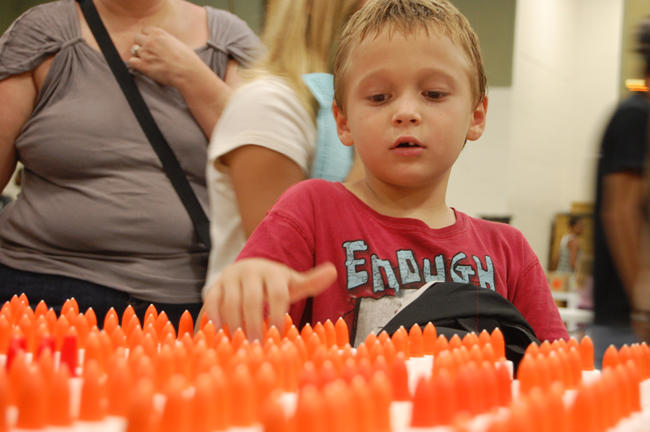 Three weeks ago, the school district's "Back 2 School Jam" drew thousands of parents and students to the campus of Flagler Palm Coast High School, where they received free backpacks and plenty of free school supplies.
Putting 2,600 free backpacks and supplies in students' hands cost $40,000, all of which had to be raised.
The event was a much larger version of previous back-to-school giveaways. It was planned for a year by the school district and the Flagler County Education Foundation, and turned into the mega-jam it was when Tracey Lloyd, a rising superstar-manager at Walmart who happens to be managing the Palm Coast Supercenter, proposed that the district go full-out with a jam rather than a more modest giveaway as in previous years. Lloyd had organized one such jam in Jacksonville. Walmart pitched in $15,000 toward the Flagler effort.
Lloyd, who's also an education foundation board member, and others were recognized at the Aug. 17 School Board meeting, where the following video, prepared by the district's Sabrina Crosby and the education foundation's Nicole Brose, got its first airing.
"That day was just incredible. I've had a thank you call every day from families," Crosby said.
[media id=84 width=600 height=400]
(Courtesy of the Flagler County school district and the Flagler County Education Foundation)