For the past year Mayor Jon Netts has been calling red-light camera systems as they are today a "perversion" of their original intent, and City Manager Jim Landon last spring described the program as "harassing our citizens."
That was before Circuit Judge Dennis Craig indicted the city's red-light camera scheme for "bad faith" and revealing how the city punishes drivers without having any idea who's at the wheel of a vehicle. It was before a county judge and the county court clerk admonished the Palm Coast government for improperly taking on a role reserved only for the clerk of court when it came to certain tickets. And that was before a key part of the program was declared illegal by a court in Florida, forcing Palm Coast to stop its vendor from issuing violations to those who ignore their first notice.
In sum, Palm Coast's red-light camera scheme has been blinking red with deceptions, lies, law-breaking and—a Palm Coast specialty—presumption pretty much since its inception in 2007, but the charade has been hitting the fan only in the past year or so, leading the manager and the council to change their tune.
Two weeks ago you'd have thought the Palm Coast City Council was ready to go out on the streets and declaim in its best Ronald Reagan impersonation, "Tear down those red-light cameras." The council wanted to suspend the contract with American Traffic Solutions, the Scottsdale, Ariz.-based merchant of greed the city has been conspiring with on Palm Coast's camera grid, and be done with the whole thing as soon as legally possible.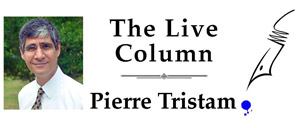 Then it all changed again. It only took two weeks.
Last Tuesday, even Steven Nobile, who got elected on a promise to end the cameras, had switched. Four of the five council members, Nobile included, had caved to a threat by ATS to sue. The one exception was Jason DeLorenzo, who's consistently opposed the cameras and is willing to dare ATS to sue. The others aren't. They bought ATS's bribe: stick with us, reduce your camera count to five (from 43), and we'll pay your legal expenses when the next lawsuit hits.
Imagine that. Palm Coast knows it will be sued again (it was sued over its pre-2010 scheme, too), and it's choosing to stay with the company and the system that's getting it sued, because it would rather get sued by drivers than by ATS. The perversions don't stop there.
Netts keeps saying that the program once had its golden age, when the city had 10 cameras and split the revenue between ATS and its own coffers. Then the state got involved and mucked it all up. What he's forgetting is that the Florida Supreme Court ruled last June that Palm Coast and other cities that had these schemes in place before 2010 were breaking the law even then, as was clear to anyone with a minor understanding of state law, and should have been clear to city officials. They had no authority to put up the red-light cameras in the first place. So there was no golden age. It's been a rip-off, and an illegal rip-off from day one.
The difference is that before 2010, Palm Coast could keep a much larger share of the profits. Now the profits are split between the state, which at least devotes a fraction of the money to medical research, and to ATS shareholders, so they can play golf at Palm Coast's expense. Palm Coast's share has fallen to just over $300,000, and is set to fall to around $45,000, or vanish altogether.
Landon claims the cameras have at least changed driver behavior, as evidenced by the declining number of citations, parroting a line from ATS propaganda: "Crashes in Palm Coast have dramatically decreased," an ATS presentation claimed to the council in 2012.
If that were true, 2012,  2013 and 2014 would not have each resulted in more crashes than in any previous year in the county's history. This, at a time when the population has increased only marginally. And in exact conjunction with the cameras spreading to 43 locations. If driver behavior is changing, the numbers show it's for the worse.
The same presentation claimed the camera's "benefits" have all happened "at no cost to taxpayers," neglecting,. Of course, to mention the millions odd dollars ATRS and the state have siphoned away from the local economy since their installation, and the millions of dollars drivers have incurred in costs from crashes provoked by the cameras, as rear-end crashes at intersections often are, if the research is to be believed (see below).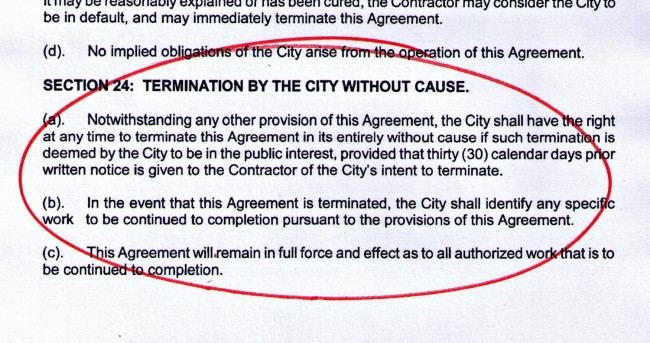 City Council member Bill McGuire claims that a still very large number of residents want and support the red light cameras. Let's give him the benefit of the doubt, but not in a vacuum. Every year since the city installed the cameras, Palm Coast has surveyed thousands of its residents to find out how they feel about dozens of issues. One such survey was just released this week. It's mostly a feel-good PR job to make the city look good. The city could have included a question or two about red-light cameras. It never has. No need to wonder why. The negative response would have likely been an embarrassment to the city and would have taken away the figment of legitimacy the council claims the red-light cameras have.
But majority support, if it exists, should not be taken at face value, either, nor should McGuire accept it as such absent evidence that the cameras are an effective safety measure. What does that evidence say? You wouldn't know it from watching the council, an evidence-free zone when it comes to red-light cameras (ATS's self-serving confabulations aside). The other day the administration showed a brief clip of sensational intersection crashes, eliciting ooohs and aaah from the council members, as if the clips had any analytical value for the discussion. They didn't. All they showed was that crashes at intersections take place, and are captured neatly by cameras. The existence of red-light cameras makes no difference: the video captures were proof, since they were taken at intersections equipped with the cameras. Council members appeared not to catch the irony. But the footage had its intended effect: to manipulate emotion, not contribute evidence.
There is a trove of research out there, a lot of it bunk, some of it more reliably peer-reviewed and scholarly. Let's briefly stick to the latter. Virginia Transportation Research Council used seven years of data to conclude in 2007 that its results were a wash, justifying neither the installation nor the removal of cameras, and finding what other comprehensive studies find: that cameras lead to a small net increase in crashes and a change in the nature of crashes, with rear-end collisions replacing t-bone collisions, but also a net, if slight, increase in costs associated with crashes.
In 2008 a peer-reviewed research paper in the Florida Public Health Review found that 80 percent of red-light running occurs in the first second after the light has turned to red, buttressing recurring arguments that the problem can largely be addressed by lengthening yellow lights, and that "even if red light cameras could be effective in the long run, which is debatable, they are associated with an added cost, consisting of fines, crashes and injuries that could have been avoided by using engineering solutions, which are effective in both the short term and the long run." The study concluded, after a review of numerous red-light camera studies and analyses, that "rigorous and robust studies conclude cameras are associated with increased crashes and costs," and that "any economic analysis of cameras should include these newly generated costs to the public."
The Florida Public Health Review authors did find some studies supporting the effectiveness of cameras, only to conclude that the studies were statistically flawed or tendentious—and usually paid for by special interests, such as the Insurance Institute for Highway Safety. A Federal Highway Administration study has often been relied upon as an indicator of reduced crashes, but, the health review analysis found, "the university professor who co-directed this study and provided the methodological ideas has also conducted research for the IIHS." The authors wen t on to expose his design flaws, such as selectively rather than randomly choosing camera samples, failing to study crash data before and after cameras were installed (using estimates instead). Astoundingly, "Instead of reporting the full results of the statistical analyses, only an example with made-up numbers was provided," the review analysts found. And so on.
The Florida Public Health Review authors updated their research in 2011 and, after relating additional examples of tendentious research, reiterated its conclusion that "it is important for the public at large and federal, state, and local officials to understand that motor vehicle safety is advanced through evidence-based methods," a lesson at least our own local officials continue to ignore.
Needless to say, not once has Palm Coast presented any such data to the public or to the council, let alone come close to analyzing crash data in methodologically defensible ways. The city concedes that it would be too expensive. So on one of the most divisive and, to the public, costly policy decisions, the council has always based its decisions on anecdotal evidence, gut feelings, noisy emails, ATS pressure, and of course, cash.
And let's not forget why the city is in the legal mess it's in now. Council discussions for the last few weeks have hinged on whether Palm Coast could suspend or get out of the contract without incurring ATS's wrath. Why is that? It's a simple answer. In 2012, when Landon renegotiated the contract with ATS, he agreed to delete Section 24 of the contract. Section 24 gave Palm Coast authority to terminate the contract without cause. ATS didn't want that. And without council discussion, let alone council direction, the clause was deleted, and Palm Coast was legally exposed to ATS's blackmail today.
It's the same amendment that also extended the contract to 2019—seven years from 2012, again, not at the council's direction. No such extension was ever discussed before the contract was presented to the council for approval. Not even Palm Coast's contract with Waste Pro, the garbage company, goes seven years. It stops at five, with options to renew. Why the difference? Well, ATS needs to have some security for its investment, right? Maybe so. But since when is Palm Coast government's mission to protect a contractor ahead of residents and city interests? And where's opportunistic claim that cameras are about safety rather than profits in this argument?
We could go on to tiresome lengths—and already have—to lay out the recurring debacle that red-light cameras have been for Palm Coast. The courts have made clear how venal the system has been as so many cities were willing to ignore state law to cash in. The council is making clear how venal it continues to be, mostly out of fear of ATS, a fear begins with an utter absence of courage and appears to have no end.
"This program has become so perverted from the time we instituted it," Netts said on Tuesday, "And guess who messed it up for us." Well, no shades of gray in the answer, Jon. It's not ATS, it's not the State of Florida, and it's certainly not drivers. This perversion lies squarely at the foot of the Palm Coast City Council and its manager.

Pierre Tristam is FlaglerLive's editor. Reach him by email here, or follow him on Twitter. A version of this piece aired on WNZF.