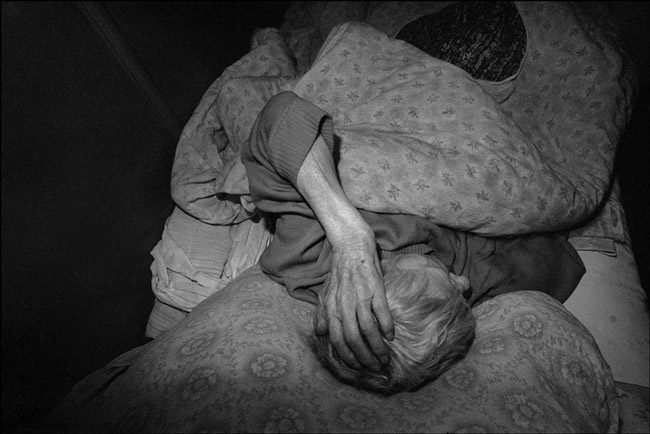 A statewide long-term care association has challenged a proposal by Gov. Rick Scott's administration to make permanent a controversial rule that requires assisted-living facilities to have generators and enough fuel to provide 96 hours of backup power.
Attorneys for the Florida Senior Living Association filed a petition Friday in state administrative court arguing that the Florida Department of Elder Affairs overstepped its legislative authority and that the new proposed rule puts requirements on assisted-living facilities that are not authorized in state law.
The Florida Senior Living Association, formerly known as Florida Argentum, also argues in the petition that the proposed rule is vague. The group represents more than 350 assisted living facilities across the state.
"The proposed rule is impermissibly vague as evidenced by DOEA's (the Department of Elder Affairs') inability to answer basic questions relating to standards it intends to enforce should the proposed rule go into effect," one part of the petition says.
The proposed rule closely tracks an emergency rule the Department of Elder Affairs issued in September following Hurricane Irma. That rule and one issued by Agency for Health Care Administration that affects nursing homes were invalidated in October after a trio of industry groups, including The Florida Senior Living Association, challenged them.
Despite the invalidation decision by an administrative law judge, the Scott administration maintains that the emergency rules remain in effect and has been enforcing them. A Scott spokesman also fired back against the new rule challenge filed Friday.
"This rule is solely focused on saving lives. This association should focus on keeping seniors safe and not on lawsuits," Scott spokesman McKinley Lewis said.
The rules stem from the deaths of eight residents of a Broward County nursing home on Sept. 13, three days after Hurricane Irma hit the state. The nursing home, The Rehabilitation Center at Hollywood Hills, lost its air-conditioning system in the storm and did not have a backup power system to cool the building.
The emergency rules drew criticism and opposition from nursing homes and assisted-living facilities, in part, because of a short timeframe to install generators and add fuel supplies.
Amid the legal wrangling about the emergency rules, the Scott administration proposed the more-permanent rules. Also, lawmakers are expected to consider several proposals during the upcoming legislative session about requiring generators and fuel supplies.
State estimates indicate that complying with the generator and fuel-supply requirements would cost $280 million for assisted-living facilities and $186 million for nursing homes. The large price tags mean the rules would have to be ratified by the Legislature before they could take effect.
The Scott administration also has moved to revoke the license of The Rehabilitation Center at Hollywood Hills, which is fighting the decision. A multi-day hearing is scheduled to start Jan. 29 in that case.
–Christine Sexton, News Service of Florida