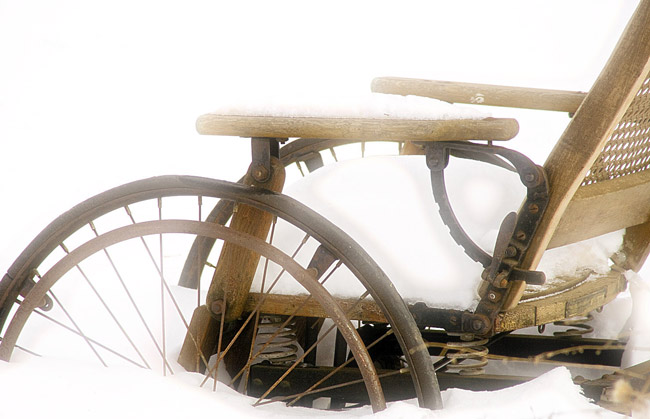 After weeks of lobbying and debate, Florida lawmakers ended the 2012 session without passing major health-care bills dealing with assisted-living facilities, malpractice lawsuits and physicians dispensing drugs to workers-compensation patients.
A bill (HB 7133) that would have increased oversight of ALFs bounced between the House and Senate in the final hours of the session, but lawmakers could not reach agreement.
Senators wanted to go further than the House in stepping up regulations on ALFs. Senate Health Regulation Chairman Rene Garcia, R-Hialeah, said senators were trying to address "atrocities" in the ALF industry that were detailed in a series of Miami Herald reports last year.
"These are some of the most vulnerable people in our state, and we need to make sure we take care of them," said Senate Minority Leader Nan Rich, D-Weston.
But the Florida Assisted Living Association backed the House's approach, releasing a statement after the session that said the Senate's proposals could "have the impact of wiping out the vital ALF industry."
"There are appropriate regulations in place, but the enforcement has been lacking," association Executive Director Pat Lange said in the statement. "The House bill would have put in place measures that could prevent incidences of negligence and would have increased enforcement of assisted living regulations as well as also expanded training requirements."
It also appeared that lawmakers might have a debate Friday about a heavily lobbied proposal that would have limited the amount doctors can charge when they dispense drugs to workers-compensation patients.
The House late Thursday tacked the proposal onto another workers-compensation insurance bill (HB 307). But the Senate never took up the bill Friday, causing it to die.
Business groups wanted to impose the limits, contending that physician dispensing is more expensive than when workers-compensation patients fill prescriptions at pharmacies. They said the practice has increased insurance premiums.
But opponents argued, in part, that physician dispensing helps ensure that patients get — and take — needed medications.
In contrast to the ALF and dispensing issues, lawmakers did not try to move forward this week with a bill that would have increased restrictions on malpractice lawsuits while also expanding the drug-prescribing powers of optometrists.
The bill (SB 1316) stemmed, at least in part, from a compromise between the Florida Medical Association and the Florida Optometric Association. Those groups have fought for years about whether optometrists should be able to prescribe oral medications.
But the bill drew opposition from trial lawyers and ophthalmologists, who argue that optometrists don't have adequate training to prescribe more drugs. The bill was on the Senate's special-order calendar during the final four days of the session — meaning it could have been heard — but Senate leaders never brought the measure to the floor.
–Jim Saunders, News Service of Florida