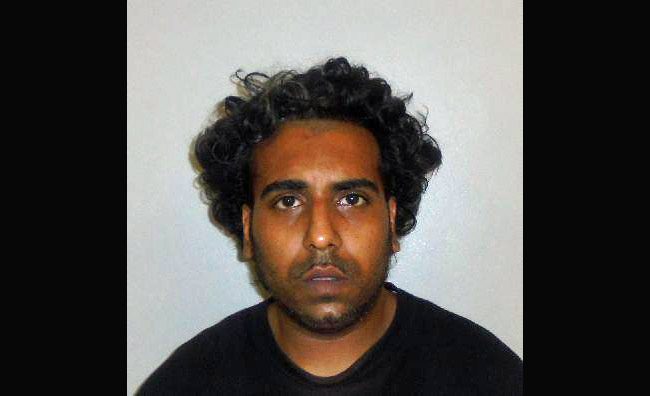 Richard Flefil's mother had left the house at 10 Pickston Lane in palm Coast a week earlier because Flefil, 31, had been acting too erratically. She'd been staying with her own mother until an afternoon less than two weeks ago when Flefil had to be taken to the doctor. So she went home to take him.
But when she walked in through the garage, she noticed a note hanging on the wall, then a mess inside, as if the place had been ransacked. There were broken items everywhere. The door to her bedroom had a big hole in it. She had hidden all of her kitchen knives in the bedroom, out of fear that Flefil would use them to hurtful ends, and now she saw that he may have had access to them.
Before long, she told sheriff's deputies–crying and shaking as she did so–her son came out of his bedroom "yelling and charging toward her," according to his arrest report. He said to her "that he had something for her and he was going to finish what dad should [have] finished a long time ago." He told her if she wanted to see what he had for her, she'd better call police.
Flefil's mother told deputies that in the past his father had in fact allegedly tried to kill her. That's what Flefil was referring to. When she saw her son bleeding from one of his hands, she fled the house.
Deputies tried to make contact with Flefil first through the garage. He did not respond. His mother gave permission to go in. They noticed knives thrown all around the master bedroom. They then went to his bedroom door, which was locked. He refused to open it. Given a key, deputies failed to open the door, which appeared barricaded from within. They kicked the door. It wouldn't budge. Flefil yelled from inside. Deputies spoke with him a long time. He, too, wouldn't budge. One deputy finally breached the door with a breaching ram, breaking the door in half.
Flefil had barricaded himself in the bedroom, and again refused commands to leave the room. He was told he was under arrest for aggravated assault, and again refused to come out. He then turned away from deputies, according to his arrest report, at which point one of the deputies took out a Taser and fired, bringing Flefil down: the fear was that he may have been reaching for a weapon. Flefil though again struggled as he was being taken out of the room and out to get medical treatment.
There were no apparent injuries to his hands. a sergeant removed the Taser prods. Flefil declined to be seen by Flagler County Fire Rescue paramedics. As he was escorted to a deputy's patrol car, he hooked his leg around that of a deputy in an apparent attempt to keep from being placed inside.
The incident took place on May 30, and the arrest report dated then indicates that he was taken to the county jail on that day. But he was ordered conditionally released by Flagler County court on June 4, and the jail log released this morning indicates that he was booked at the jail on June 12 on a felony aggravated assault charge (not his first), and that he remained there today. His arraignment before Circuit Court Terence Perkins is scheduled for July 2.
His previous aggravated assault charge, in 2008, had been a domestic violence incident. The charge was dropped. He's faced drug and alcohol charges, including a conviction for DUI in September 2016.