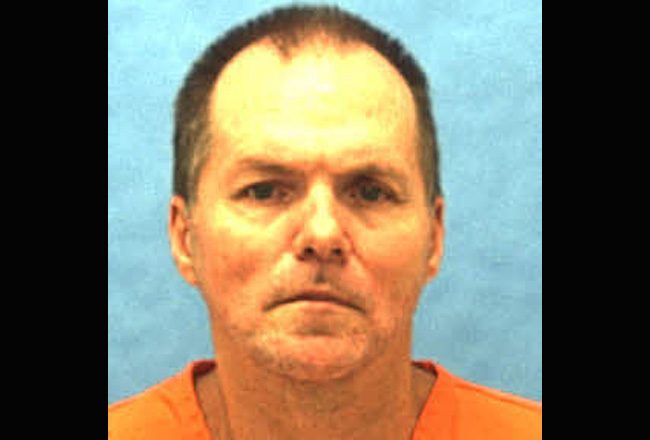 A lawyer for a Death Row inmate scheduled to be executed next month is accusing Attorney General Pam Bondi of hoodwinking him into agreeing to a delay in a U.S. Supreme Court review.
The postponement, signed off on by Mark James Asay's lawyer Marty McClain last month, could now make it more difficult for the condemned killer to get his case reviewed by the high court.
Gov. Rick Scott last week rescheduled Asay's execution for Aug. 24, more than a year after originally signing a death warrant for the Death Row inmate.
But in a letter Friday, McClain asked Scott to put a temporary hold on the execution of Asay, arguing that Bondi had misrepresented the status of the case when she gave the governor a go-ahead for scheduling the execution.
After McClain filed an appeal with the U.S. Supreme Court, known as a "writ of certiorari," this spring, Bondi sought a 30-day extension in the case.
McClain said he interpreted Bondi's request for a postponement, to which he agreed, to mean that the state would not seek a new execution date for Asay until after the U.S. Supreme Court ruled in the appeal this fall.
Without the 30-day extension, the justices could have taken up Asay's appeal before their summer hiatus, which started on June 28 and lasts until October, McClain argued.
Instead, the court gave Bondi until July 5 to file her response to Asay's request.
Two days before the deadline, Bondi certified to Scott that Asay was eligible for execution. After Scott signed Asay's death warrant on July 3, setting the execution date for Aug. 24, Bondi quickly filed an objection to Asay's appeal in the U.S. court.
Since a death warrant has been issued in Asay's case, it would take five Supreme Court justices to order a review, instead of the four that would have been necessary to grant a petition in the absence of a pending execution date, McClain wrote to Scott.
"I think that you should have been fully advised of the pending litigation in the U.S. Supreme Court and the Attorney General's Office request for an extension of time," McClain, who has represented more than 200 Death Row inmates, wrote to Scott on Friday. "That would have allowed you to be more fully informed when deciding to reset Mr. Asay's execution."
McClain also questioned whether Bondi's office "acted appropriately" in Asay's case.
"The office's action gained an advantage for the state at Mr. Asay's expense," McClain wrote. "What occurred here suggests an ulterior motive and perhaps the bad faith of those in the Attorney General's Office responsible for this."
Bondi's office said Monday it had not seen the letter.
Asay was one of two Death Row inmates whose executions were put on hold by the Florida Supreme Court in early 2016 after the U.S. Supreme Court, in a case known as Hurst v. Florida, struck down as unconstitutional the state's death penalty sentencing system.
The federal court ruling, premised on a 2002 decision in a case known as Ring v. Arizona, found that Florida's system of allowing judges, instead of juries, to find the facts necessary to impose the death penalty was an unconstitutional violation of the Sixth Amendment right to trial by jury.
The January 2016 U.S. Supreme Court decision set off a string of court rulings that have effectively put Florida's death penalty in limbo for 18 months.
Asay was convicted in 1988 of the murders of Robert Lee Booker and Robert McDowell in downtown Jacksonville. Asay allegedly shot Booker, who was black, after calling him a racial epithet. He then killed McDowell, who was dressed as a woman, after agreeing to pay him for oral sex. According to court documents, Asay later told a friend that McDowell had previously cheated him out of money in a drug deal.
Bondi's request for an extension from the federal court followed by her office's certification of Asay as being what is known as "death-eligible" appeared to be a bait-and-switch, McClain told The News Service of Florida.
"That's what it feels like," McClain said in a telephone interview Monday.
–Dara Kam, News Service of Florida